British Oscar hopeful Sally Hawkins reveals how she overcame crippling shyness by acting
Mirror
2/03/2018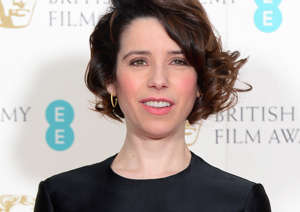 Sally Hawkins at the EE British Academy Film Awards at the Royal Opera House, Bow Street in London. There's one thing all who meet Sally Hawkins can agree on: the actress is painfully shy. As a child she would stammer and do anything to avoid being centre of attention.
Even now, her first instinct is to hide away from being recognised.
Come Sunday night, the London-born star will have no choice but to embrace fame, as the great British hope for Best Actress at this year's Academy Awards.
But while her role as the mute Elisa in Guillermo del Toro 's The Shape of Water might seem to suit her introverted nature, Sally is not to be messed with. 

The 41-year-old has battled to the top. Along with crippling nerves, her severe dyslexia has made learning lines challenging, and she has lupus, an autoimmune disease causing chronic fatigue.

Sally, who played Mary Brown in Paddington, has been vocal in the gender equality fight in Hollywood.
© Provided by Trinity Mirror Plc Sally as Elisa in The Shape of Water (Image: Publicity Picture) Yet even in the weeks before her Oscar nomination she said: "Because I'm small, I can hide in a big coat and I've got lots of hair which I use as a kind of a helmet. I'm still thrown when I am recognised."

Her nervousness stems back to her childhood and dyslexia, which she still struggles with.
© Provided by Trinity Mirror Plc As Mary Brown in Paddington (Image: Alamy)
"It can be quite bad sometimes. I flip lines and sight-reading [performing an unrehearsed script] is terrifying," she has said.
She faced lupus with the same stoicism, explaining: "I do get quite tired but I don't let it stop me. I've been very lucky with it, for the most part. I'm not crippled with it, like some people. I just have to take it steady."
Sally may be up against Frances McDormand , Irish star Saoirse Ronan , Margot Robbie and Meryl Streep on Sunday but she has already won the award for best stiff upper lip.
The actress grew up in Blackheath, South East London, and owes much of her creativity to her parents Jacqui and Colin, a writer-illustrator team behind hundreds of children's books.
© Provided by Trinity Mirror Plc The actress says her lupus leaves her tired (Image: FilmMagic)
She said: "I was encouraged to draw and paint, and express myself and create things. And I wasn't pushed academically. I could just be what I wanted to be.
"My parents have a strong work ethic but their attitude to life, their philosophy, is, 'Whatever makes you happy'."
Studying drama at school in Dulwich made Sally realise she wanted to act. She has said: "From the moment I began, something just went 'click' inside me. Suddenly I wasn't shy any more. I felt confident and happy.
"I can remember the enormous sense of relief it gave me. I loved the feeling of making people laugh."
Sally went on to study at prestigious drama school RADA, even getting a role as an extra in Star Wars: Episode 1 – The Phantom Menace while still studying.
In 2002, four years after graduating, she got her big break in Andrew Davies ' racy BBC adaptation of Tipping the Velvet, playing gay character Zena Blake.
© Provided by Trinity Mirror Plc As Zena Blake in Tipping the Velvet
The drama was a success and, partly because of its risque content, distributed around the world. Within a year Sally was everywhere, in a range of TV prod­uctions and films including Matthew Vaughn 's gangster movie Layer Cake. 
She also starred in sketch show Little Britain alongside Matt Lucas and David Walliams , as the girlfriend of hypnotist Kenny Craig. "It was brilliant," she says. "But I couldn't keep a straight face. They are so good, they write on the spot."
She followed that with roles in women's rights drama Made in Dagen­­ham, Godzilla, BBC series The Hollow Crown and, more controversially now, Woody Allen films Blue Jasmine and Cassandra's Dream.
And she has had the support of friends from her early acting days, including comic James Corden . Indeed, they are such good pals that they made a pact to wed if they were both still single at 35.
© Provided by Trinity Mirror Plc Sally is very close to pal James Corden (Image: Getty) Sally has joked: "I think he's probably got a long list to get through before then, but I'd be a lucky lady if I married James." She just missed out; he got married in 2012, when he was 34.
By 2009 Sally was picking up her first major gong – a Golden Globe for Mike Leigh 's Happy-Go-Lucky. And she was typically awkward when collecting it, after spotting Tom Cruise in the front row.
She said: "I really didn't think I had a hope in hell of winning, so I was feeling very shocked when I started giving my speech.
"Then halfway through I caught Tom's eye. He was looking a little confused and probably a little bored. I just thought, 'That's Tom Cruise'. It completely threw me."
In The Shape of Water, which has 13 Oscar nominations, Elisa falls for a "merman" who is part of a Government experiment in Cold War-era America. Director Guillermo raves about Sally but she was sure he had mixed her up with someone else when offering her the part.
© Provided by Trinity Mirror Plc The Shape of Water follows the story of Elisa, who falls for a "merman" (Image: Picture Publicity)
Recalling the moment she got the call, Sally tells us: "It was magical. I sort of welled up at first.
"You never think you're going to get that call and you always think they've got the wrong person. And even now I think, 'I'm sure he didn't mean me'.
"I mean, he said Sally Hawkins but I thought as soon as I meet him he's going to go, 'Oh no, this is the wrong girl'."
That doesn't mean Sally lacks the confidence to speak up for what she believes in. She's a huge champion of the female empowerment movement.
Asked about sexual harassment allegations against Woody Allen, she says: "You take people as they are, as they are to you. I just saw someone who is in love with his writing, nothing but gentle."
© Provided by Trinity Mirror Plc With co-star Richard Jenkins in The Shape of Water But of Hollywood in general she tells us: "There were times in my life when I didn't stand up and fight for what I needed.
"So I applaud women in films who have the courage to do that, and the effect they can have. Once you expand the world you can never go back.
"Sadly, men have ruled my industry for quite a long time. History keeps repeating itself, until we eventually learn from the mistakes."
Something tells us that while Sally's most famous role involves being mute, we'll be hearing a lot more from her now.
Sally Hawkins' style through the years (Provider: StarsInsider)