Russia makes own version of Chernobyl disaster series, blaming CIA agent for nuclear explosion following success of Sky Original mini-series

Evening Standard
7/06/2019
Video provided by The Independent
Russia is filming its own series based on the Chernobyl disaster following national fury over the success of the hit Sky and HBO adaptation.
Russian television broadcaster NTV has commissioned the series and principal photography has begun in Belarus under director Alexei Muradov.
The new adaptation will portray the nuclear disaster as the work of a US CIA agent. 

Sky Original's Chernobyl was dismissed as a "caricature" in Russia by pro-Kremlin media who said "only we have the right to talk about our history", according to the Moscow Times.
The highly-acclaimed five-part drama revisited the 1986 nuclear disaster in Soviet Ukraine. 
The worst civilian nuclear disaster ever, the explosion at the Chernobyl nuclear power plant led to the deaths of thousands of people and the evacuation of the nearby city of Pripyat, which still lies abandoned.
The mini-series depicts the explosion's aftermath, the vast clean-up operation and the subsequent inquiry.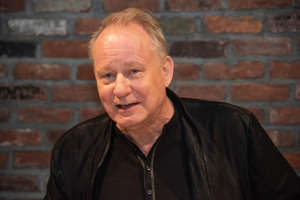 © 2019 Vera Anderson NEW YORK, NEW YORK - APRIL 27: Stellan Skarsgard at the "Chernobyl" Press Conference at the Beekman Hotel on April 27, 2019 in New York City. (Photo by Vera Anderson/WireImage) Russia's new series has been described as a detective film based on a conspiracy theory in which a KGB officer struggles to thwart American spies - the new villains of the tragedy.
Mr Muradov explained to the newspaper: "One theory holds that Americans had infiltrated the Chernobyl nuclear power plant and many historians do not deny that, on the day of the explosion, an agent of the enemy's intelligence services was present at the station."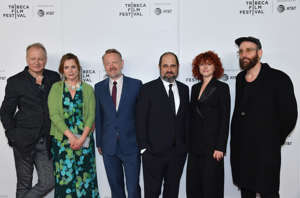 (L-R) Stellan Skarsgard, Emily Watson, Jared Harris, Craig Mazin, Jessie Buckley and Johan Renck attend Tribeca TV: Chernobyl at the 2019 Tribeca Film Festival at Spring Studios on April 26, 2019 in New York City. (Photo by Angela Weiss / AFP) (Photo credit should read ANGELA WEISS/AFP/Getty Images) While Chernobyl was broadly criticised by state media in Russia, the series was generally well received, according to the Hollywood Reporter.
On KinoPoisk, the local analog of IMDb, its average rating is 9.1.
It is understood the Russian series was partially financed by the culture ministry. The total budget and expected air date have not been released.
The Sky mini-series aired its final episode on Tuesday and quickly gained the top spot on IMDb's all-time TV rankings.
Pictures: The real people behind the characters in Chernobyl, and what happened to them 
 Provided by Good Housekeeping