Watch: Dom Harvey's tearful mental health plea

Newshub
1/04/2019
Radio host Dom Harvey has made a tearful plea to listeners to reach out for help if they're struggling with mental health, after losing one of his good friends to suicide.
The Edge Breakfast host broke down on air on Monday as he revealed he discovered last week a friend "took his own life". 
Co-host Megan Annear took over, saying that it is "our Kiwi men who are struggling the most".
"It seems because we have this idea that we need to 'harden up' and 'toughen up' and 'she'll be right', and it's not the case," Annear said.
"We don't have the answers obviously and there's not the same solution for one person, but you've got to do your best and we've got to keep looking after our men and asking if they need help."
A 2017 study out of Sydney showed that the rates of suicide from young Kiwi men are persistently high, almost double that of Australia.
Harvey addressed listeners directly, telling them to reach out if they need it.
Related Slideshow: Celebs who have spoken about mental health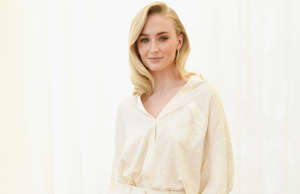 "If you're in a dark spot and you're thinking that you'll be doing the world a favour, or that you'll be a burden on people, trust me you're not," he said.
"The hole you'll leave behind is going to be a massive one, more than you can imagine.
"If you think that your life is not worth living, try and think about the impact that your loss will have on other people around you because it will be massive."
Readers seeking support and information about suicide prevention and mental health:
Lifeline's 24-hour telephone counseling service on 0800 543 354
Need to talk? 1737 – free call or text any time to talk to a trained counselor
Depression Helpline (8am to 12 midnight) - 0800 111 757
Suicide Crisis Helpline (aimed at those in distress, or those who are concerned about the wellbeing of someone else) - 0508 828 865 (0508 TAUTOKO)
Youthline - 0800 376 633, free text 234 or email talk@youthline.co.nz
Healthline – 0800 611 116
Samaritans – 0800 726 666
If it is an emergency and you feel like you or someone else is at risk, call 111.