Are these the biggest upsets in sport?

Photos
|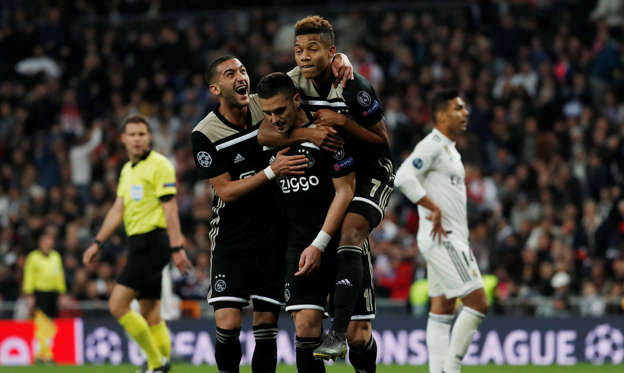 Ajax oust Real Madrid (Round of 16, 2018-19 UEFA Champions League)
Dutch giants AFC Ajax, who last won the competition in 1995, beat 13-time European champions Real Madrid 4-1 during the second leg of the two clubs' Round of 16 knock-out tie in Madrid, Spain. Ajax overturned a 1-2 deficit from the first leg in Amsterdam, Netherlands, to advance 5-3 on aggregate and eliminate the defending champions from the competition. The victory was the club's first against the Spaniards in 22 years.
© Susana Vera/Reuters