Heather Locklear Back in Rehab for Second Time Since November Hospitalization: Reports

ETOnline
16/05/2019
Heather Locklear is focusing on her recovery. 
The Melrose Place star is back in rehab for the second time since her November 2018 hospitalization, according to multiple reports. ET has reached out to Locklear's attorney for comment. 
Locklear was placed on a 5150 psychiatric hold in early November after EMTs arrived to her home following some type of episode. A source told ET a few leaks later that the situation had taken a toll on her family. 
"Heather's family is devastated that she has suffered another breakdown," the source said. "Her behavior is so erratic, they don't know from one second to the next how she is going to behave, and they live in constant fear for her well-being. She agrees she needs help. The trouble is she has terrible mood swings and no one knows when she will decide she doesn't need help anymore."
ET's source also said Locklear felt "terrible guilt" over how her behavior was affecting her 21-year-old daughter, Ava Sambora, whom she shares with Richie Sambora.
"Heather says her daughter is her world and feels terrible guilt for what is happening but she doesn't seem to have any control," the source shared. "Each time her family seeks help and gets her set up for success, they come full circle and they have to start all over again. They are emotionally drained from the nonstop roller coaster. They love her and want nothing more than to ensure her safety and health but they are losing hope."
It's been a difficult time for Locklear, who was hospitalized in June after a reported overdose call, which happened less than a day after she was arrested for allegedly kicking an officer at her home when police responded to a domestic disturbance call. ET learned in July that Locklear was in treatment.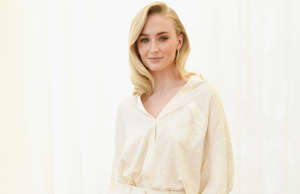 RELATED: Celebrities that have spoken out about mental health
Readers seeking support and information about suicide prevention and mental health:
Lifeline's 24-hour telephone counseling service on 0800 543 354
Need to talk? 1737 – free call or text any time to talk to a trained counselor
Depression Helpline (8am to 12 midnight) - 0800 111 757
Suicide Crisis Helpline (aimed at those in distress, or those who are concerned about the wellbeing of someone else) - 0508 828 865 (0508 TAUTOKO)
Youthline - 0800 376 633, free text 234 or email talk@youthline.co.nz
Healthline – 0800 611 116
Samaritans – 0800 726 666
If it is an emergency and you feel like you or someone else is at risk, call 111.
Readers seeking support and information about substance abuse and alcohol addiction
Healthline – Speak to a registered nurse, 24 hour health advice: phone 0800 611 116
Alcohol Drug Helpline: 0800 787 797, text 8681
Maori Helpline – 0800 787 798, text 8681
Pasifika Helpline – 0800 787 799, text 8681
Youth Helpline – 0800 787 984, text 8681
CareNZ – Works with people affected by addiction to alcohol and other drugs
Pact – Supports people to overcome alcohol, drug and gambling issues in Wellington and on the West Coast