8 travelers from South Africa not yet located —DOH

GMA News Online
06/12/2021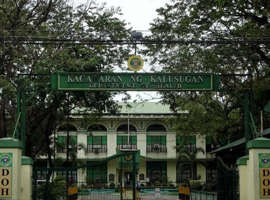 Eight travelers who arrived in the Philippines from South Africa have not yet been located, the Department of Health (DOH) announced Monday.
Health Undersecretary Maria Rosario Vergeire said the eight are part of the 253 travelers who arrived in the Philippines from November 15 to November 29, before the Philippines enforced temporary travel restrictions over South Africa and several other countries over the Omicron variant.
"Eight verified but have not been located yet," Vergeire said in a media briefing.
According to Vergeire, a total of 80 travelers have been verified and located, of whom 77 are ROFs (returning overseas Filipinos) and three are foreign nationals from Region VI.
"Of the four retested, all were negative including the three foreign nationals and one returning overseas Filipino from Region VI, who were retested last December 1," Vergeire said.
Seventy-one ROFs and the three foreign nationals are in facility quarantine, four are undergoing home quarantine, and five have been discharged after completing their 14-day quarantine.
Meanwhile, data from the DOH showed that 165 are still undergoing verification.
The DOH last week reported that three travelers from South Africa, Burkina Faso, and Egypt tested positive for COVID-19.
Vergeire also said that the results of the genome sequencing for the traveler from South Africa and 11 other ROFs who tested positive for COVID-19 after arriving in the Philippines may be released as early as Tuesday.
The Philippines has imposed travel restrictions on Botswana, Eswatini, Lesotho, Mozambique, Namibia, South Africa, Zimbabwe, Belgium, Italy, Austria, Czech Republic, Hungary, Netherlands, and Switzerland. — BM, GMA News
This article 8 travelers from South Africa not yet located —DOH was originally published in GMA News Online.
More From GMA News Online

GMA News Online