Romualdez: P1.5 billion broadband project allocation will speed up Philippine internet

GMA News Online
28/11/2022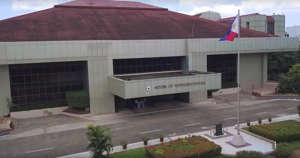 The P1.5 billion funding for the national broadband plan under the proposed P5.26 trillion budget for 2023 should increase Philippine internet connection speeds next year, Speaker Martin Romualdez of Leyte said Monday.
Romualdez was referring to the P1.5 billion of the P77 billion allocation which the House of Representatives realigned alongside other increases in the budget for education, health, transportation, and other critical social services.
"Internet is a critical social service nowadays, as it is deeply entrenched in our lives. We use the internet for education, for delivering and availing social services as well as for our businesses. I expect the country's internet speed to go up a notch next year once the Department of Information and Communications Technology (DICT) implements its national broadband plan that has been allocated P1.5 billion in the proposed 2023 national budget," Romualdez said.
House appropriations panel chairman Zaldy Co of Ako Bicol agreed, noting that the P1.5 billion funding for the national broadband project will also provide connections to far-flung places in the country.
"This allocation will go a long way in jumpstarting the program and once the DICT conducts the rollout of national broadband infrastructure, we can now use the bandwidth given by Facebook," Co added.
He was referring to the earlier agreement forged by DICT, Facebook, and the Bases Conversion and Development Authority (BCDA) in which Facebook agreed to provide the Philippine government with spectrum equivalent to at least two million megabits per second (Mbps) once the internet infrastructure has been established.
House Ways and Means panel chairperson Joey Salceda of Albay had called on the Marcos administration to pursue the National Broadband Network (NBN) project, an initiative with the Chinese firm ZTE, which was shelved during President Gloria Arroyo's administration.
Salceda said that the NBN project will be the Maharlika Highway of the digital age.
"The bridge that will carry our workers and businesses from one end of this changing landscape to the other is training and innovation. We need to uptrain workers. We need to innovate businesses," Salceda said.
"To that end, I have been championing the reactivation of the National Broadband Network project. If we had pursued it in 2006, it would have been so much cheaper and we could have been ahead of the curve. Shelving it was a policy mistake. It would be foolish to continue paying for that mistake by delaying this essential infrastructure project," Salceda added. — DVM, GMA Integrated News
This article Romualdez: P1.5 billion broadband project allocation will speed up Philippine internet was originally published in GMA News Online.