Don't Jump to Conclusions After Mueller's Trump Investigation Indictments

U.S. News & World Report
10/31/2017
Editor's note: The opinions in this article are the author's, as published by our content partner, and do not necessarily represent the views of MSN or Microsoft.
Special Prosecutor Robert Mueller's investigation into possible collusion between Donald Trump's campaign and the Russians to swing the outcome of the 2016 president election has produced its first fruit. On Monday, the former FBI director announced actions against three men, all of whom were connected in some way to Trump's presidential organization.
Paul Manafort, the one-time manager of the Trump campaign and his longtime business associate Rick Gates, are charged with a dozen offenses, none of which are related to their activities in the 2016 presidential contest. A third man, George Papadopoulos (who is now said to be a cooperating witness) is charged with and has already pleaded guilty to having made false statements to the FBI about contacts with a foreign national who claimed to have high level Russian contacts. Manafort and Gates stand accused of various offenses including money laundering, making false statements and conspiracy, but all of it relates to work done before either of them had joined the Trump effort. Trump's name doesn't appear once in the Manafort indictment.
It's not likely to stop there. Mueller is following the time-tested pattern of rolling up the small fish and those most vulnerable to pressure first in hopes they, in exchange for leniency, will make damaging assertions about others in the prosecutorial crosshairs including, in this case, the president.
Where it all goes is uncertain. Democrats were quick to jump on the indictments as validation the charges they had levied since winding up on the losing end of things in 2016 were being vindicated.
"The Chairman of Donald Trump's campaign and his deputy have been charged with conspiracy against the United States, money laundering, and making false statements – all related to their work to promote a pro-Putin regime. Paul Manafort and Rick Gates ran Trump's campaign and continued to be a part of his inner circle after Election Day. This underscores the seriousness of the investigation into Donald Trump's ties to Russia. It's time for Republicans to commit to protecting this investigation and preserving the rule of law," Democratic National Committee Chairman Tom Perez, a former Obama cabinet member, said in a statement.
The Democrats, however, have their own problems. Calls for an investigation into last week's revelations the DNC and Hillary Clinton's campaign appear to have been the ones that, working through a law firm, paid the opposition research Fusion GPS to compile the inflammatory but widely regarded as specious dossier on Trump.
Up to now it was generally believed the dossier was the product of work commissioned by anti-Trump Republicans – an allegation which may still be born out – so the news sufficient proof existed to suggest the Democrats had actually been behind it gave the GOP the opportunity to mount a counter-offensive against their accusers.
Likewise, the news late Monday that Tony Podesta, the Democratic power broker brother of Hillary Clinton campaign chairman John Podesta, was stepping down from the leadership of his eponymous lobbying firm allegedly because of Mueller's investigation gave Republicans hope the inquiry the Clintonites so desperately wanted might be starting to eat its own.
The president is, from all appearances and as a matter of law, still insulated from the charges he personally acted in any way to render him culpable. This, however, hasn't stopped people from suggesting he is – which has had considerable influence on the American electorate. Nearly half of Americans, 48 percent, believe there is clear evidence Russia interfered in the election to help the Trump campaign, according to a PRRI survey released Monday.
Appearances can be deceiving – in all directions. With Manafort and Podesta in his sites, Mueller looks like he might be going after the swamp, as Trump calls it, rather than the president. It's clear it's gotten in the way of where the special prosecutor wants to go.
In any event, there is still a long way to go. Other indictments are likely to come out soon and we'll have to wait and see of whom and for what before jumping to too many conclusions about where it may all lead.
Copyright 2017 U.S. News & World Report
More from U.S. News & World Report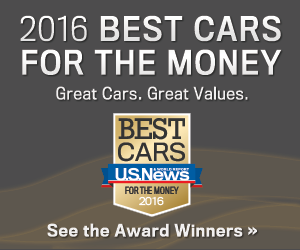 U.S. News & World Report