10 Things To Check When You're Enrolling in Health Insurance

By Cynthia Measom
of GOBankingRates
|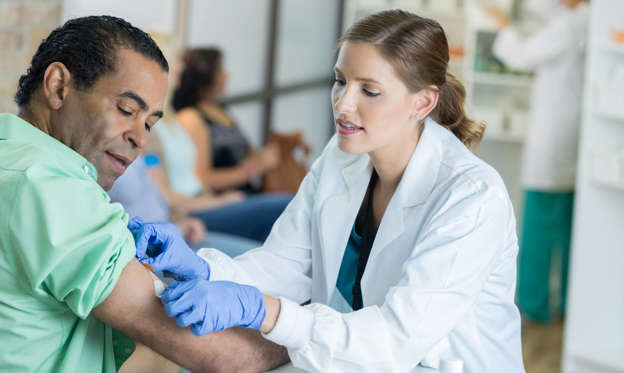 Most people in the United States have health insurance. According to the latest data from the National Health Interview Survey, which took place from January to June 2020, over 90% of all persons — children under age 18, adults ages 18-64 and adults 65 and older — were insured.
Read: These States Have the Cheapest Healthcare Costs
And if you are looking to enroll in health insurance, you're in luck. In mid-February, President Joe Biden announced that the government was opening a special enrollment period on Healthcare.gov through May 15 to give all Americans the opportunity to enroll in a healthcare plan. In March, the president extended the deadline through Aug. 15. The enrollment period for the Affordable Care Act is usually only open for about six weeks each year — from Nov. 1 to Dec. 15. — although you can qualify for a Special Enrollment Period if you have a qualifying life event, like moving or having a child.
No matter what, you don't want to enroll in a healthcare plan on a whim. Instead, know what you look for when you're enrolling.
"It's important to find an option that is unique to your specific needs," said Patrick Quigley, CEO of Sidecar Health. "Because the industry itself is so opaque, finding transparency and understanding how your plan works will be a huge benefit in the long run. Be conscious of how limited your networks are and find out exactly what the terms of your coverage will be when it comes to deductibles and premiums. Educating yourself on these things in advance will mean fewer surprises down the road."
Here are 10 things to check on when enrolling in a healthcare plan.
Last updated: April 14, 2021
© SDI Productions / Getty Images