Chinese billionaire tied to $6.5 million payment for Stanford met with Trump

The Wall Street Journal.
4/5/2019
(Video provided by Dailymotion)
BEIJING—Not long after his daughter got into Stanford University with the help of a $6.5 million payment, Chinese pharmaceutical billionaire Zhao Tao met with President Trump to promote a key Beijing foreign-policy initiative.
At the June 28, 2017, meeting in Washington, Mr. Zhao got his picture taken with President Trump alongside the First Lady. Mr. Zhao led a delegation of Chinese entrepreneurs to the event, his company said in a post on its website.
Around the time of his Washington trip, Mr. Zhao's daughter Yusi was preparing for her freshman year at Stanford. The Zhao family paid $6.5 million to college counselor William "Rick" Singer, to help secure their daughter's admission. It is the largest-known payment to Mr. Singer, who has admitted to masterminding the largest college-admissions cheating ring U.S law enforcement says it has prosecuted.
Yusi Zhao's mother said in a statement through her lawyer that she thought the $6.5 million was a donation, and that she was unfamiliar with the U.S. college-admissions process.
Like many affluent Chinese, Mr. Zhao cultivated close ties with Beijing while also seeking to move in influential circles abroad and securing a top-flight foreign education for his child.
Mr. Zhao, in a statement released by his company, said his daughter's study in the U.S. was a personal matter and the source of funds was not related to Shandong Buchang Pharmaceuticals Co. He didn't respond to questions raised with the company about his meeting with Mr. Trump.
The White House didn't immediately respond to a request for comment.
Chinese business groups often seek out meetings with foreign leaders like President Trump on behalf of China's interests, said Anne-Marie Brady, a professor at New Zealand's University of Canterbury who studies China's influence operations.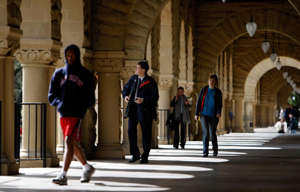 "They'll be going to lobby him as many people do," said Ms. Brady.

With Mr. Trump, according to the online post by Shandong Buchang, Mr. Zhao and the other executives discussed the Belt-and-Road initiative, Chinese President Xi Jinping's signature effort to build infrastructure and project China's influence around the world.

The Chinese executives attended as members of the Kongzhong—or "Aerial"—Business School, an association of private business executives that it says was set up to promote Chinese culture and "spread the Chinese dream."
While Mr. Zhao attended the meetings as chairman of Shandong Buchang, he is also a vice chairman of the China Overseas Chinese Entrepreneurs Association, which works closely with the United Front Work Department, a Communist Party agency that rallies Chinese abroad to promote Beijing's interests.
Mr. Zhao, born in China, acquired Singaporean citizenship at some point, according to  Shandong Buchang filings with securities regulators.
The entrepreneurs association is "an organization that's mobilizing Chinese businesses and linking their business interests" to the Belt-and-Road initiative, said Ms. Brady. The entrepreneurs association, a registered non-government organization, shares a Beijing office address with a unit of the United Front Work Department .
The association and United Front Work Department did not respond to calls and written requests for comment on Friday, a public holiday. Shandong Buchang didn't respond to calls or emails Thursday and Friday, both public holidays.
In China, the Zhaos have been portrayed as a business-minded family that believes in philanthropy.
The family's wealth comes from a Chinese-medicine empire founded in 1993 by Mr. Zhao's father Zhao Buchang, a cardiovascular specialist. The family is ranked No. 82 on the Hurun Rich List of the nation's wealthy, which is compiled by a Shanghai-based research firm. Zhao Tao's wife, brother and son work in Shandong Buchang, which was listed on the Shanghai Stock Exchange in 2016.
The company sponsors a charity, Heart of China Foundation, which sends doctors to Tibetan areas and other impoverished parts of China.
In a video posted in July 2017 on a Chinese live-streaming site, Douyu, a young woman identified as Yusi Zhao said that she loved horseback riding near her boarding school in the U.K., but had put off riding to cram for college-admission exams. She said she planned to return to China after her studies at Stanford.
"I told myself I must get a perfect score," she said in the video, apparently speaking to aspiring Chinese applicants. "Because if you set a high bar for yourself, sometimes you can achieve more."
In pics: The countries America won't do business with – and why
(Slideshow provided by Love Money)
More from The Wall Street Journal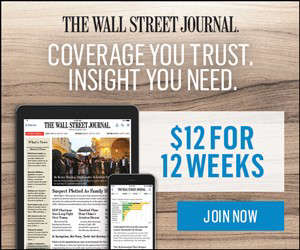 The Wall Street Journal.