Wine Questions You Were Afraid To Ask...Answered
By Jameson Fink
of Microsoft News
|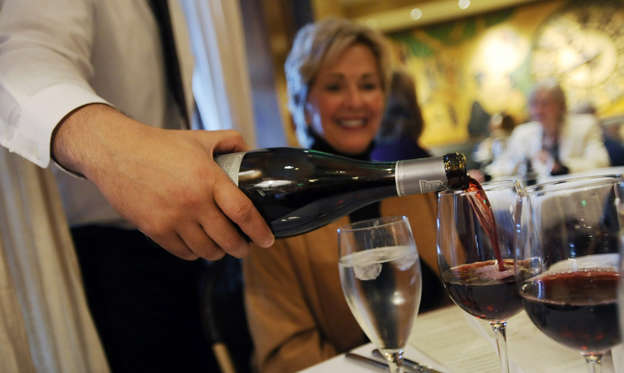 Go ahead. Ask anything (and we mean anything) about wine.
Our wine expert, Jameson Fink, was tasked with answering those nagging questions you have about wine. Don't see yours answered? Send a question via Twitter to @msn_food. And for more Wine Without Worry, check out Jameson's blog.
Is bringing your own bottle of wine to a restaurant really OK? Even though there's a corkage fee?
Absolutely. If a restaurant has a corkage fee, that means they are fine with you bringing in a bottle. Make sure it's not something they already have on their wine list (tacky) or something that you'd find on the bottom shelf of a convenient store (really tacky). It doesn't have to be a super-expensive bottle, just something special: a wine you had at your wedding, brought back from vacation, a thoughtful gift. It's a classy move to offer your waiter or sommelier a taste or leave a little in the bottle for them to enjoy post-shift.
© ASSOCIATED PRESS