2018 Nissan Versa: What You Need to Know

US News & World Report - Cars
11/5/2018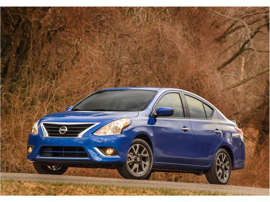 Is the Nissan Versa a Good Car?
The Nissan Versa has a few redeeming qualities—namely, its low base price, ample cargo room, and spacious seating—but that's not enough for us to recommend it. The Versa's mission is to be as inexpensive as possible, and that translates to its overall look and feel. It has low-grade interior materials with a dull design, and several rivals have stronger acceleration and a lot more agility. The Versa has one of the shortest standard features lists in its class, and there are few available driver assistance options. In short, the Nissan Versa is not a good car.
 
Should I Buy the Nissan Versa?
The only reason to buy the 2018 Versa over a higher-ranked competitor is for its price. Almost every other subcompact car has more to offer than the Nissan. You'll have to spend a little more, but you'll find that the advantages of class rivals are well worth the extra money.
The Kia Rio, Honda Fit, and Toyota Yaris iA are all several steps ahead of the Versa in our subcompact car rankings. Each has a higher-quality interior and more tech features. The Yaris, in particular, has a tremendous amount of standard features.
 
Should I Buy a New or Used Nissan Versa?
The current Nissan Versa first went on sale during the 2012 model year. There have been no major changes to the Versa in quite a few years, which means you can get a similarly equipped older model for a lot less money. However, there have been a few minor changes. The Versa Note hatchback debuted for the 2014 model year. The Versa sedan gained refreshed exterior styling for 2015, and the Versa Note saw its exterior styling updated for 2017.
Visit our reviews of the 2015, 2016, and 2017 Nissan Versa if you're interested in a used model. Also, check out our Used Car Deals page to learn about savings and discounts on used vehicles.
 
We Did the Research for You: 79 Reviews Analyzed
We don't base our car reviews on our personal opinions. Instead, we combine the findings of professional test drivers with data such as reliability ratings and safety scores to give you a complete overview of every vehicle we rank.
This 2018 Nissan Versa review uses applicable research and data from the 2012 through 2018 model years.
 
Why You Can Trust Us
U.S. News & World Report has been ranking the best cars, trucks, and SUVs since 2007, and our staff has more than 75 years' worth of auto industry experience combined. To keep our reviews unbiased, we don't accept expensive gifts or trips from car companies, and an outside company manages our advertising.
 
How Much Does the Nissan Versa Cost?
The Versa is one of the least expensive cars you can buy. The base sedan model starts at $12,110, which is the lowest base price in the class. The Versa Note hatchback starts at $15,600, which is also less than many rivals' starting prices. For the highest trims, you're looking at starting prices of roughly $16,000 for the sedan and approximately $18,000 for the Note. These are less expensive than the top trims of many competitors.
Check out our U.S. News Best Price Program for great savings at your local Nissan dealer. You can also find excellent manufacturer incentives on our Nissan deals page.

Nissan Versa Versus the Competition
Which Is Better: Nissan Versa or Hyundai Accent?
The Hyundai Accent isn't one of the top vehicles in the subcompact car class, but it's still much better than the Nissan. The Accent has a more powerful and responsive engine, composed handling, and a comfortable ride. The Accent's interior is also more attractive than the Versa's, and the Accent hatchback has a larger cargo capacity. However, the Versa sedan offers more trunk space, and both the Versa sedan and Note models have a roomier back seat. Though you'll spend a few thousand dollars more on the Accent, it's a better vehicle than the Versa.
 
Which Is Better: Nissan Versa or Kia Rio?
The Kia Rio—one of our top-ranked subcompact cars—also comes in sedan and hatchback body styles. Front-row occupants will find more space in the Rio than in the Versa, and the Kia's cabin features higher-quality materials. There's also more infotainment and driver assistance features in the Rio. On the performance front, the Rio's energetic engine has plenty of power for passing and merging. Though the Nissan offers more rear-seat space and has a lower starting price, the Kia is worth the extra money.
Versa Interior
How Many People Does the Versa Seat?
In both body styles, the four-door Versa seats five people. Both rows of seats have plenty of head- and legroom. The rear seats especially stand out here, as the Versa is more accommodating for adults—especially tall ones—than most rivals. The seats can get uncomfortable on long trips, but they feel fine for daily driving and commuting.
 
Versa and Car Seats
There are two full sets of LATCH car-seat connectors in the Versa, but the system isn't easy to use. The tether anchors are hard to find, and the seat belts obstruct the lower anchors. Whether you're installing a car seat or a booster seat, the LATCH system can be a headache.
 
Versa Interior Quality
The Versa's cabin matches its price point. The bland design won't impress anybody, and the low-grade materials (there are lots of hard plastics) make the Versa feel cheap.
 
Versa Cargo Space

The Versa sedan has a larger trunk than many rivals, providing nearly 15 cubic feet of space. That's enough room for a cooler and picnic gear, or you can fit about a dozen shopping bags in there.
The Versa Note has average cargo space for a small hatchback, but it still offers more room than the sedan. You'll have nearly 19 cubic feet of space behind the rear seats. Fold down the seats, and you have more than 38 cubic feet of room, which is enough space for some larger outdoor gear.
 
Versa Infotainment, Bluetooth, and Navigation
Standard features in the Versa include a four-speaker sound system and Bluetooth. Available features include a USB port, push-button start, satellite radio, and an infotainment system with a 5-inch screen, navigation, voice recognition, and smartphone integration.
The user-friendly infotainment system has an intuitive interface, and dashboard controls are easy to reach from the driver's seat. However, the Versa's features list is short, and many rivals offer more technology, including connectivity features like Apple CarPlay and Android Auto.
For more information, read What Is Apple CarPlay? and What Is Android Auto? Then, see the Best Cars With Apple CarPlay and Best Cars With Android Auto.
Versa Performance
Versa Engine: More Tortoise Than Hare
The Versa comes with a 109-horsepower four-cylinder engine that's mated to one of two transmissions. A manual comes standard in the sedan. A continuously variable automatic (CVT) is available in sedan models and standard in the Versa Note. In either configuration, the Versa won't blow the doors off any cars. It doesn't accelerate quickly, nor does it have much high-end power. However, it is adequate enough for driving around town.
 
Versa Gas Mileage: CVT Boosts MPG
Other than hybrid and electric vehicles, subcompacts are the most fuel-efficient cars out there. The Versa earns mpg ratings of 27 mpg in the city and 36 mpg on the highway with the manual transmission, but many class rivals get noticeably better mileage.
For better fuel economy, opt for models with the CVT. With that transmission, fuel economy jumps to 31 mpg in the city and 39 mpg on the highway. These ratings are average for a subcompact car.
 
Versa Ride and Handling: Smooth Ride, Dull Handling
The Versa has a soft suspension and delivers a cushioned ride. Road imperfections are absorbed with ease. Handling is less impressive. This Nissan doesn't have the chops for corner carving, so don't expect much driving enjoyment. On the bright side, it has a tight turning radius and is easy to maneuver in confined areas.
Versa Reliability

Is the Nissan Versa Reliable?
The 2018 Versa has a below-average predicted reliability rating of 2.5 out of five from J.D. Power.
 
Nissan Versa Warranty
The Nissan Versa is covered by a three-year/36,000-mile limited warranty and a five-year/60,000-mile limited powertrain warranty. Many subcompact cars have comparable warranty terms.
Versa Safety
Versa Crash Test Results
The National Highway Traffic Safety Administration gave the 2018 Versa sedan and Note four out of five stars for overall and rollover crash safety. The Versa sedan received four stars for front and side impact safety. The hatchback Note model earned a five-star rating in side impact safety but only three stars for front crash safety. The Insurance Institute for Highway Safety awarded both Versa models with the highest score of Good for the moderate overlap front crash test. However, the Versa sedan received a Poor rating in small overlap front crash testing.
 
Versa Safety Features
The Versa doesn't have any standard driver assistance features. A rearview camera and a 360-degree parking camera are available.
Which Nissan Versa Model Is Right for Me?
Whether you want the sedan or hatchback body style, the Versa provides three trim options. All Versa models have the same four-cylinder engine and front-wheel drive. The Note hatchback is more expensive than the sedan, but it's also slightly better-equipped and comes standard with a CVT instead of a five-speed manual transmission.
The base S trim and the S Plus sedan are short on features, so if you're going to move beyond the base model, you need to step up to the SV to get any value from the higher trim level. The SV offers most of the features you can get in a Versa, so you don't need to step up to the SR trim if you're looking at a Note.
The Sedan S is the lowest Versa trim, and it has a base price of $12,110. It offers no notable features beyond the standard four-speaker sound system and Bluetooth.
The Sedan S Plus has a starting price of $14,250. The S Plus adds cruise control, a continuously variable transmission, and some design upgrades. As with the Sedan S, there are no available features.
The Sedan SV starts at $15,840. The SV comes with upgraded cloth upholstery, power windows and locks, keyless entry, and a USB port. It offers the SV Special Edition package, which includes satellite radio, a rearview camera, and an infotainment system with a 5-inch screen.
The Note S is the lowest hatchback trim, and it has a base price of $15,600. As with the base sedan, all you get is what comes standard; there are no option packages with this trim.
The Note SV has a starting price of $16,500. Its standard and available features are nearly identical to the sedan SV's list, but the Note SV also comes with Siri Eyes Free.
The top-of-the-line Note SR starts at $18,100 and comes with 16-inch wheels, fog lights, faux suede upholstery, and push-button start.
Check out our U.S. News Best Price Program for great savings at your local Nissan dealer. You can also find excellent manufacturer incentives on our Nissan deals page.
The Final Call
The 2018 Nissan Versa means well. It has some things that people want from a new car. Unfortunately, it also lacks many things that people want from a new car, including the latest infotainment and safety features, quality materials, and peppy engine performance. That's largely why it resides near the bottom of our subcompact car rankings. In fairness to Nissan, the Versa is designed to be as inexpensive as possible. Even so, if you can afford to spend a little more, you should skip over the Versa.
Don't just take our word for it. Check out comments from some of the reviews that drive our rankings and analysis.
Read the full 2018 Nissan Versa review on U.S. News & World Report for more details, photos, specs and prices.
 
Research the Nissan Versa Sedan | Find a Nissan Versa near you
Read reviews of competing models on MSN Autos 
More from U.S. News & World Report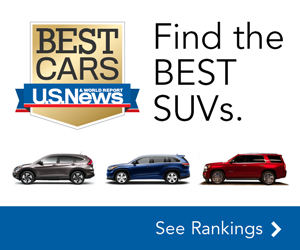 US News & World Report - Cars