2018 Tesla Model 3: What You Need to Know

US News & World Report - Cars
4/2/2018
The 2018 Tesla Model 3 is a small luxury sedan that brings a lot to the table – both inside and out. It should even appeal to buyers who may not normally consider electric vehicles. For these reasons, it finishes near the top of our luxury small car rankings.
The 2018 Tesla Model 3 is ranked:
Is the Tesla Model 3 a Good Car?
Yes, the Tesla Model 3 is a good car. It provides great performance, delivering energetic acceleration and adept handling on top of excellent EV efficiency. It also has a well-built interior with spacious seats, above-average cargo space, and no shortage of technology. While some rivals may deliver better performance or have more upscale cabins, the Model 3 provides a level of all-around quality that few competitors can match.
Should I Buy the Tesla Model 3?
The Model 3 is worth a look from any luxury small car shopper – but it's not a slam dunk. There are some class rivals that outrank this Tesla, so even if you like the Model 3, you may still find that a car in a different class better suits your needs. Before you buy, you should check out competitors like the Chevrolet Bolt and the Tesla Model S.
Should I Buy a New or Used Tesla Model 3?
The Tesla Model 3 is an all new model, so there are likely very few used examples available.
We Did the Research for You: 12 Pieces of Data Analyzed
We don't base our car reviews on our personal opinions. Instead, we combine the findings of professional test drivers with data such as reliability ratings and safety scores to give you a complete overview of every vehicle we rank.
The 2018 Tesla Model 3 is a brand-new model.
Why You Can Trust Us
U.S. News & World Report has been ranking the best cars, trucks, and SUVs for 10 years, and our staff has more than 75 years' worth of auto industry experience combined. To keep our reviews unbiased, we don't accept expensive gifts or trips from car companies, and an outside company manages our advertising.
How Much Does the Tesla Model 3 Cost?
The Model 3 has a base price of $35,000. That's in the middle of the pack for a luxury small car. There are no higher Model 3 trims, but there are several upgrades and option packages you can add. These extra items can run the price up to nearly $60,000. While that is considerably higher than the base price, it's still lower than several rivals' high-end prices.
Tesla Model 3 Versus the Competition
Which Is Better: Tesla Model 3 or Chevrolet Bolt?
The Chevrolet Bolt EV is arguably the closest competitor of the Model 3 on the market. The two have similar starting prices (the Chevy Bolt costs about $2,500 more) and are among the only EVs with ranges beyond 200 miles. The Bolt's range is 238 miles, while the Model 3's is 220 to 310 miles, depending on which battery you get. The Model 3 is faster, but both cars handle well.
Both cars have spacious seats, but the Bolt – a hatchback – offers much more cargo space. It also has some tech features missing from the Model 3, like Apple CarPlay and Android Auto. However, the Model 3 has a much larger touch screen and offers the Autopilot system. While these cars have close starting prices, a fully loaded Model 3 costs much more than a fully loaded Bolt.
In the end, your choice comes down to what you value. The Model 3 may be the better car overall, but the Chevy Bolt provides more bang for your buck. Additionally, the Bolt is readily available. At the time of this writing, the lower-priced 2018 Model 3 is still moving through the production process, so it will take some time to get your hands on one.
Which Is Better: Tesla Model 3 or Tesla Model S?
The Tesla Model S is like the Model 3's big brother – in more ways than one. It's a luxury large car, meaning it carries a much higher price tag (more than double, in fact), but it also has a more spacious cabin and more cargo room. The Model S provides a longer range – up to 335 miles – and offers Ludicrous Speed Mode, which allows it to sprint from zero to 60 mph in under 3 seconds. These two models have comparable features, and both deliver a smooth ride and better handling than some of their peers. Choosing between them largely boils down to your needs and your budget.
Model 3 Interior
How Many People Does the Model 3 Seat?
The Model 3 seats five people. Though the cabin itself isn't expansive, both rows of seats feel roomy. The front seats are supportive, and driver will have a commanding view of the road. The rear seats have enough head- and legroom for even tall passengers.
Model 3 and Car Seats
There are two full sets of LATCH car-seat connectors in the Model 3.
Model 3 Interior Quality
The Model 3's well-built cabin features many quality materials, and a unique glass roof makes it feel airy. This Tesla has a symmetrical-looking, minimalist design that stands out from nearly every competitor's cabin. There are virtually no physical controls – almost everything is controlled with the dash-mounted center touch screen.
Model 3 Cargo Space
At 15 cubic feet, the Model 3's cargo space surpasses that of most competitors. That's enough room for nearly a dozen shopping bags – and you can fold down the rear seats to provide space for larger items.
Model 3 Infotainment, Bluetooth, and Navigation
Standard features in the Model 3 include dual-zone automatic climate control, two USB ports, Bluetooth, navigation, a Wi-Fi hot spot, and a 15-inch touch screen. A tinted glass roof, a premium audio system, and two additional USB ports are available.
Elon Musk, Tesla's founder, wants his cars to look like spaceships – and the Model 3's nearly button-free cabin obliges. Basically everything is controlled via the enormous touch screen, which is user-friendly. However, that also brings its own set of downsides, as using the touch screen can be distracting for the driver, especially since some of the fonts used are small and hard to read. Additionally, there is no gauge cluster and no head-up display, meaning the only place you can see range or speed info is on the large screen.
As with other Teslas, you can enable over-the-air downloads for system updates. Perhaps eventually, you'll be able to download Apple CarPlay and Android Auto, as the Model 3 doesn't currently offer them. For more information, read What Is Apple CarPlay? and What Is Android Auto? Then, see the Best Cars With Apple CarPlay and Best Cars With Android Auto.
Model 3 Performance
Model 3 Engine: Shockingly Quick
The Model 3 isn't the fastest car on the road, but it can really move when you hit the gas pedal. Acceleration is quick both off the line and at higher speeds, meaning you'll have power on tap whenever you need it.
The base Model 3 features a 220-mile range, but you can upgrade to a long-range battery that increases range to as much as 310 miles. The long-range battery also improves performance a bit, dropping the zero to 60 mph time by half a second.
Model 3 Mileage and Charging: One EV to Rule Them All
Electric vehicles are known for their mind-boggling efficiency, and the Model 3 doesn't disappoint. With the long-range battery, this Tesla earns 136 mpg-e in the city and 123 mpg-e on the highway. Compared to the Mercedes-Benz C-Class, which gets good fuel efficiency for a nonhybrid luxury small car, the Model 3 will save you about $1,200 per year in fuel costs.
Model 3 owners can charge their vehicles at home using a standard 120-volt outlet. Using a 240-volt adapter kit will drastically reduce charging times. For the best times, stop at one of Tesla's Supercharging stations, which are sprinkled throughout the country. These stations can provide a charge of more than 50 percent in just half an hour.
Model 3 Ride and Handling: A Nimble Little Car
The Model 3 delivers an enjoyable driving experience. Its sharp steering contributes to a planted feel that makes winding roads a breeze. Better yet, you won't have to sacrifice ride quality. The Model 3 rides smoothly over most road surfaces, though it may be firmer than some purely luxury-oriented rivals.
Model 3 Reliability
Is the Tesla Model 3 Reliable?
This Tesla has not yet received a predicted reliability rating from J.D. Power.
Tesla Model 3 Warranty
Tesla backs the Model 3 with a four-year/50,000-mile warranty. There's an eight-year/100,000-mile warranty on the standard battery and an eight-year/120,000-mile warranty on the long-range battery. Many other luxury vehicles have similar warranty terms.
Model 3 Safety
Model 3 Crash Test Results
This Tesla has not yet undergone crash tests with the National Highway Traffic Safety Administration or the Insurance Institute for Highway Safety.
Model 3 Safety Features
Standard driver assistance features in the Model 3 include a rearview camera, front and rear parking sensors, and forward collision warning with automatic emergency braking. Available features include adaptive cruise control, lane keep assist, lane change assist, blind spot monitoring, automatic parking, and a summon feature. Several of these features are part of the Autopilot system.
Which Tesla Model 3 Model Is Right for Me?
The Model 3 is the baby of the Tesla lineup; it debuted more recently than the Model S and Model X, and unlike those models, it comes in just one trim. However, there are several upgrades you can purchase.
The base Model 3 has a starting price of $35,000. It has a 220-mile range and comes standard with features like dual-zone automatic climate control, two USB ports, Bluetooth, navigation, a Wi-Fi hot spot, a 15-inch touch screen, a rearview camera, front and rear parking sensors, and forward collision warning with automatic emergency braking.
As mentioned, there are some big-ticket upgrades available. You can add the long-range battery ($9,000), which increases range by about 90 miles and provides better acceleration and a higher top speed. The Premium Upgrades package ($5,000) includes heated, power-adjustable front seats, heated rear seats, a premium audio system, a tinted glass roof, and more.
Enhanced Autopilot ($5,000) adds a suite of active safety features that combine to give the Model 3 semiautonomous driving capability. There's also Full Self-Driving Capability ($3,000); just enter in a destination, and the Model 3 will do the rest. Note that adding Full Self-Driving Capability also requires you to add the Enhanced Autopilot upgrade.
At this time, production levels for the Model 3 aren't nearly as high as for other Tesla models, so you'll need patience when you order one. Tesla estimates that new orders will take 12 to 18 months for delivery. Currently, Tesla is focusing on producing models with the long-range battery pack and rear-wheel drive. All-wheel-drive models and those with the standard battery are slated to begin production this year.
The Final Call
The 2018 Model 3 is yet another Tesla that breaks the stereotype of the stuffy, low-energy electric vehicle. The Model 3 delivers energetic performance and a high-quality interior, yet it still offers great efficiency and a long range. Model 3 production is still on the slow side, so buyers will need to be patient. Just know: this small sedan looks to be worth the wait.
Don't just take our word for it. Check out comments from some of the reviews that drive our rankings and analysis.
Read the full 2018 Tesla Model 3 reviewon U.S. News & World Report for more details, photos, specs and prices.
More from U.S. News & World Report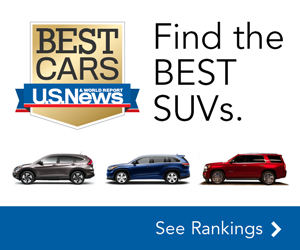 US News & World Report - Cars