2018 Lexus LS: What You Need to Know

US News & World Report - Cars
4/20/2018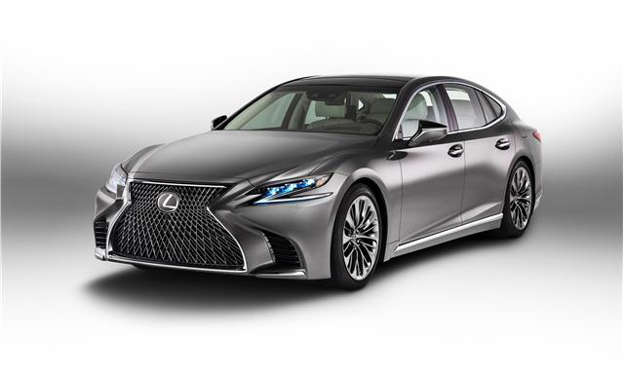 2018 Lexus LS
© Toyota Motor Sales, U.S.A., Inc.
The Lexus LS is redesigned for the 2018 model year, but it still finishes in the bottom half of our super luxury car rankings. The Lexus looks good at a high level, but there are some nits worth picking that are enough to knock it down a few pegs in this expectation-filled class.
The 2018 Lexus LS is ranked: #4 in Super Luxury Cars
Is the Lexus LS a Good Car?
Yes, the Lexus LS is a good car. (After all, the worst super luxury car is still better than the best car in many other classes.) Still, the LS brings a lot to the table. It moves well thanks to a powerful engine and solid handling. It's well-built and looks great inside. There are lots of standard and available tech features, and there are plenty of seating upgrades for both rows of seats. However, the LS has a frustrating infotainment system that lacks smartphone connectivity technology, which you can get even in nonluxury vehicles.
Should I Buy the Lexus LS?
The LS is certainly a good value in this class, as it's a great car that costs less than a lot of other super luxury cars. That said, if you're going to shell out the money for one of the premium vehicles in this class, you might as well make sure you're getting one of the best options. Even though it costs more, the Mercedes-Benz S-Class makes a better choice for a super luxury car. You may also want to consider the Lexus GS, which is a luxury midsize car. It's smaller than the LS and lacks some of the LS' bells and whistles, but it's a nice car and costs way less.
Should I Buy a New or Used Lexus LS?
The Lexus LS is fully redesigned for 2018. It offers revamped styling inside and out, along with a host of other changes. The LS' brand-new platform aims to improve handling and driving dynamics, while also increasing space. It has 3.4 more inches of rear legroom than the outgoing model, and the trunk size increases from 13.9 to 16.9 cubic feet. Several driver assistance and advanced safety features are available for the first time, including a head-up display, pedestrian alert, side collision warning, front cross traffic alert, reverse automatic braking, traffic sign recognition, active steering assist, lane trace assist, and a surround-view camera.
Lexus gives the LS an all-new powertrain: a twin-turbocharged V6 that puts out 416 horsepower and returns an estimated 19/30 mpg city/highway. This setup beats out the 2017 model's 386-horsepower 4.6-liter V8, which gets 16/24 mpg city/highway. Also new for 2018 is the Lexus LS 500h hybrid. 
It's likely that you can save money by shopping for a used 2017 or older LS. If you're considering an older model, be sure to read our reviews of the 2017 Lexus LS and 2016 Lexus LS. If you decide an older model is right for you, check out our Used Car Deals page to learn about savings and discounts on used vehicles.
We don't base our car reviews on our personal opinions. Instead, we combine the findings of professional test drivers with data such as reliability ratings and safety scores to give you a complete overview of every vehicle we rank.
Why You Can Trust Us
U.S. News & World Report has been ranking the best cars, trucks, and SUVs for 10 years, and our staff has more than 75 years' worth of auto industry experience combined. To keep our reviews unbiased, we don't accept expensive gifts or trips from car companies, and an outside company manages our advertising.
How Much Does the Lexus LS Cost?
Lexus hasn't yet released official pricing data for the redesigned 2018 LS, but the company claims it will have a base price of around $75,000. While that's an increase over the previous LS generation, it's still one of the lowest starting prices in the super luxury car class.
Check out our U.S. News Best Price Program for great savings at your local Lexus dealer. You can also find excellent manufacturer incentives on our Lexus deals page.
Lexus LS Versus the Competition
Which Is Better: Lexus LS or Mercedes-Benz S-class?
Asking any car to measure up to the Mercedes-Benz S-Class is a tall order. The S-Class is Mercedes' flagship sedan, and as you might expect, no expense is spared. The S-Class delivers nearly unparalleled levels of interior luxury and has roughly infinite standard and available features. If that weren't enough, the S-Class has a lineup of powerful engines, handles capably, and provides an incredibly supple ride. While the LS is a fine vehicle, it's just not in the S-Class' league.
Which is Better: Lexus LS or Lexus GS?
The main differences between the LS and the Lexus GS are driving dynamics and price. The LS is a big, opulent cruiser. It envelops you in a serene, silent cabin covered in high-quality materials. The GS is no slouch when it comes to interior design, but its cabin materials aren't quite as rich as those in the LS. However, it's worth noting that the GS costs tens of thousands of dollars less than the LS.
The GS is more of a sports sedan designed to give you some behind-the-wheel thrills. The LS is a cruiser made to get you to your destination in opulence. One type of driving dynamic is not necessarily better than the other – the choice has more to do with your personal preferences. Both the Lexus LS and Lexus GS are great cars, but they are designed for two different types of drivers. A test drive can help determine which is a better fit for you.
LS Interior
How Many People Does the LS Seat?
The Lexus LS seats five people, and there are numerous available seating upgrades. Both rows have plenty of space, but class rivals offer more room up front and in the back.
LS and Car Seats
There are two full sets of LATCH car-seat connectors in the LS. They're located in the rear outboard seats.
LS Interior Quality
You won't be disappointed by this car's interior. There are premium materials throughout, and the cabin looks great. Lexus didn't overlook small details, and the interior gives off a distinctive feel.
LS Cargo Space
The LS has 16.9 cubic feet of trunk space, and the LS Hybrid has 15.1 cubic feet of trunk space. In either model, you'll have room for roughly a dozen shopping bags. You'll also have plenty of space for a weekend's worth of luggage.
LS Infotainment, Bluetooth, and Navigation
Standard features in the LS include push-button start, dual-zone automatic climate control, a 10-speaker audio system, satellite radio, HD Radio, Bluetooth, a USB port, a moonroof, and an infotainment system with a 12.3-inch screen, navigation, and the Remote Touch Interface, which responds to smartphone-style inputs and includes handwriting recognition.
Available features include quad-zone automatic climate control, a 23-speaker Mark Levinson audio system, the Lexus Enform Remote (which lets you start the car, lock and unlock the doors, and control climate settings from your phone), a Wi-Fi hot spot, and a 7-inch touch screen in the rear seat.
Though you'd expect a super luxury car to offer everything you can think of, the LS isn't available with Apple CarPlay or Android Auto – two connectivity features that are increasingly common even in nonluxury vehicles. (For more information, read What Is Apple CarPlay? and What Is Android Auto? Then, see the Best Cars With Apple CarPlay and Best Cars With Android Auto.) The infotainment system is complex as well, and the touchpad controller is more cumbersome to use than a touch screen.
LS Performance
LS Engine: Hybrid or Not?
The LS has one gasoline-only powertrain and one hybrid powertrain. The gasoline-only LS 500 and LS 500 F Sport feature a 416-horsepower, twin-turbo V6 engine. The LS 500h hybrid features a V6 and two electric motors that produce a combined 354 horsepower. Both setups are paired with 10-speed automatic transmissions.
With either powertrain, you'll have plenty of power to move this big sedan without any trouble. The 500 and 500 F Sport have slightly better acceleration than the 500h, but the hybrid setup won't hold you back in any driving situation.
LS Gas Mileage: Nothing to Sneeze At
The LS 500 gets typical fuel economy ratings for the class, earning 19 mpg in the city and 29 mpg on the highway. For comparison, the Mercedes-Benz S-Class earns 19/28 mpg city/highway.
The LS 500h gets better mileage than other super luxury cars, earning 25/33 mpg city/highway.
LS Ride and Handling: Not Sporty, but Capable
Though this isn't the most athletic car in the class, the LS holds its own when the roads get curvy. Its steering is sharp, and it handles turns well. It also rides smoothly, which is to be expected with a luxury car.
LS Reliability
Is the Lexus LS Reliable?
The 2018 Lexus LS doesn't yet have a predicted reliability rating from J.D. Power.
Lexus LS Warranty
The Lexus LS is covered by a four-year/50,000-mile warranty and a six-year/70,000-mile powertrain warranty. Most class rivals have similar warranty terms.
LS Safety
LS Crash Test Results
The 2018 Lexus LS hasn't yet been put through crash tests by the National Highway Traffic Safety Administration or the Insurance Institute for Highway Safety.
LS Safety Features
Standard driver assistance features include a rearview camera, front and rear parking sensors, adaptive cruise control, lane departure warning, lane keep assist, pedestrian detection, and forward collision warning.
Available active safety features include a 24-inch head-up display, pedestrian alert (which can detect the direction a pedestrian is walking), side collision warning, front and rear cross traffic alert, reverse automatic braking, traffic sign recognition, active steering assist (which automatically controls steering and braking in some situations), lane trace assist (which "traces" the path of the vehicle ahead of you in case there aren't road lines), and a surround-view camera.
Which Lexus LS Model is Right for Me?
Lexus has yet to release a lot of information about the LS sedan, which will be available for purchase in early 2018. However, we do know it will be offered in three trims: the base LS 500, the LS 500 F Sport, and the LS 500h (the hybrid).
Pricing estimates have not yet been released, but Lexus claims the LS 500's starting price will be around $75,000. The LS 500 F Sport and LS 500h are predicted to start at about $5,000 to $10,000 higher than that.
Check out our U.S. News Best Price Program for great savings at your local Lexus dealer. You can also find excellent manufacturer incentives on our Lexus deals page.
The Final Call
The redesigned 2018 Lexus LS offers solid performance and a beautiful, feature-laden interior. However, it's held back by some pretty glaring errors, at least by the absurdly lofty standards of this class. That's why the Lexus finishes in the bottom third of our class rankings – and why there are probably better buying choices among super luxury cars.
Don't just take our word for it. Check out comments from some of the reviews that drive our rankings and analysis.
Read the full 2018 Lexus LS reviewon U.S. News & World Report for more details, photos, specs and prices.
More from U.S. News & World Report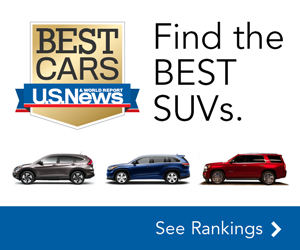 US News & World Report - Cars