2018 Porsche 718 Boxster: What You Need to Know

US News & World Report - Cars
11/9/2017
The 2018 Porsche 718 Boxster is one of our highest-rated luxury sports cars. This athletic, upscale, fun-to-drive roadster has just about everything you could ask for – other than a back seat. 
The 2018 Porsche Boxster is ranked:
Is the Porsche 718 Boxster a Good Car?
The Porsche Boxster is an outstanding vehicle. There are two powerful turbocharged engines, both of which get pretty good gas mileage. Handling and ride quality are superb. The two-seat Boxster's interior is replete with premium materials, and headroom and legroom are plentiful. The only real drawback to the Boxster is that it has two small trunks, so while total cargo space is respectable, you can't really transport any big items.
Should I Buy the Porsche 718 Boxster?
The Boxster is a great car, but roadsters are impractical by nature. If you're looking for a luxury sports car just to cruise around or commute to work in, it will deliver everything you could want from a sports car. However, there are a lot of really good cars in this class, and shopping around never hurts.
If you like the Boxster but aren't sold on a convertible, check out the Porsche 718 Cayman. It's basically the Boxster's twin, except the Cayman is a coupe. If you are sold on a convertible, you may also want to consider the Mercedes-Benz SL. It is another excellent sports car all-around, but it costs much more than the Boxster.
Compare the 718 Boxster, 718 Cayman, and SL »
We Did the Research for You: 12 Reviews Analyzed
We don't base our car reviews on our personal opinions. Instead, we combine the findings of professional test drivers with data such as reliability ratings and safety scores to give you a complete overview of every vehicle we rank.
The 2018 Porsche Boxster is part of a generation that began with the 2017 model year. There are no major changes for 2018. As a result, this review uses research and data from 2017 and 2018.
Why You Can Trust Us
U.S. News & World Report has been ranking the best cars, trucks, and SUVs for 10 years, and our staff has more than 75 years' worth of auto industry experience combined. To keep our reviews unbiased, we don't accept expensive gifts or trips from car companies, and an outside company manages our advertising.
How Much Does the Porsche 718 Boxster Cost?
This Porsche has a starting price of $57,400. That's reasonable for a luxury sports car; this class has possibly the widest variance between its least expensive and most expensive vehicles.
On the low end, there are cars like the Audi TT and Mercedes-Benz SLC, both of which start under $50,000. On the high end are supercars like the Acura NSX and Audi R8, both of which start at over $155,000. Even the Boxster S, which starts just shy of $70,000, looks reasonable compared to those prices.
Check out our U.S. News Best Price Program for great savings at your local Porsche dealer.
Porsche 718 Boxster Versus the Competition
Which Is Better: Porsche 718 Boxster or Porsche 718 Cayman?
The choice between these two Porsches couldn't be simpler: Convertible or coupe? Porsche developed the 718 Boxster and 718 Cayman together. They share the same chassis, engine and transmission options, luxe interior, and high-tech features. As expected, they drive and handle similarly, with a slight edge given to the more rigid Cayman. The biggest differences are the top and the price. The Cayman coupe has a fixed hardtop and a lower price than the Boxster. The Boxster features a folding soft top. Both are excellent cars; your choice mainly depends on whether you want a convertible.
Which Is Better: Porsche 718 Boxster or Mercedes-Benz SL?
Like the Boxster, the Mercedes-Benz SL is a convertible luxury sports car. It has a more varied and more powerful engine lineup than its Porsche rival, and some of its trims have better zero to 60 mph times than the Boxster. The SL may not be quite as agile as the Boxster, but it's still nimble and has amazing ride quality. This Mercedes' cabin materials are top-notch, and the seats provide all-day comfort and support. The SL also has a long list of features and provides more trunk space than the Boxster. You'll pay for the Benz, though; its starting price is nearly $30,000 higher than the Porsche's. Unless you're dead-set on the SL, the Porsche is the better choice. It's just as high-caliber, and it'll save you a ton of money.
Compare the 718 Boxster, 718 Cayman, and SL »
718 Boxster Performance
718 Boxster Engine: Put Some Whoopee in Your Cushion
There are multiple powertrain options with the Boxster. Base models feature a 300-horsepower, turbocharged four-cylinder. Boxster S models feature a 350-horsepower turbo-four. Both deliver outstanding acceleration and will go from zero to 60 mph in under 5 seconds (under 4.5 seconds in the Boxster S). The new-for-2018 GTS is even faster. It has 365 horsepower and sprints from zero to 60 mph in just 3.9 seconds. There's little turbo lag with any option. A six-speed manual transmission is standard, but a slick-shifting seven-speed automatic (PDK) is available. 
718 Boxster Gas Mileage: No Gas Guzzling Here
Sometimes cars that deliver great performance can drain your wallet at the gas pump. That's not the case with this Porsche. It gets good gas mileage for a luxury sports car, earning 22 mpg in the city and 29 mpg on the highway. Compared to the Mercedes-Benz SL, you'll save about $200 per year on gas.
718 Boxster Ride and Handling: Ecstasy in Motion
The Boxster is one of those cars that's so nimble and fun-to-drive that you can't help but smile when you get behind the wheel. It also has sharp steering and strong brakes, and despite its stellar handling, the ride stays cushioned.
Read more about performance »
718 Boxster Interior
How Many People Does the 718 Boxster Seat?
This Porsche is a two-seat roadster. Don't let its small size fool you; it has plenty of head- and legroom once you climb inside. Driving position is terrific, and the seats provide plenty of support.
718 Boxster and Car Seats
The Porsche Boxster doesn't have any LATCH connectors. You shouldn't put child safety seats into a vehicle like this.
718 Boxster Interior Quality
Luxury sports cars are known for looking good and going fast. This Porsche succeeds in both areas. Its cabin is attractive and modern, and there are plenty of premium materials.
718 Boxster Cargo Space
The Boxster has nearly 10 cubic feet of trunk space, but that's misleading because that space is split between the front and rear trunks. In reality, each trunk can hold a few shopping bags or pieces of carry-on luggage, but not much in the way of larger items.
718 Boxster Infotainment, Bluetooth, and Navigation
Standard features in the Boxster include a 7-inch touch-screen infotainment system, Bluetooth, a six-speaker sound system, satellite radio, automatic climate control, and a power-folding soft top. Available features include Apple CarPlay, a Wi-Fi hot spot, navigation, a 10-speaker Bose surround-sound system, and a 12-speaker Burmester sound system.
Though performance is the Boxster's bread and butter, it still has a decent number of entertainment features, headlined by an easy-to-use infotainment system. The touch screen looks crisp and responds well to inputs. While the Boxster offers Apple CarPlay, it isn't available with Android Auto. For more information, read What Is Apple CarPlay? and What Is Android Auto? Then, see the Best Cars With Apple CarPlay and Best Cars With Android Auto.
Read more about interior »
718 Boxster Reliability
Is the Porsche 718 Boxster Reliable?
The Boxster had not yet received a predicted reliability rating from J.D. Power as of this writing.
718 Porsche Boxster Warranty
Most luxury sports cars have similar warranty terms. The Porsche Boxster comes with a four-year/50,000-mile warranty. 
Read more about reliability »
718 Boxster Safety
718 Boxster Crash Test Results
The 2018 Porsche Boxster has not yet been crash tested by the National Highway Traffic Safety or the Insurance Institute for Highway Safety.
718 Boxster Safety Features
The Boxster comes standard with a rearview camera and front and rear parking sensors. Available active safety features include blind spot monitoring, adaptive cruise control, and forward collision warning with brake assist.
Read more about safety »
Which Porsche 718 Boxster Model Is Right for Me?
There are three options when choosing a Porsche Boxster: the base model, the Boxster S, and the Boxster GTS. The main difference between the trims is the engine; the Boxster S features a larger turbocharged engine than the base model that puts out an additional 50 horsepower. The GTS is more performance-focused than the others, featuring a 365-horsepower engine. The Boxster S is the best choice for most people who want a little more get-up-and-go than the standard model offers. However, it carries a steep price increase over the base model (about $12,400).
Porsche 718 Boxster
The base trim is known only as the Boxster. It has a starting price of $57,400. There are several features you can add, including 14-way power-adjustable seats ($2,330), 18-way power-adjustable sport seats ($3,830), navigation ($1,780), a Bose audio system ($990), a Burmester audio system ($4,690), and performance upgrades like ceramic brakes ($7,410). You can add the PDK transmission for $3,210.
There are also option packages. The Premium Package ($1,370) adds dual-zone automatic climate control, 14- or 18-way power seats, and heated seats. The Premium Package Plus ($3,180) adds the features of the Premium Package as well as ventilated seats, a proximity key, and more.
Porsche 718 Boxster S
The Boxster S has a starting price of $69,800. The S comes standard with a turbo-four engine that puts out 50 more horsepower than the base engine. Other than that, the Boxster S has mostly the same standard and available features as the base Boxster.
Porsche 718 Boxster GTS
The Boxster GTS is a new trim for the 2018 model year. It's expected to go on sale in March 2018. The GTS features a 365-horsepower turbo-four engine and the same transmission choices as the other models. It carries a starting price of $81,900.
Check out our U.S. News Best Price Program for great savings at your local Porsche dealer.
See 2018 Porsche 718 Boxster specs and trims »
The Final Call
The 2018 Porsche Boxster is a luxury sports car that has virtually no major flaws. It combines performance and luxury in just the way that you'd expect from a car in this class, which is why it finishes near the top of our rankings. If you want a fun-to-drive car and don't mind the inherent limitations of a roadster, the Boxster is an exceptional choice.
Don't just take our word for it. Check out comments from some of the reviews that drive our rankings and analysis.
Read the full 2018 Porsche Boxster reviewon U.S. News & World Report for more details, photos, specs and prices.
More from U.S. News & World Report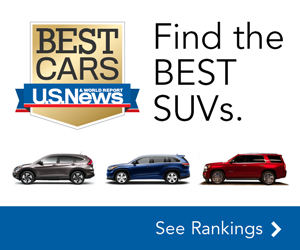 US News & World Report - Cars