Best New Cars Under $30,000

Consumer Reports
2/22/2018

Consumer Reports has no financial relationship with advertisers on this site.
Cars are becoming increasingly expensive to buy and own, with the average price for a new vehicle hovering around $36,000. The good news is that there are top-performing cars available for less than $30,000—the amount for the average new-car loan, according to Experian.
To assist bargain hunters, we have assembled the best new cars and SUVs under $30,000, based on their Overall Score, factoring road test performance, owner satisfaction, predicted reliability, and safety. Every model listed here meets the stringent requirements to be recommended by Consumer Reports. The very best model in each category is spotlighted, with others listed in alphabetical order.
In one case, Wagons, there is just a single model from a category that met these tough qualifications.
Click through the model names for road test, reliability, pricing, and much more. 
Best Subcompact Car: Toyota Yaris iA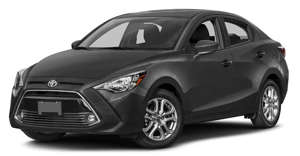 Easy on the wallet, the Yaris iA offers a dash of fun and a measure of refinement. This small four-door sedan is built by Mazda and based on the Mazda2 (not sold in the U.S.). It is powered by a 106-hp, 1.5-liter four-cylinder engine coupled to either a six-speed manual or automatic transmission. In our testing we got 35 mpg overall with the automatic. The iA proves to be quite pleasant for a subcompact, with nimble handling and semi-decent interior décor. It also comes with a standard low-speed automatic emergency braking system to help the driver avoid collisions. Just like in current Mazda models, the infotainment system consists of a center control knob and a screen, which takes some getting used to in order to master. A navigation system is a dealer-installed option.
Read the complete Toyota Yaris iA road test.
Other top models:
Chevrolet Sonic
Honda Fit
Best Compact Car: Toyota Corolla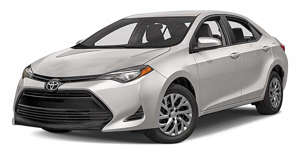 The Corolla delivers a comfortable ride and has a quiet, spacious interior for a compact sedan. Handling is lackluster but very secure. A sportier SE version has a tauter suspension with marginally better handling. The continuously variable transmission is fine when loafing around but can elicit loud engine noise under higher revs. Fuel economy is excellent at 32 mpg overall, and the Corolla returns 43 mpg on the highway. Inside, padded and stitched surfaces contrast with a number of drab, hard-plastic bits. Upscale features include standard Bluetooth connectivity, automatic climate control, and a touch-screen radio with simple controls. The rear seat is one of the roomiest in the category. Forward-collision warning and automatic emergency braking are now standard.
Read the complete Toyota Corolla road test.
Other top models:
Ford C-Max Hybrid
Hyundai Elantra
Kia Forte
Kia Niro
Kia Soul
Mazda3 Sport
Toyota C-HR
Toyota Corolla iM
Toyota Prius Prime
Toyota Prius
Best Midsized Car: Kia Optima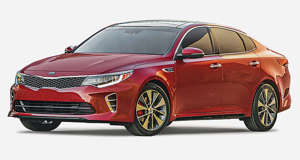 The redesigned Camry brings snazzier styling and slightly more nimble handling while retaining its comfortable, quiet demeanor. It again stands as one of the best midsized sedans. The lower stance makes access a bit more difficult, and the rear seat has lost some roominess. The standard 2.5-liter, four-cylinder engine provides ample power and gets an impressive 32 mpg overall. A 3.5-liter V6 is also available. Both are paired to a new eight-speed automatic transmission that isn't supersmooth. A very frugal hybrid LE gets 47 mpg overall without any sacrifice in trunk space. The Entune infotainment system is capable but lacks Android Auto or Apple CarPlay compatibility. Standard safety equipment includes forward-collision warning and automatic emergency braking, but blind-spot warning is optional.
Read the complete Toyota Camry road test.
Other top models:
Honda Accord
Hyundai Sonata
Kia Optima
Nissan Altima (4-cyl.)
Subaru Legacy (4-cyl.)
Volkswagen Passat (4-cyl.)
Best Sporty Car: Subaru BRZ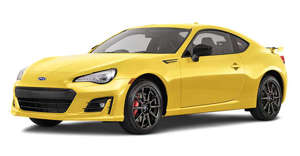 Developed with Toyota, Subaru's rear-wheeldrive sports car features a 2.0-liter, four-cylinder engine with a choice of a six-speed manual or automatic transmission. Handling is super-responsive, with cornering precision that makes the BRZ fun to drive. The car turns in promptly, with almost no body lean. The steering is quick and well-weighted. At its limits, the BRZ is slightly more forgiving than the similar Toyota 86 because the BRZ is less prone to sliding its tail during spirited driving. The ride is also a bit more jittery than in the 86. The cabin is relatively plain, with well-bolstered sport seats. Everything needed for enthusiastic driving is in easy reach, with a perfectly placed steering wheel, pedals, and shifter. The cabin is snug, but there is good space for the driver. But the ride and elevated noise can be taxing.
Read the complete Subaru BRZ road test.
Other top models:
Best Wagon: Subaru Outback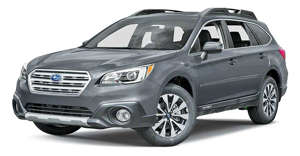 An SUV alternative, the Outback is roomy and functional, and appeals to the practical-minded buyer. It rides very comfortably, with secure handling and standard AWD. The 2.5-liter fourcylinder returns 24 mpg overall and drives through a standard continuously variable transmission. A stronger and thirstier 3.6-liter six-cylinder transforms the car, making it quicker and quieter. The controls are easy-to-use, including the touch-screen infotainment system. The wagon's generous rear seat is spacious enough for three adults. The generous cargo area is comparable to an SUV's, with a lower loading height to boot. The optional EyeSight safety suite adds automatic emergency braking. For 2018 the Outback is less jumpy when accelerating from a stop, and Android Auto and Apple CarPlay compatibility are standard.
Read the complete Subaru Outback road test.
Best Subcompact SUV: Subaru Crosstrek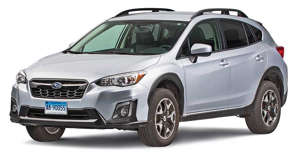 The Crosstrek is an appealing option for buyers who don't need the room of a compact SUV. It has better fuel economy, improved ride comfort, and reduced cabin noise compared with the previous generation. The 2.0-liter, four-cylinder engine is mated to a continuously variable transmission. This combination gets the job done, but it won't set your heart on fire. But its 29 mpg overall is quite frugal for an AWD vehicle. The Crosstrek has secure handling, though it isn't sporty to drive. The infotainment system is capable and user-friendly. Subaru's optional EyeSight driver-assist system includes automatic emergency braking and lane-departure warning with lanekeeping assist. Other available safety features include blind-spot warning and rear cross-traffic alert.
Read the complete Subaru Crosstrek road test.
Other top models:
Mazda CX-3
Nissan Rogue Sport
Best Compact SUV: Subaru Forester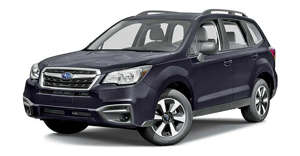 Hitting the sweet spot among small SUVs, the Forester delivers a spacious interior, impressive safety equipment and crashworthiness, and outstanding visibility in a right-sized, affordable package. Fuel economy is excellent at 26 mpg overall, especially given the standard AWD. The ride is supple, and handling is very secure. Engine noise is pronounced when merging or climbing hills, however. Controls are straightforward and easy to use. The infotainment and connectivity systems have finally been updated with an intuitive touch screen. Midtrim Foresters bring a lot of content for the money, but it's easy to crest $30,000 with option packages. A feisty turbo comes with XT trim but compromises the value equation. The optional EyeSight system includes forward-collision warning and automatic emergency braking.
Read the complete Subaru Forester road test.
Other top models:
Honda CR-V
Kia Sportage
Mazda CX-5
Nissan Rogue
Toyota RAV4 
Best Midsized SUV: Hyundai Santa Fe Sport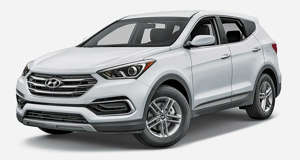 Hyundai's five-passenger midsized SUV received a number of updates, including automatic emergency braking with pedestrian detection, and lane-departure warning. It also improved from Marginal to Good in the IIHS small-overlap crash test. This roomy SUV has a comfortable ride and a quiet interior. Power comes from a responsive 2.4-liter, four-cylinder engine mated to a smooth six-speed automatic transmission. We got a decent 23 mpg overall with this drivetrain. A more powerful 2.0-liter, turbo four-cylinder is also available. Handling is sound and secure but not exceptional. The well-finished cabin is packed with a lot of standard features, but rear visibility is so-so.
Read the complete Hyundai Santa Fe Sport road test.
Editor's Note: This list also appeared in the April 2018 issue of Consumer Reports magazine.
Consumer Reports is an independent, nonprofit organization that works side by side with consumers to create a fairer, safer, and healthier world. CR does not endorse products or services, and does not accept advertising. Copyright © 2018, Consumer Reports, Inc.