Should You Consider Buying a Used Rental Car?

Consumer Reports
5/29/2018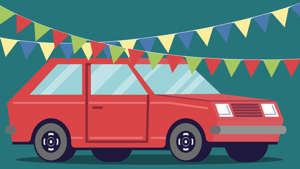 Consumer Reports has no financial relationship with advertisers on this site.
Research
Q. Are the deals on used rental cars from rental-car companies as good as they seem?
A. As you might expect, used rental cars have lived a harsher life than other used cars. Miles are piled on at a much faster rate, and renters may not have been the most considerate drivers.
So it makes sense that rental-car companies looking to unload their vehicles seek to sweeten the deal for used-car shoppers with lower prices and promotions.
For example, Enterprise Holdings, the largest rental-car company in the U.S., gives shoppers seven days to decide whether they are happy with a purchased car. We strongly suggests using that time to have the used rental car inspected by a certified mechanic (about $100).
Enterprise and Hertz also offer "no-haggle pricing" and a limited powertrain warranty (covering the engine and transmission) that lasts 12 months or 12,000 miles, whichever comes first.
But shoppers can and should get even more protection, says Mel Yu, CR's automotive analyst. "Consider used models from automakers with the longest bumper-to-bumper and powertrain warranties, such as those from Hyundai and Kia," he says. Buyers of a used Hyundai or Kia get the remaining balance of both warranties, capped at five years or 60,000 miles.
When buying any used car, remember that your best choices should have solid CR reliability scores, a clean history report, and the safety features you want.
Editors Note: This article also appeared in the July 2018 issue of Consumer Reports magazine.
Consumer Reports is an independent, nonprofit organization that works side by side with consumers to create a fairer, safer, and healthier world. CR does not endorse products or services, and does not accept advertising. Copyright © 2018, Consumer Reports, Inc.