2014 Nissan Frontier: What You Need to Know

US News & World Report - Cars
12/7/2017
The Nissan Frontier has excellent off-road performance and a strong V6 engine, but its cheap interior materials and tight rear seats keep this pickup from reaching a top spot in its class.
The 2014 Nissan Frontier is ranked:
Is the 2014 Nissan Frontier a Good Used Truck?
The Nissan Frontier is a fine pick if you're shopping for a used compact pickup truck. It offers robust payload and towing abilities, and its available V6 gives the truck plenty of punch. Also, the Frontier rates above average for reliability, and used models are often the least expensive in the class. That said, it is a very small class – including only the 2014 Honda Ridgeline and Toyota Tacoma. Give both a look before buying, and if your budget allows, consider the newer and higher-rated 2015 Chevrolet Colorado as well.
Used 2014 Nissan Frontier Performance and Interior
The Nissan Frontier is available with two engine options: a 2.5-liter four-cylinder with 152 horsepower and a 4.0-liter V6 with 261 horsepower. The four-cylinder engine provides adequate power for driving around town, but the V6 feels more muscular and offers better passing power with only a minimal drop in fuel economy. The four-cylinder achieves up to 19 mpg in the city and 23 on the highway, while the V6 gets 16/22 mpg city/highway. A five-speed manual transmission is standard with the four-cylinder, and a six-speed manual comes standard with the V6. Both are available with a five-speed automatic transmission. Also, rear-wheel drive and four-wheel drive configurations are available.
The Frontier has impressive off-road ability, especially the PRO-4X trim. These models feature Bilstein shock absorbers, skid plates, and a locking rear differential. Its on-road composure isn't as good, though. The Frontier's ride quality is fair on the highway but jittery over rough city streets. Its steering is sluggish as well, making the truck feel particularly cumbersome around turns. The V6-equipped Frontier has a towing capacity of up to 6,500 pounds, when properly equipped. Four-cylinder models can tow 3,500 pounds.
Read more about Frontier performance »
The Nissan Frontier seats four in King Cab models and five in Crew Cabs. The King Cab's jump seats aren't comfortable, and legroom is in short supply. The Crew Cab's rear bench seat is far more accommodating for adults, thanks to its extra 8.2 inches of legroom and more relaxed seating position. Up front, the two bucket seats are spacious and fairly cozy, but taller drivers may find the steering wheel adjustments too limiting. Nissan offers the Frontier with short and long bed lengths: 59.5 and 73.3 inches, respectively. Payload ratings range from 913 to 1,524 pounds, depending on model. All Frontier models come standard with multiple bed tie-down hooks for securing cargo. Nissan's Utili-Track system is available, which adds four additional tie-down cleats that you can slide and adjust.
The Frontier's interior largely disappoints, due to its aged styling – even when new – and low-quality plastics. Plenty of road and wind noise seeps into the cabin at highway speeds, as well. That said, the dashboard layout is simple, and its audio and climate controls are user friendly. Available features include a navigation system with a 5.8-inch touch screen, hands-free text message assistance, and support for apps like Pandora and iHeartRadio. Some functions may not be compatible with newer devices, so be sure to test them out before buying.
Read more about Frontier interior »
Used 2014 Nissan Frontier Prices
The price of a used 2014 Nissan Frontier ranges from about $12,600 for S models to around $25,400 for SL models. Prices vary depending on the vehicle's condition, mileage, features, and location.
See the Best Used Car Deals »
We Did the Research for You: 73 Reviews Analyzed
We've researched 73 Nissan Frontier reviews, as well as hard data points like reliability scores and cost of ownership estimates, to help you make the best car-buying decision possible.
Why You Can Trust Us
U.S. News Best Cars has been ranking and reviewing vehicles since 2007, and our team has decades of experience in the auto industry. Though we're passionate about cars, we're even more committed to providing helpful consumer advice. To maintain objectivity, we don't accept expensive gifts or trips from car companies.
How Reliable Is the 2014 Nissan Frontier?
The Nissan Frontier has above-average reliability, earning a score of 3.5 out of five points in JD Power's predicted reliability ratings.
Read more about reliability »
How Safe Is the Frontier?
The Insurance Institute for Highway Safety gave the 2014 Frontier a rating of Good (the highest offered) for moderate overlap front crash safety. Crew Cab models received additional Good ratings for roof strength and side impact safety, and they earned an Acceptable rating for seat safety. The National Highway Traffic Safety Administration gave four-wheel-drive Frontier models four out of five stars for rollover safety; rear-wheel drive models earned just three stars.
The Frontier has an available rearview camera and rear parking sensors. However, no other advanced driver assists are available.
See Frontier safety scores »
Should I Consider Another Used Frontier?
The 2014 Nissan Frontier marks the tenth model year of the vehicle's second generation. Nissan made very few changes to the Frontier between 2013 and 2018. You can save money by shopping for used 2013 and 2014 models, which have many of the same features as later models.
Compare the 2013, 2014, and 2015 Frontier »
Which Used Nissan Frontier Is Right for Me?
Nissan offers the 2014 Frontier in five trim levels: S, SV, Desert Runner, PRO-4X, and SL. The Nissan Frontier S has an AM/FM radio, CD player, Bluetooth, air conditioning, cloth seats, cruise control, and a rear limited-slip differential. The Nissan Frontier SV adds power windows and doors, remote keyless entry, a 4.3-inch display screen, a USB input, and satellite radio.
The Desert Runner trim adds off-road shock absorbers and fog lights. The Frontier PRO-4X trim adds skid plates, a locking rear differential, a rearview camera, rear parking sensors, heated front seats, and dual-zone climate control. The Frontier SL trim lacks the PRO-4X and Desert Runner's off-road gear, but it adds a 5.8-inch touchscreen navigation system and leather upholstery.
You may want to consider a certified pre-owned model for added confidence in your purchase. For its certified pre-owned vehicles, Nissan extends the original new-car warranty to seven years or 100,000 miles. To become certified pre-owned, each vehicle must pass a 167-point inspection. Additional benefits like towing and roadside assistance may be available, so read the Nissan warranty page carefully.
Read more about certified pre-owned vehicles »
2014 Nissan Frontier and Other Trucks to Consider
Which Is Better: 2014 Nissan Frontier or 2014 Nissan Titan?
The 2014 Nissan Titan is a full-size pickup, and that extra size gives it a few advantages over its compact sibling. The Titan can tow more, carry more, and seat more passengers than the Frontier. Its interior is larger, as well. That said, the 2014 Titan is the lowest-ranked pickup in its class. If you really want a full-size truck, there are far better options. Compared to the Titan, the Frontier is more affordable and a better fit for most shoppers.  
Which Is Better: 2014 Nissan Frontier or 2014 Toyota Tacoma?
The Toyota Tacoma and Frontier offer comparable payload and towing capacities. If you're looking for a truck that will hold up to serious off-road abuse, you'll find that both are well-suited for the job. Despite higher prices with the Tacoma, it stands out as the better pick. It offers better standard features, a higher-quality interior, and lower predicted ownership costs. It's also available in a three-seat regular cab body style, which the Frontier lacks.
Which Is Better: 2014 Nissan Frontier or 2014 Honda Ridgeline?
The Honda Ridgeline can't tow as much as the Frontier. It's not as capable at off-roading, either. On top of that, used models are typically much pricier. But as long as you aren't looking to tackle the wild or haul heavy loads regularly, the Honda is the better pick. The Ridgeline offers far superior reliability, ride comfort, and seating space.
Compare the Frontier, Tacoma, and Ridgeline »
Read the full 2014 Nissan Frontier reviewon U.S. News & World Report for more details, photos, specs and prices.
More from U.S. News & World Report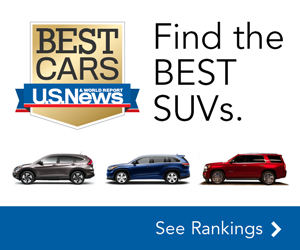 US News & World Report - Cars