2016 Ford Taurus: What You Need to Know

US News & World Report - Cars
5/10/2018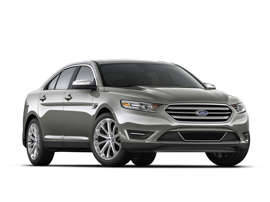 Despite its enormous trunk and straightforward infotainment system, the 2016 Ford Taurus sits in the bottom third of our large car rankings. It has less cabin space, lower fuel economy, and duller handling than most rivals.
The 2016 Ford Taurus is ranked:
Is the 2016 Ford Taurus a Good Used Car?
The 2016 Ford Taurus falls short of its large car rivals. It has a plastic-heavy cabin, cramped rear seats, and unwieldy handling. Still, it's a decent vehicle if you need a sizeable trunk and an easy-to-use infotainment system. Additionally, its upgraded V6 engine packs quite a powerful punch.
Why You Can Trust Us
We do not base our used car rankings and reviews on our personal opinions. Instead, we collect information like safety and reliability reports, total cost of ownership estimates, and the views of the automotive press. We analyzed 52 professional evaluations for this 2016 Ford Taurus review to help you make an informed buying decision.
Our experienced team of writers, editors, and analysts has been ranking and reviewing the best cars, trucks, crossovers, and SUVs since 2007. We remain unbiased by refusing pricey gifts and trips from auto manufacturers and employing an independent agency to manage the advertising on our site.
How Much Is the 2016 Ford Taurus?
We have about 470 listings on our site for the 2016 Ford Taurus. They range in price from $15,600 to $29,000. The average list price is $20,400. Prices vary depending on the vehicle's condition, mileage, features, and location.
How Much Does the 2016 Ford Taurus Cost to Own?
The cost of owning a vehicle goes beyond the purchase price. Estimated five-year costs for gas, insurance, maintenance, and repairs for the 2016 Taurus are about $24,300. That's below the $25,729 average for 2016 affordable large cars. Competitors like the 2016 Buick LaCrosse cost a bit more.
Is It Better to Buy a Used or New Taurus?
The 2018 Taurus adds nothing significant over the 2016 Taurus. You won't get the new-car warranty with the used model, but you'll spend a lot less. Buying a used 2016 Taurus can save you upwards of $7,000 over the new model.
There are a few new-car options that are within striking distance of the 2016 Taurus' average price. Two midsize cars – the 2018 Hyundai Sonata and the 2018 Ford Fusion – cost about $1,700 more than an average-priced 2016 Taurus, but they're both highly rated vehicles. You can also step down to a compact car, but none of these come close to matching the Taurus for space.
How Reliable Is the 2016 Ford Taurus?
The 2016 Taurus has a predicted reliability rating of 3.5 out of five, which is above average for the industry. However, there are a number of affordable large cars with better reliability ratings, such as the 2016 Buick LaCrosse, the 2016 Kia Cadenza, and the 2016 Nissan Maxima.
2016 Ford Taurus Recalls
As of this writing, there is one open recall for the 2016 Taurus. It addresses a turbocharger that may leak oil, which could start a fire. Make sure this has been fixed before purchasing this vehicle.
See more information on Ford Taurus safety recalls »
Which Model Year of the Ford Taurus Is Best?
The 2016 Taurus is part of a generation that launched in 2010. The Taurus underwent significant changes for the 2013 model year, including refreshed styling inside and out, a new EcoBoost engine, and an updated MyFord Touch infotainment system. The 2014 model saw the addition of available lane departure warning. Buying a base 2013, 2014, or 2015 model will save you money and get you basically the same vehicle as the 2016 model – with one major exception. For 2016, the Taurus received a new infotainment system that far outclasses the system it replaces. Go with the 2016 if that change is important to you.
Which Used Ford Taurus Model Is Right for Me?
The 2016 Taurus comes in four trims: SE, SEL, Limited, and SHO. The Limited trim gets you the best standard and available features. It comes with the upgraded SYNC 3 infotainment system with an 8-inch touch screen, voice recognition, and smartphone integration. It also comes with leather upholstery, and heated and cooled front seats. This trim offers several upgrades, including safety features like blind spot monitoring, adaptive cruise control, and collision warning with brake support.
Certified Pre-Owned Ford Taurus Warranty
For added peace of mind, consider buying a certified pre-owned vehicle. Ford extends the original new-car powertrain warranty to seven years or 100,000 miles and provides a one-year/12,000-mile limited warranty. Each CPO vehicle must pass a 172-point inspection. Additional benefits like towing and roadside assistance may be available, so read the Ford warranty page carefully.
Ford has a decent CPO program, but Mazda, Honda, Toyota, and Chevrolet have better programs, according to our analysis.
How Safe Is the Taurus?
The 2016 Ford Taurus received five out of five stars for overall safety from the National Highway Traffic Safety Administration. It received five stars in frontal and side crash tests, and four stars in the rollover test. It also earned the Insurance Institute for Highway Safety's highest score of Good in all crash tests, with one exception. It earned the second-highest score of Acceptable in the small overlap front test.
The Taurus comes standard with a rearview camera and Ford's MyKey, which allows you to set speed and volume limits based on the key that's used. Available safety features include adaptive cruise control, collision warning with brake support, lane keep assist, lane departure warning, park assist, blind spot monitoring, and rear cross traffic alert.
2016 Ford Taurus Versus the Competition
Which Is Better: 2016 Ford Taurus or 2016 Chevrolet Impala?
The 2016 Chevrolet Impala was the winner of our 2016 Best Large Car for the Money and 2016 Best Large Car for Families awards. It has a luxurious cabin, user-friendly controls, and a large trunk. It strikes a good balance between ride comfort and handling ability. The Impala's base engine is modest, but the strong available V6 gives the car plenty of passing power. The Impala also has spacious back seats – even for tall adults – whereas the Taurus' rear seats are cramped for tall passengers. There's no contest between these two; the Impala blows the Taurus away.
Which Is Better: 2016 Ford Taurus or 2016 Chrysler 300?
The 2016 Chrysler 300 has a powerful V6 engine and an even more powerful V8. It has brisk acceleration, but its transmission is slow to shift. The 300 is tuned more for comfort than agility; it soaks up bumps in the road nicely. That comfort extends to the 300's interior, which has top-notch materials and soft-touch surfaces. The 300 has an easy-to-use infotainment system and good front-seat space like the Taurus, but the Chrysler offers more space for tall riders in the back. For the better buy, go with the 300.
Which Is Better: 2016 Ford Taurus or 2016 Ford Fusion?
The 2016 Ford Fusion is a midsize sedan with sharp handling, strong engine options, and an upscale cabin with plenty of style. Its interior is spacious, and it has a large trunk. Like the Taurus, the Fusion has a user-friendly infotainment system. Although the Fusion's base engine comes up short on power and gets poor fuel economy, it's more agile and doesn't have the Taurus' excessive body lean in corners or clumsy feel. Overall, you'll get a better experience with the Fusion.
2016 Taurus Performance
How Does the 2016 Ford Taurus Drive?
The Taurus has a comfortable ride, but it is less agile than rivals. Its bulk makes it feel unwieldy, and it suffers from body lean in corners. The performance-oriented Taurus SHO handles better than other trims, but still falls short of matching some rivals' athleticism. Front-wheel drive is standard with the Taurus. All-wheel drive is available on V6-equipped models and standard on the Taurus SHO.
The 2016 Taurus comes standard with a 288-horsepower V6 engine. A turbocharged 240-horsepower four-cylinder engine is available, and the high-performance Taurus SHO features a turbocharged 365-horsepower V6. A six-speed automatic transmission is standard.
The base V6 provides reasonable power, but some might find its acceleration lackluster. The turbocharged four-cylinder delivers similar capabilities to the base V6 but with better fuel economy. Opt for the SHO trim if you're concerned with performance, as it provides as much power as some V8-powered class rivals.
Does the 2016 Ford Taurus Get Good Gas Mileage?
When equipped with the base engine, the Taurus gets an EPA-estimated 18 mpg in the city and 27 on the highway, which is poor for the class. The all-wheel-drive version gets an even worse 17/24 mpg city/highway. With the four-cylinder EcoBoost engine, the Taurus returns 20/29 mpg. The Taurus SHO has an EPA rating of 16/24 mpg rating for the all-wheel-drive model.
2016 Taurus Interior
How Many People Does the 2016 Taurus Seat?
The five-seat 2016 Taurus has a smartly designed interior, but there are hard plastics throughout. In front, passenger and driver will find ample room, but the back seat is small.
How Many Car Seats Fit in the 2016 Ford Taurus?
There are two lower anchors on the rear outboard seats and three top tethers for securing child safety seats. The Taurus' LATCH system earned the second-highest rating of Acceptable for its ease of use from the Insurance Institute of Highway of Safety.
2016 Ford Taurus Features
Standard features in the 2016 Taurus include the voice-activated SYNC system with a USB port, Bluetooth, and smartphone app integration. Available features include satellite radio, HD Radio, a 12-speaker audio system, and the SYNC 3 infotainment system with an 8-inch touch screen, enhanced voice recognition, navigation, and Siri Eyes Free. The SYNC 3 system is intuitive and responsive. Apple CarPlay and Android Auto are available with the SYNC 3 system via an over-the-air update.
2016 Ford Taurus Dimensions
Ford Taurus Cargo Space
The 2016 Taurus has a best-in-class 20.1 cubic feet of trunk space. The trunk's deepness makes it possible to store an incredible amount of cargo, and the trunk's wide opening makes loading items easy.
2016 Taurus Length and Weight
The 2016 Taurus is 16.9 feet long. Its curb weight ranges from a low of 3,964 pounds up to 4,343 pounds.
Where Was the 2016 Ford Taurus Built?
Ford built the 2016 Taurus at its Chicago plant.
Read the full 2016 Ford Taurus review on U.S. News & World Report for more details, photos, specs and prices.
More from U.S. News & World Report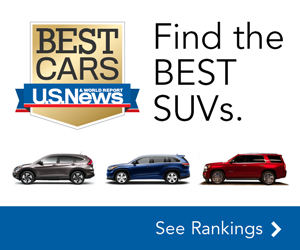 US News & World Report - Cars