2016 Infiniti QX60: What You Need to Know

US News & World Report - Cars
4/30/2018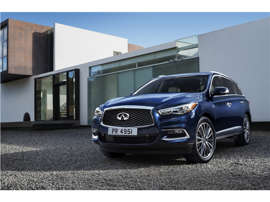 The 2016 Infiniti QX60 is fuel-efficient and has a comfy, quiet interior with roomy seats. However, it ranks in the bottom tier of the crowded luxury midsize SUV class because it has a weak engine and the lowest possible predicted reliability rating.  
The 2016 Infiniti QX60 is ranked:
Is the 2016 Infiniti QX60 a Good Used SUV?
The 2016 Infiniti QX60 is a decent luxury midsize SUV for families, thanks to its excellent fuel economy and roomy third row. These are rare traits in this class. It also has upscale interior materials and many available features. However, the QX60's performance isn't as impressive. Its ride is smooth, but it doesn't handle as nimbly as its rivals. Furthermore, it has an underpowered base engine. The QX60 also has one of the lowest predicted reliability ratings in the class.  
Why You Can Trust Us
Our used car rankings and reviews are based on our analysis of professional automotive reviews, as well as data like crash test scores, reliability ratings, and ownership expenses. We researched 43 Infiniti QX60 reviews to help you decide if it's the right used car for you.
The U.S. News Best Cars team has been ranking cars, trucks, and SUVs since 2007, and our staff has a combined 75 years of automotive industry experience. To ensure our impartiality, our staff never takes expensive gifts or trips from car companies, and an outside team handles the advertising on our site.
How Much Is the 2016 Infiniti QX60?
Based on more than 250 listings for the 2016 QX60 on our site, prices range from $27,900 to $40,000. The average listing price is $32,500. That's less than you'll pay for most vehicles in this luxury midsize SUV class. Exact pricing will vary depending on the SUV's condition, mileage, location, and features.
How Much Does the 2016 Infiniti QX60 Cost to Own?
The 2016 QX60's five-year estimated costs for gas, insurance, maintenance, and repairs total around $25,900. Most luxury midsize SUVs have higher upkeep costs over five years, though the 2016 Lexus RX 350 comes out to just $24,300.
Is It Better to Buy a Used or New QX60?
A new 2018 Infiniti QX60 starts at $43,300, which is a staggering $10,800 more than the average listing price of a 2016 model. The new model has a hands-free liftgate and a more potent engine that performs better on the highway, but that's not enough to justify its significant price jump. The used model is the better choice.
If you want a hybrid model, you'll have to buy used; the hybrid was discontinued for the 2018 model year.
The 2018 QX60 may not be a good new SUV option, but there are some new 2-row luxury compact SUVs that may work for you. The 2018 Lincoln MKC comes with lots of standard features, including Wi-Fi. It starts at just $33,355. The 2018 Lexus NX (starting price $35,985) earns an excellent predicted reliability score. Finally, the 2019 Infiniti QX50 (starting price $36,550) has lots of cargo room for a compact, and it gets great fuel economy.
How Reliable Is the 2016 Infiniti QX60?
The 2016 QX60 has a predicted reliability rating of two out of five from J.D. Power. That's the lowest score possible.
2016 Infiniti QX60 Recalls
At the time of this writing, the 2016 Infiniti QX60 has one reported recall: the passenger-side air bag may not deploy in the event of a crash. Make sure this issue is corrected before you buy.
See more information on Infiniti QX60 safety recalls »
Which Model Year of the Infiniti QX60 Is Best?
The 2016 QX60 is part of a generation that launched with the 2013 model (which was known as the Infiniti JX). There were only modest changes for the 2013 through 2015 models, and they score no better than the 2016 model. You can save money by buying one of these earlier model years without sacrificing much in the way of features. The 2017 model received a new V6 engine that increased power output from 265 to 295 horsepower, making a notable difference in the SUV's acceleration. You'll pay about $6,700 more, however. Unless you do lots of highway driving, the 2016 model is the best choice.
Which Used Infiniti QX60 Model Is Right for Me?
The 2016 Infiniti QX60 comes in one well-equipped trim level. Models with the V6 engine have a power tailgate, a 7-inch infotainment screen, Bluetooth, a USB port, satellite radio, heated front seats, and leather upholstery. Hybrid models add a Bose sound system, an upgraded touch screen, a navigation system, a 360-degree camera, and parking sensors. Both are available with rear-seat DVD screens and a suite of advanced safety features. Unless you want the hybrid's modestly better fuel economy ratings, go for the feature-filled V6 model.
Certified Pre-Owned Infiniti QX60 Warranty
You can also find certified pre-owned cars at Infiniti dealerships. The Infiniti certified pre-owned warranty has three levels of coverage based on the vehicle's age and mileage. Vehicles with less than 15,000 miles receive a six-year/75,000-mile warranty from the original new-car purchase date. Vehicles less than four years old with more than 15,000 miles receive a six-year/unlimited-mileage warranty from the original new-car purchase date. Finally, vehicles more than four years old with more than 15,000 miles receive a two-year/unlimited-mileage warranty good from the CPO purchase date. Infiniti CPO vehicles must pass a 167-point inspection. Additional benefits like towing and roadside assistance may be available, so read the Infiniti warranty page carefully. The model's original sale date determines whether it is eligible for the CPO program.
Compared with other luxury brands' CPO programs, Infiniti's is one of the best. It offers a variety of services that most competitors don't. 
How Safe Is the QX60?
The 2016 QX60 has excellent crash test scores. The Insurance Institute for Highway Safety named it a 2016 Top Safety Pick+, the organization's highest award. In National Highway Traffic Safety Administration tests, the QX60 received a five-star overall rating, as well as five stars in the side crash test. It earned four stars in the frontal and rollover evaluations.
All models come equipped with a rearview camera. The QX60 Hybrid also includes standard front and rear parking sensors, as well as a 360-degree camera system. Available safety systems for both models include blind spot monitoring, adaptive cruise control, forward collision warning with brake assist, and lane departure warning (part of the Deluxe Technology and Driver Assistance packages).
2016 Infiniti QX60 Versus the Competition
Which Is Better: 2016 Infiniti QX60 or 2016 Acura MDX?
The Acura MDX is a good alternative to the QX60. It has a higher predicted reliability rating, a stronger engine, and nimbler handling. It was also named our 2016 Best Luxury 3-Row SUV for the Money. However, the QX60 may be the better vehicle for some families, due to its roomier seats and better fuel economy.
Which Is Better: 2016 Infiniti QX60 or 2016 Mercedes-Benz GLE?
When it comes to price, the Infiniti QX60 and Mercedes-Benz GLE350 are on opposite ends of the class. If it's within your budget, the five-seat GLE is the way to go. It has better predicted reliability and safety scores, as well as a few strong engine options and a handsome cabin. It also won our 2016 Best Luxury 2-Row SUV for Families award. 
2016 QX60 Performance
How Does the 2016 Infiniti QX60 Drive?
The 2016 Infiniti QX60 has a 3.5-liter V6 engine that generates 265 horsepower. It has sufficient power for everyday driving but feels underpowered on the highway. The available QX60 Hybrid has a supercharged 2.5-liter four-cylinder engine and an electric motor, which yield 250 horsepower combined. The hybrid powertrain offers comparable acceleration to the 3.5-liter base engine, but it is quieter and more refined. Both models come standard with front-wheel drive and a continuously variable automatic transmission (CVT). All-wheel drive is available. The QX60 is far from agile, but it glides smoothly over rough surfaces. Infiniti Drive Mode Selector is also standard, allowing drivers to control throttle response and transmission mapping by choosing between standard, sport, snow, and eco modes.
Does the 2016 Infiniti QX60 Get Good Gas Mileage?
While the CVT contributes to the QX60's dull handling, it's a boon to its impressive fuel economy estimates. The base model earns an EPA-estimated 21 mpg in the city and 27 mpg on the highway, which are some of the best estimates in the class. The Infiniti QX60 Hybrid returns a modestly better 26 mpg in the city and 28 mpg on the highway.
2016 QX60 Interior
How Many People Does the 2016 QX60 Seat?
The 3-row Infiniti QX60 seats seven. The cabin has excellent fit-and-finish, and it's lined with high-end materials like leather, wood, and metal. It also does a good job of keeping out wind and road noise. The first- and second-row seats are spacious and relaxing, and adults can fit comfortably in the third row.
How Many Car Seats Fit in the 2016 Infiniti QX60?
There are complete sets of LATCH car-seat connectors on the second-row outboard seats, with additional upper tethers on the second-row middle seat and the passenger-side third-row seat. The IIHS gives the QX60's LATCH system a Marginal rating (the second worst) for ease of use. The anchors can be difficult to find and attach to car-seat hardware.
2016 Infiniti QX60 Features
Standard equipment includes tri-zone automatic climate control, a moonroof, a 7-inch infotainment system, Bluetooth, and a USB port. Available features include an upgraded 8-inch touch-screen infotainment system, a Bose audio system, and navigation. The touch screen is intuitive overall. There are also redundant physical controls for climate and audio adjustments.   
2016 Infiniti QX60 Dimensions
Infiniti QX60 Cargo Space
The 2016 Infiniti QX60 has 15.8 cubic feet of cargo space behind the third row of seats and 76.5 cubic feet of space with the second and third rows folded. That's a decent cargo capacity, but several rivals have more space. A power-folding third row and a power liftgate are available.
2016 QX60 Length and Weight
All models are 16.36 feet long. The base model with front-wheel drive has a curb weight of 4,379 pounds, and the all-wheel-drive model weighs 4,515 pounds. The QX60 Hybrid has a curb weight of 4,559 pounds with front-wheel drive and 4,698 pounds with all-wheel drive.
Where Was the 2016 Infiniti QX60 Built?
Infiniti built the QX60 in Tennessee.
Read the full 2016 Infiniti QX60 reviewon U.S. News & World Report for more details, photos, specs and prices.
More from U.S. News & World Report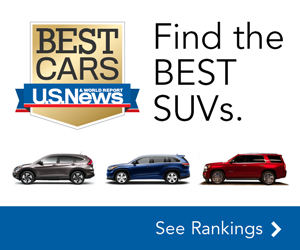 US News & World Report - Cars