2018 Chevrolet Colorado: What You Need to Know

US News & World Report - Cars
11/29/2018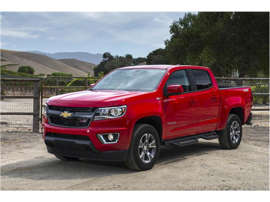 The 2018 Chevrolet Colorado has a smooth ride and a comfortable cabin, and it's one of the most capable compact trucks available. The Colorado ranks well in a competitive class, though a finicky infotainment system holds it back a bit.
Is the Chevrolet Colorado a Good Truck?
The Chevrolet Colorado is a great truck that can handle almost anything you throw at it. Its three available engines provide good power and above-average fuel economy. These potent powertrains also make the Colorado one of the class leaders in towing and hauling. Crew Cab models have a spacious second row that can comfortably fit adults, and there are plenty of tech features available across the various trim levels.
Should I Buy the Chevrolet Colorado?
With a starting price just over $20,000, the 2018 Colorado already looks like a deal compared to the rest of the class. However, some other compact trucks are worth a look, depending on your priorities. The GMC Canyon is pretty much a premium and upscale version of the Colorado, while the Toyota Tacoma has a better-equipped base model and leads the class in off-road ability. Both of those rivals cost more to start than the Chevrolet, though.
Should I Buy a New or Used Chevrolet Colorado?
For 2018, the Colorado introduced the ZR2 off-road-oriented trim level, along with a new Active Tow option. The ZR2 comes with an Off-Road Appearance package, an off-road suspension, increased ground clearance, 4WD, and all-terrain tires. Active Tow helps you line up your trailer and hitch as you're reversing. 
Chevy made few significant changes to the Colorado over the previous few model years. The 2017 model introduced a new 308-horsepower V6 engine and eight-speed automatic transmission, but the 3 horsepower increase isn't noticeable. Chevy also added a fuel management system with cylinder deactivation, but there's no difference in fuel economy. The Teen Driver safety and monitoring system was first introduced and simultaneously made standard for 2017, so if you plan to routinely lend out your truck to your kids (or anyone else you want to keep tabs on), you should look for this model year. To research some other models in this generation, you can read our reviews of the 2015, 2016, and 2017 Chevrolet Colorado. If you decide an older model is right for you, check out our Used Car Deals page to learn about savings and discounts on used vehicles.
We Did the Research for You: 39 Reviews Analyzed
We analyzed 39 Chevrolet Colorado reviews – along with safety and reliability ratings, fuel economy estimates, and more – to help you decide if the 2018 Colorado is the right new car for you. This 2018 Chevrolet Colorado review incorporates applicable research for all model years in this generation, which spans the 2015 through 2018 model years.
Why You Can Trust Us
U.S. News Best Cars has been ranking and reviewing vehicles since 2007, and our team has more than a combined 75 years of experience in the automotive industry. To maintain objectivity, we don't accept incentives or expensive gifts from car companies, and an outside team handles the ads on our site.
How Much Does the Chevrolet Colorado Cost?
The base Colorado has a starting price of around $20,000, making it less expensive than many class rivals. However, the lower trims offer little in the way of features. For a truck that's capable and comfortable, you'll need to step up to either the WT trim (starting at just over $23,000) or the LT (starting at just under $27,000). The two most expensive trims are the Z71 and ZR2, both of which have several off-road upgrades. The ZR2 costs the most, with a starting price around $40,000.
Check out our U.S. News Best Price Program for great savings at your local Chevrolet dealer. You can also find excellent manufacturer incentives on our Chevrolet deals page.
Chevrolet Colorado Versus the Competition
Which Is Better: Chevrolet Colorado or GMC Canyon?
The GMC Canyon and the Colorado have the same lineup of engine choices, almost identical feature availability, and the same towing and hauling capabilities. The main difference between these two General Motors cousins is the cabin quality. The Colorado is nice enough for the price you pay, but the Canyon boasts more refinement and an upscale design, particularly in the Denali trim. Surprisingly, there's little difference in the base prices, with the Canyon coming in less than $1,000 higher than the Colorado. Choosing between these compact trucks depends on whether you're willing to pay a little more for the Canyon's premium ambience.
Which Is Better: Chevrolet Colorado or Toyota Tacoma?
The Toyota Tacoma is the most off-road-capable choice in the class. Its TRD Off-Road or TRD Pro models can handle nearly any terrain. These trims have a similar price to the Colorado's off-road-oriented trims. With the Tacoma, you get great safety scores and standard features like Bluetooth, Siri Eyes Free, and a GoPro Camera mount. The Colorado has a slight edge when it comes to interior comfort, offering good rear-seat space. It also retails for thousands less than the Tacoma. If you're looking for a truck to go off the beaten path with, get the Tacoma. Otherwise, you're better off with the Colorado.
Colorado Performance
Colorado Engine: All Good Choices
The Colorado gives you three engine choices: a 200-horsepower four-cylinder, a 308-horsepower V6, and a 181-horsepower turbodiesel. All three choices have their merits. The base engine is pretty efficient and a great choice for daily driving. The V6 has the best acceleration and provides good towing and hauling capabilities. The diesel engine delivers the best gas mileage of the bunch and unlocks the Colorado's max towing capacity. The downside of buying a compact truck like the Colorado is that you won't be able to get a big, burly V8.
Colorado Gas Mileage: Diesel Reigns Supreme
The Colorado's base engine is among the most efficient powertrains in the class. It gets 20 mpg in the city and 26 mpg on the highway. But the available diesel puts it to shame, earning 22 mpg city and 30 mpg hwy.
You'll spend about as much on gas each year whether you drive the Colorado or its brother, the GMC Canyon. However, you'll save about $100 each year by driving one of those trucks over the Toyota Tacoma.
Colorado Ride and Handling: Good Agility
Rear-wheel drive comes standard in the Colorado, and four-wheel drive (4WD) is available. It delivers composed handling on winding roads, but it's also maneuverable when driving around town. This Chevrolet's ride is smooth – even when the roads aren't.
Colorado Off-Road Performance
The Colorado isn't the best off-road truck in the class; that honor goes to the Toyota Tacoma. However, this Chevy isn't worthless away from the pavement. There are two trims – the Z71 and ZR2 – that come with many off-road-oriented features like a more rugged suspension, hill descent control, a transfer case shield, and a locking rear differential. The Colorado also offers a two-speed transfer case and all-terrain tires.
Colorado Towing Capacity
The Colorado has excellent towing and hauling capacities. When properly equipped, it has a maximum payload of nearly 1,600 pounds, and it's a class leader in towing, with a max capacity of 7,700 pounds.
Colorado Interior
How Many People Does the Colorado Seat?
The Colorado seats two or four people in Extended Cab models, depending on the trim. Crew Cab models seat five. The front seats are spacious and supportive. The rear seats are only suitable for short drives in Extended Cab models, but adults can ride pretty comfortably in the Crew Cab's back seat.
Colorado and Car Seats
Colorado models with rear seats have two full sets of LATCH child-seat connectors. The system isn't that user-friendly. You'll have to fold the rear seats down to find the tether anchors, and rear-facing car seats won't fit unless you move the front seats way up.
Colorado Interior Quality
Upscale is not a word that comes to mind when discussing the Colorado's interior, as there are some hard plastics and other low-rent materials. But it's still a nice cabin that looks good and remains quiet at highway speeds.
Colorado Cargo Space
The Colorado is available with a 6-foot-2-inch Long Box or a 5-foot-2-inch Short Box. The bed is deeper than rivals' beds, making it easier to haul bulky items. There are also a number of useful bed features, such as the EZ Lift-and-Lower tailgate, which can be operated with one hand.
Colorado Infotainment, Bluetooth, and Navigation
Standard features in the Colorado include a USB port, Bluetooth, streaming audio, and a 4.2-inch display screen. Available features include satellite radio, a seven-speaker Bose audio system, navigation, Apple CarPlay, a Wi-Fi hot spot, wireless phone charging, and the MyLink infotainment system with a 7- or 8-inch touch-screen display.
The MyLink infotainment system is user-friendly, and there are physical controls for audio and climate functions as well. The touch screen responds slowly to inputs at times, but it works well otherwise.
For more information, read What Is Apple CarPlay? and What Is Android Auto? Then, see the Best Cars With Apple CarPlay and Best Cars With Android Auto.
Colorado Reliability
Is the Chevrolet Colorado Reliable?
The 2018 Colorado has a predicted reliability rating of three out of five from J.D. Power. This is an average score for all new cars.
Chevrolet Colorado Warranty
Chevrolet backs the Colorado with a three-year/36,000-mile basic warranty and a five-year/60,000-mile powertrain warranty. Many other compact pickup trucks have similar warranties.
Colorado Safety
Colorado Crash Test Results
The 2018 Colorado earns four out of five stars in overall safety from the National Highway Traffic Safety Administration. Despite receiving five stars in the side crash test, the Colorado has lower crash test scores than many other trucks.
Colorado Safety Features
A rearview camera comes standard in the Colorado, as does Chevrolet's Teen Driver system. Teen Driver lets you set speed and audio volume limits for other people driving your truck. Available active safety features include forward collision alert and lane departure warning.
Which Chevrolet Colorado Model Is Right for Me?
There are several Colorado trims available. Before you choose one, you must decide which configuration you want. There are two cab options (Extended and Crew Cab), two bed lengths (6-foot-2-inch and 5-foot-2-inch), and three engine options (four-cylinder, V6, and diesel). Not every combination is offered for every trim.
Note that the price to upgrade the cab size, engine, or bed length – or to go from rear- to four-wheel drive – varies from trim to trim. In some cases, these upgrades may cost just a little over $1,000. In others, it'll cost you over $6,500.
If you plan to regularly go off-roading, then the 4WD Z71 and ZR2 are the trims for you. If not, the LT makes a terrific choice. It costs much less than the off-road specialist trims, it's available with all three engines, and it offers pretty much every comfort and convenience feature you can get in a Colorado.
The base Colorado has a starting price of about $20,200. It doesn't offer any notable features beyond what comes standard, and it's the only trim with no rear seats.
The Colorado WT starts at around $23,700. Beyond rear seats, the WT (Work Truck) doesn't come with any extra features. It does offer some option packages though. The Custom Special Edition package ($2,050) includes OnStar, styling upgrades, and the MyLink infotainment system with a 7-inch touch screen. The WT Convenience package ($490) adds keyless entry, cruise control, and an EZ Lift-and-Lower tailgate. There are also a few packages that add various combinations of bed features for $415 to $995.
The Colorado LT has a starting price of about $27,100. The LT has all of the WT's features plus keyless entry, satellite radio, and an upgraded MyLink system with an 8-inch touch screen. The Luxury package ($1,080) adds a power-adjustable passenger seat, heated front seats, and automatic climate control. The LT Convenience package ($750) includes remote start, the EZ Lift-and-Lower tailgate, and a sliding rear window. The LT also offers a few packages with bed features (like a cargo divider), as well as several styling packages.
The Colorado Z71 starts around $29,700. This is a great trim for off-road enthusiasts. The Z71 comes with an off-road suspension, a locking rear differential, a transfer case shield, automatic climate control, a power-adjustable passenger seat, and the EZ Lift-and-Lower tailgate. Option packages in the Z71 are limited to ones that add bed features and styling upgrades.
The Colorado ZR2 has a starting price of around $40,400. This is another good choice for off-roading. It's also the only trim that's unavailable with the four-cylinder engine. It comes standard with the 308-horsepower V6 and an eight-speed automatic transmission. Other standard features include several styling and performance upgrades, such as the Off-Road Appearance package, an off-road suspension, increased ground clearance, 4WD, and all-terrain tires. There aren't many option packages available, though a couple do add bed features.
Check out our U.S. News Best Price Program for great savings at your local Chevrolet dealer. You can also find excellent manufacturer incentives on our Chevrolet deals page.
The Final Call
The 2018 Chevrolet Colorado is a good truck that delivers a terrific blend of capability and efficiency. It has a comfortable interior and many tech features, as well as one of the lowest starting prices in the class. It only finishes in the middle of our compact pickup truck rankings, but its scores are right up there with the class leaders'. All in all, this truck deserves consideration from every compact pickup shopper.
Don't just take our word for it. Check out comments from some of the reviews that drive our rankings and analysis.
Read the full 2018 Chevrolet Colorado review on U.S. News & World Report for more details, photos, specs and prices.
More from U.S. News & World Report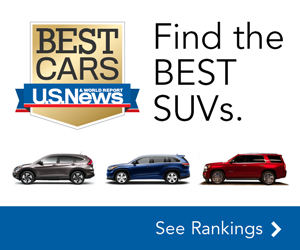 US News & World Report - Cars