2018 FIAT 500: What You Need to Know

US News & World Report - Cars
9/19/2018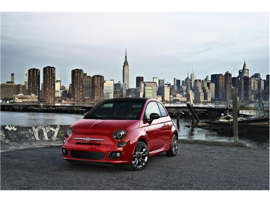 With three mix-n-match trims, the 2018 Fiat 500 draws praise for its personality and perky city driving. However, a lack of available safety features, a tiny rear seat and cargo area, and cheap interior materials push the 500 toward the bottom of our subcompact car rankings.
The 2018 FIAT 500 is ranked:
Is the Fiat 500 a Good Car?
The 2018 Fiat 500 is not a bad car, at least if you're an urban dweller. Its small size helps it navigate tight city streets with ease, and its performance-oriented Abarth trim offers better driving dynamics and more passing power on the highway. Based on a small European city car, the 500 also has one of the most distinctive appearances on the market. However, it's not without flaws. It can technically seat four, but even children will feel cramped in its rear seat. Cargo space is similarly lacking, and cabin materials look and feel low-rent. While the Fiat 500 is affordably priced, you can get a much better vehicle for your money.
Should I Buy the Fiat 500?
The 2018 Fiat 500 is worth considering if you live in a dense urban area, rarely ride with passengers, and/or want to make a style statement on a budget. With an MSRP of $16,245, this subcompact's price is about average for its class but still affordable for a brand-new car – especially a hatchback. Additionally, you can easily mix and match optional features to fit your budget. 
The 500's performance-oriented Abarth trim starts at just under $20,500, making it one of the least-expensive fun-to-drive cars you can buy. The Abarth will also get you better acceleration than rivals like the Honda Fit and Hyundai Accent. However, there are several alternatives to the Fiat 500. The Chevrolet Sonic has more cargo space, tech features like Apple CarPlay and Android Auto, and an available turbocharged engine for a more enthusiastic performance. The Mini Cooper raises the stakes in quality and performance, though it costs more than most subcompact cars.
We Did the Research for You: 85 Reviews Analyzed
Our goal is to provide you with the information you need to make car shopping a breeze. You'll find everything you need to know about the Fiat 500 in our comprehensive review. It combines concrete data (like fuel economy estimates, safety scores, and cargo space dimensions) with professional evaluations from 85 automotive sources. This Fiat 500 review incorporates applicable research for all models in this generation, which spans the 2012 through 2018 model years.
We've been reviewing cars since 2007, and our Best Cars team has more than 75 years of combined automotive experience. We also award the Best Cars for the Money, Best Cars for Families, and Best Vehicle Brands on an annual basis. To ensure our impartiality, a third party handles our advertising, and we don't accept expensive gifts from automakers.
How Much Does the Fiat 500 Cost?
The 2018 Fiat 500 has an MSRP of $16,245. The midrange Lounge trim jumps up to $19,745, and the top-of-the-line Abarth starts at $20,495. All models come standard with a five-speed manual transmission, though an automatic is available for $995. Additionally, you can buy any model as a Cabrio (convertible) for an extra $1,495. That makes the base 500 Cabrio one of the most affordable convertibles on the market.
You can mix and match most optional features across trim levels, and they usually only cost a few hundred dollars. For example, you can purchase the Navigation and Satellite package for the base 500 for $695. Most buyers can easily customize a 500 to fit their preferences and budget.
Fiat 500 Versus the Competition
The diverse subcompact car class includes economical, utilitarian vehicles and small cars meant to travel in tight urban areas. Though it ranks low overall, the 2018 Fiat 500 embodies some of the best traits of its class. However, rivals offer more space, better performance, and/or better overall quality.
Which Is Better: Fiat 500 or Mini Cooper?
The Mini Cooper is the better choice if you can afford its $21,900 starting price. Along with that higher price comes a handsome, comfortable interior with ample quality materials. The Mini offers a four-door sedan variant with seating for five and enough room for adults in the back, as well as more cargo space than the Fiat. The Cooper also beats the 500 (and nearly all other rivals) when it comes to performance. It offers three turbocharged engine options and sporty, engaging handling. Unless you're strapped to a budget, go for the Mini Cooper.
Which Is Better: Fiat 500 or Honda Fit?
The Honda Fit ranks among the best in the subcompact car class. It's marginally larger than the 500 and just as maneuverable. The Fit comes with a quality interior that features Honda's Magic Seat for versatile cargo loading. In fact, the Fit has more cargo space than some larger cars, and unlike the 500, it comfortably seats four adults. At $16,190, the Fit is slightly more affordable as well. This Honda is one of the most practical subcompact cars you can buy. The Abarth model – with its higher horsepower rating and better passing ability – is the only reason to consider the Fiat over the Fit.
Which Is Better: Fiat 500 or Volkswagen Beetle?
In most ways, the Volkswagen Beetle is superior to the Fiat 500. The two have similar cargo holds, but the Beetle has more passenger space. The VW's turbocharged four-cylinder engine is among the most potent in the class, delivering more horsepower than the 500 Abarth's engine. The Beetle has more tech features available, including Apple CarPlay, Android Auto, and blind spot monitoring. The Fiat 500 has the edge in price – the Beetle starts at around $4,000 more than the Fiat – but the Beetle is the better choice if you can afford it.
500 Interior
How Many People Does the 500 Seat?
The 500 can seat four people – in theory. While there is ample space in the front (if taller folks avoid models with a sunroof), those in the back will face tight head- and legroom. Rear visibility suffers in Cabrio models when the top is down and stacked in the back, though the newly standard rearview camera helps offset this, and all Cabrio models come standard with rear parking sensors. Cloth upholstery is standard with the base Pop trim, while the Lounge trim adds leather upholstery and heated front seats. The Abarth features premium cloth seating.
For a little more room, check out the Honda Fit or Mini Cooper. The Fit is a four-door hatchback that seats up to five people. Having four doors makes it easier to access the rear seats, where passengers will enjoy generous legroom. The Mini Cooper comes in two- or four-door configurations, which seat four and five, respectively. Second-row space in the two-door is best suited for children, while the four-door can sufficiently hold average-sized adults in the back.
500 Interior Quality
Low-quality hard plastics are scattered throughout the 500's cabin. Many of the surface materials feel cheap, and outside noise easily permeates the cabin. However, this Fiat does benefit from a distinctive Italian flair. Once you're done choosing from one of the many exterior color choices, you can select from nine interior color combinations. Take a peek inside and you'll find a fashionable interior with some impressive details for this price range. Personalization extends beyond the color palette; you can mix and match features across trims to customize your Fiat 500.
 500 Cargo Space
The Fiat 500 hatchback offers 9.5 cubic feet of cargo space. Folding down the rear seat expands the space to 30.1 cubic feet. That's enough room for several grocery bags or a few suitcases. Cabrio models offer a tiny 5.4 cubic feet of storage, so big shopping trips are best avoided with that model. Many subcompact cars offer more cargo space. For example, the Honda Fit offers a 16.6-cubic-foot cargo hold that expands to 52.7 cubic feet with the rear seat folded. That's one of the best totals in the class.
If you want to stick with the Fiat brand, consider the 500X. This subcompact SUV has 12.2 cubic feet of space with the seats up and 39.8 cubic feet with the back seats down. Both numbers are below average among subcompact SUVs. Staring at around $2,500 more than the 500, the Fiat 500L  wagon is the most spacious of the 500 family, and its maximum cargo capacity of 68 cubic feet is one of the best in its class.
500 Infotainment, Bluetooth, and Navigation
Every Fiat 500 comes standard with the Uconnect infotainment system, featuring a 5-inch touch screen and Bluetooth connectivity. Navigation is optional, as is satellite radio and a Beats premium audio system.
The infotainment system is intuitive and easy to use. Integrated voice commands let you reply to text messages without typing. The menu layout is straightforward, and the system responds quickly to inputs. One knock about the Fiat's interior controls is the repetitive button-pressing required to increase the speed of the climate control fan, which is not as simple as a knob control would be.
500 Performance
500 Engine: Standard Turbo? More Turbo!
Fiat outfitted the 500 Pop and Lounge trims with a new turbocharged four-cylinder engine that makes 135 horsepower – 34 more than the previous model year – and 150 pound-feet of torque. That's a welcome bump. The performance-oriented Abarth trim makes up to 160 horsepower. A five-speed manual transmission is standard while a six-speed automatic is available in every model.
The 500 is more than capable as a city car. It's good for getting you where you need to go, and its small size makes for greater agility around urban sprawl. For a more satisfying daily drive, consider the performance-oriented Abarth trim. Its stronger engine handles highway speeds confidently, and you'll get quicker acceleration in any situation.
500 Gas Mileage: Unremarkably Average
Fiat 500s equipped with the standard manual transmission earn 28 mpg in the city and 33 mpg on the highway. Opting for an automatic transmission lowers those estimates to 24 mpg in the city and 32 mpg on the highway. These estimates, while good, are slightly lower than the 500's close rivals. The base Mini Cooper gets up to 28/38 mpg city/highway, and the Honda Fit's estimates are as high as 33/40 mpg.
500 Ride and Handling: Breeze Through the City
The Fiat 500 is perfectly sized for zipping through city streets. It's easy to maneuver and small enough to fit in those tight parking spaces that large SUVs have to bypass. The Abarth trim offers a more engaging ride with a retuned suspension that improves handling. 
If you're considering the Abarth for its performance, then consider the Mini Cooper as well. It's one of the most fun-to-drive cars in any segment, with agile handling and tight steering around corners.
500 Reliability
Is the Fiat 500 Reliable?
The 2018 Fiat 500 has a predicted reliability rating of three out of five from J.D. Power. That's about average among all new cars, but most of its classmates have higher ratings. Both the Mini Cooper and Honda Fit have above-average predicted reliability ratings of 3.5.
Fiat 500 Warranty
Fiat covers the 500 with a four-year/50,000-mile warranty.
500 Safety
500 Crash Test Results
The 2018 Fiat 500 earned four out of five stars in the National Highway Traffic Safety Administration's front and rollover crash tests. It has not been crash tested by the Insurance Institute for Highway Safety.
500 Safety Features
A rearview camera is the only advanced safety feature that's standard in this Fiat, though the Pop convertible, Lounge, and Abarth trims come with rear parking sensors.
Though it's common for a subcompact car to lack many advanced safety features, some of the 500's rivals offer more. The Mini Cooper offers automated parallel park assist, adaptive cruise control, and a head-up display as options, while the Honda Fit offers forward collision warning, automatic emergency braking, and Honda LaneWatch, which displays a camera image of your blind spot on the infotainment screen.
Which Fiat 500 Model Is Right for Me?
Fiat offers the 2018 500 in three trims levels: Pop, Lounge, and the performance-oriented Abarth. You can upgrade any model from a coupe to a Cabrio (convertible) for an additional $1,495. The 500 comes with many options for personalization. You can choose from more than 15 exterior colors and nine interior color combinations.
All 500s come with a 1.4-liter four-cylinder turbocharged engine paired to a five-speed manual transmission – Abarth models are more powerful than the other two trims. A six-speed automatic transmission is optional. Front-wheel drive is standard. The all-electric Fiat 500e is available in select California and Oregon markets.
Unless you really want the increased horsepower offered by the Abarth, the base Fiat 500 Pop will probably be the best fit. The next trim up, the Lounge, costs $3,250 more and adds only a few features. If you find the standard model too bare, you can add a number of packages and optional equipment, including a navigation system and satellite radio ($695), a six-speaker Beats premium audio system ($695), and a sunroof ($795).
The base Pop model starts at $16,245. It comes standard with alloy wheels, remote keyless entry, fog lights, air conditioning, heated mirrors, a leather-wrapped steering wheel, and the Uconnect infotainment system with a 5-inch touch screen, two USB ports, a six-speaker Alpine stereo, and Bluetooth.
The Lounge model starts at $19,745 and adds leather upholstery, heated front seats, satellite radio, and rear parking sensors.
The performance-oriented Abarth trim adds a retuned suspension, upgraded brakes, and a leather-wrapped shift knob, in addition to its more powerful engine that makes 160 horsepower. It starts at $20,495.
Who Makes the Fiat 500?
Fiat 500s sold in North America are produced in Mexico. Fiat is an Italian company, and the name is an acronym for the Italian Fabbrica Italiana Automobili Torino, literally translated as "Italian Automobiles Factory, Turin." In 2014, Fiat bought the American Chrysler brand, and the company now does business as Fiat Chrysler Automobiles (FCA).
The Final Call
The 2018 Fiat 500 is a decent subcompact car. It'll get you around the city fine, and its style and personality are cheekier than any other in the class. However, many competitors offer better overall packages and are worth your consideration.
Don't just take our word for it. Check out comments from some of the reviews that drive our rankings and analysis.
Read the full 2018 FIAT 500 review on U.S. News & World Report for more details, photos, specs and prices.
More from U.S. News & World Report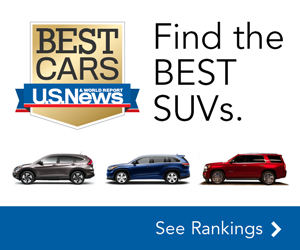 US News & World Report - Cars