2018 Fiat 500X, 500L Blinged-Out With More Chrome

motor1
7/20/2018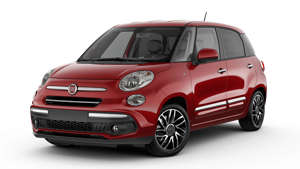 A little chrome never hurt.
Last month, Fiat Chrysler Automobiles laid out a roadmap for several of its brands through 2022. While Alfa Romeo, Jeep, Maserati, and Ram all got plans for new and refreshed products, Fiat was absent – as was Dodge and Chrysler. However, that didn't mean the brands are death row. Car sales are falling, but Fiat is still chugging away. The brand is offering new chrome appearance packages for its 2018 500X and 500L that adds some blinged-out accessories for little cost. 
For the 500L, the Chrome Appearance Group adds chrome accents to the front fascia, rear-reflector chrome bezels, and body-side molding chrome accents. The package also adds 17-inch aluminum wheels with black accents and fog lights. The package is available in seven exterior colors – graphite metallic, black, white, red, grey metallic, and two shades blue. It's only available on the Pop trim model, which starts at $20,995, excluding additional charges. The package costs $495. 
Read More Fiat News: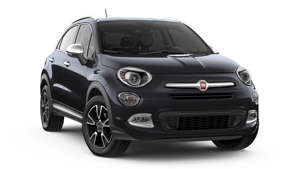 The package for the 500X is slightly different. Called the Sating Chrome Appearance Group, the package adds several satin chrome accents on the door handles, exterior mirrors, body-side molding, fog light bezels, front fascia, front and rear badging, roof rails, taillight bezels, and liftgate handle. Also added are fog and cornering lights, automatic headlights, and 17-inch aluminum wheels. The package is available for all 2018 500X exterior colors. 
The Satin Chrome Appearance Group costs $395 for the all-wheel-drive model and $695 for the front-wheel-drive model. The package is only available on the Pop trim level, which starts at $19,995 for FWD and $23,890 for AWD.
These packages don't substantially change the look of the 500X or 500L all that much. However, the subtle changes are enough to make the two stand out from other Fiat vehicles on the road. The design of both hasn't changed since they were introduced several years ago. These appearance packages give customers the option to spruce up their ride without dropping thousands of dollars. 
Both are available now at Fiat dealerships.
Source: Fiat
2018 Fiat 500X, 500L
© Motor1.com