2018 Ford Taurus: What You Need to Know

US News & World Report - Cars
12/17/2018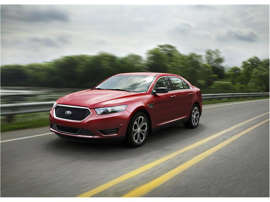 The 2018 Ford Taurus earns a low spot in our large car rankings because it can't match the competition in key areas like handling, interior quality, and passenger space.
Is the Ford Taurus a Good Car?
No, the Taurus isn't a very good car. Most other large cars have stronger engines that are also more fuel-efficient. The Taurus delivers the plush and comfortable ride you expect from a large sedan, but it's tricky to maneuver. Inside, this Ford is showing its age; it hasn't been fully redesigned since 2010. While the overall design looks OK, the materials and quality feel old-fashioned. The seats don't provide a ton of space, but the trunk is one of the largest in the class. The available SYNC 3 infotainment system is easy to use, but it doesn't come standard.
Should I Buy the Ford Taurus?
You should not buy the Taurus. It has the lowest starting price in the class, but it does little else to stand out. You can find many of the Taurus' positive traits in other class rivals, but without the drawbacks. Other options to consider include the Chevrolet Impala – which has solid overall performance – and the Buick LaCrosse, which has a more upscale interior. Both of these competitors have higher base prices, but they're worth the extra money.
Should I Buy a New or Used Ford Taurus?
The only notable change to the Taurus for 2018 is an omission: Ford no longer offers the optional turbocharged four-cylinder engine. At 20/29 mpg city/highway, it was the most fuel-efficient of the Taurus' options. If you're looking to save money and open to driving a used car, consider a used Taurus. There were few major changes in recent model years, so you can likely save even more the further back you go back in the car's current generation (which began for 2010). 
To research some other models in this generation, read our reviews of the 2015, 2016, and 2017 Ford Taurus. If you decide an older model is right for you, check out our Used Car Deals page for the latest deals and incentives on used vehicles.
Compare the 2016, 2017, and 2018 Ford Taurus »
We Did the Research for You: 58 Reviews Analyzed
Our car reviews serve as a one-stop shop for all of your car research needs. Our reviews combine professional test driver opinions with data like crash test and reliability ratings to provide a complete picture of every car we rank. This 2018 Ford Taurus review incorporates applicable research for all model years in this generation, which spans the 2010 through 2018 model years.
Why You Can Trust Us
U.S. News & World Report has been ranking cars, trucks, and SUVs since 2007, and our team has more than 75 years of combined experience in the automotive industry. To keep our car reviews objective, we don't accept expensive gifts or trips from automakers, and a third party handles all advertising on our site.
How Much Does the Ford Taurus Cost?
The Taurus' starting price (for the SE trim) is just over $27,000, which is one of the lowest base prices in the class. Most class rivals start at over $30,000, which is still more than the Taurus SEL's starting price. The well-equipped Taurus Limited starts at around $37,000, and the performance-oriented Taurus SHO starts at about $42,900.
Check out our U.S. News Best Price Program for great savings at your local Ford dealer. You can also find excellent manufacturer incentives on our Ford deals page.
Ford Taurus Versus the Competition
Which Is Better: Ford Taurus or Chevrolet Impala?
The Chevy Impala is a much higher rated large car than the Taurus. While the Taurus has some strengths – like a large trunk, user-friendly infotainment, and a smooth ride – the Impala offers those same attributes and more. The Impala has better fuel economy, more agile handling, and better driver visibility than the Taurus. Although the Ford costs less and offers all-wheel drive, the Chevy is still the clear winner in this matchup.
Which Is Better: Ford Taurus or Buick LaCrosse?
The Buick LaCrosse has a nicer interior than the Taurus, with the upscale feel of a luxury vehicle at an average starting price for the class. Compared to the Taurus, the LaCrosse has more engaging handling and better fuel economy. The better vehicle here is clearly the Buick. The only reason you should remotely consider the Taurus is if the LaCrosse's price is too high for your budget.
Taurus Interior
How Many People Does the Taurus Seat?
Like all large sedans, the Taurus seats five. Unlike many cars in the class, its interior doesn't feel roomy. Taller passengers may not have enough head- and legroom, and limited outward visibility adds to the cabin's cramped feeling.
Taurus and Car Seats
There are two full sets of LATCH car-seat connectors in this Ford. The system is easy to use, though the lower anchors are set a little deep in the seat.
Taurus Interior Quality
The Taurus' interior doesn't meet the standards set by rivals. It looks nice, but there aren't many high-end materials, and the entire setup feels outdated.
Taurus Cargo Space
The Taurus has more than 20 cubic feet of trunk space – one of the highest totals in the class. That's enough room for more than a dozen shopping bags or pieces of carry-on luggage, and it's plenty of space for larger things like sports equipment.
Taurus Infotainment, Bluetooth, and Navigation
Standard features in the Taurus include Bluetooth, a USB port, and the SYNC infotainment system. Available features include dual-zone automatic climate control, a moonroof, navigation, a 12-speaker Sony audio system, satellite radio, and the SYNC 3 infotainment system with Apple CarPlay, Android Auto, and Siri Eyes Free.
The standard infotainment system is something of a chore, but the available SYNC 3 system has a well-designed interface and a responsive touch screen. It also comes with modern connectivity features like Android Auto and Apple CarPlay.
For more information, read What Is Apple CarPlay? and What Is Android Auto? Then, see the Best Cars With Apple CarPlay and Best Cars With Android Auto.
Taurus Performance
Taurus Engine: Slower Than Rivals
The Taurus has two V6 engine options. The base engine puts out 288 horsepower, and while it has enough power for most driving situations, it fails to impress. The Taurus SHO features a 365-horsepower EcoBoost V6, which is twin-turbocharged. While it moves the Taurus with more authority, it's still less impressive than performance-oriented rivals.
Taurus Gas Mileage: Not a Fuel Sipper
Large cars aren't known for their exceptional gas mileage, but the Taurus is inefficient even by class standards. It gets 18 mpg in the city and 27 mpg on the highway. Each year, the Taurus will cost you an extra $200 in gas money compared to the V6 Buick LaCrosse, and it'll cost you about $300 compared to the four-cylinder Chevrolet Impala.
Taurus Ride and Handling: A Solid Road Tripper
The Taurus comes standard with front-wheel drive and is available with all-wheel drive. This is a great car for long drives. It rides smoothly, but it's a little unwieldy on winding roads and difficult to maneuver.
Taurus Reliability
Is the Ford Taurus Reliable?
The 2018 Ford Taurus earns a three out of five for predicted reliability. That's average for a new car, according to J.D. Power.
Ford Taurus Warranty
Ford backs the Taurus with a three-year/36,000-mile warranty and a five-year/60,000-mile powertrain warranty. Most large cars have similar warranty terms.
Taurus Safety
Taurus Crash Test Results
The 2018 Ford Taurus earns a perfect five-star overall crash test rating from the National Highway Traffic Safety Administration. At the Insurance Institute for Highway Safety, the Taurus earned the highest score of Good in four crash tests. It earned a rating of Acceptable in the driver-side small overlap front test.
Taurus Safety Features
Standard features in the Taurus include Ford's MyKey (which lets you set speed and volume limits for other drivers of the car) and a rearview camera. Available active safety features include adaptive cruise control, rear parking sensors, blind spot monitoring, rear cross traffic alert, lane keep assist, active park assist, and forward collision warning with brake assist.
Which Ford Taurus Model Is Right for Me?
The five-passenger Taurus is available in four trims, all of which feature a V6 engine. If you want the most athletic option, you'll have to go with the Taurus SHO, which features the most powerful engine in the lineup and offers many performance upgrades. If you just need a large sedan for the family, however, consider the Limited trim, which comes with many high-end features and has a starting price of $37,200. For buyers on a tighter budget, the Taurus SEL is a fine choice. It starts around $30,000 and offers a good collection of infotainment tech.
The Taurus SE starts at around $27,700. This is the base trim, and it offers little beyond the standard features.
The Taurus SEL has a starting price of around $30,100. In addition to the standard features, the SEL comes with satellite radio, dual-zone automatic climate control, and rear parking sensors. You can add leather upholstery for about $1,500, a moonroof for around $1,000, and the SYNC 3 infotainment system for about $1,000. You can also add all-wheel drive for $1,850.
The Taurus Limited has a starting price of $37,200. It comes with more upscale features, including leather seats, heated and cooled front seats, heated rear seats, a heated steering wheel, a 12-speaker Sony audio system, rain-sensing windshield wipers, blind spot monitoring, and the SYNC 3 infotainment system. You can add all-wheel drive for $1,850.
The Taurus SHO starts at around $42,900. This trim features a twin-turbocharged V6 engine that puts out nearly 80 more horsepower than the base V6. It also comes standard with all-wheel drive, 20-inch wheels, and a Sport driving mode. You can add the SHO Performance package for $1,300; it upgrades the brakes, tires, and suspension.
Check out our U.S. News Best Price Program for great savings at your local Ford dealer. You can also find excellent manufacturer incentives on our Ford deals page.
The Final Call
The 2018 Ford Taurus lags behind the competition in several areas, which is why it finishes last in our large car rankings. Its powertrains are unimpressive and inefficient, its interior feels undersized, and the car feels older than the competition. There are a few positives, such as a large trunk and an intuitive available infotainment system, but many class rivals offer the same positives without all of the Taurus' negatives.
Don't just take our word for it. Check out comments from some of the reviews that drive our rankings and analysis.
Read the full 2018 Ford Taurus review on U.S. News & World Report for more details, photos, specs and prices.
More from U.S. News & World Report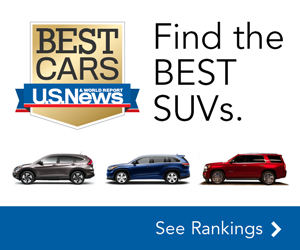 US News & World Report - Cars