Feds Launch Probe Into How Mercedes-Benz Handles Recalls

Consumer Reports
10/29/2018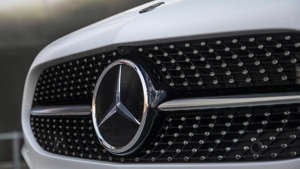 Consumer Reports has no financial relationship with advertisers on this site.
Research
Consumer Reports has no financial relationship with advertisers on this site.
U.S. auto-safety regulators launched an investigation into whether Mercedes-Benz has been too slow to disclose safety defects and make needed repairs.
The National Highway Traffic Safety Administration sent a letter to top U.S. executives for Mercedes last week asking them to explain apparent delays in notifying vehicle owners about safety defects and regulators about how they're carrying out recalls.
The letter, recently posted to the agency's website, claimed communications with regulators were missing key details about repairs. The company also didn't provide enough data so that consumers could check for open recalls on NHTSA's website, the agency said.  
"Repeated and lengthy disruptions of MBUSA's service result in the motoring public not being able to access safety critical information about their MBUSA vehicles and/or confusion over whether a safety recall applies to their vehicle," NHTSA's Stephen Ridella wrote to R. Thomas Brunner, the senior manager of regulatory and government compliance at Mercedes-Benz USA.
NHTSA's letter says the agency notified Mercedes-Benz in May that it failed to tell vehicle owners within the required 60 days about recalls affecting their vehicles. It deemed the company's answers to questions insufficient. The result is now a full investigation.
"The safety of our customers is our highest priority," Mercedes-Benz spokesman Robert Moran said in an email responding to the claims. "We make every effort to ensure our recall campaigns and customer notifications are executed in a timely manner. We will work closely with NHTSA on this audit query to address its concerns."
The agency is asking Mercedes to provided detailed information about how it handled more than two dozen recalls over the past three years, including those involving the exploding Takata airbag inflators, other instances in which airbags didn't deploy properly, and a computer glitch that could cause an engine to shut down.
NHTSA has taken such violations as a serious threat to public safety. In 2015, Fiat Chrysler was accused of delays in reporting safety defects to NHTSA, and that action resulted in a record $105 million in penalties. Earlier in 2015, Honda was fined $70 million for failing to file regular reports about customer complaints, warranty claims, crashes, and injuries.
If Mercedes-Benz failed in its responsibilities, the automaker has put the safety of customers and others on the road at risk, says William Wallace, senior policy analyst for Consumers Union, the advocacy division of Consumer Reports. It's good that NHTSA's investigators are taking a close look at the company's practices, he says.
"There's no excuse for an automaker failing to quickly inform consumers about recalls or to report defects to authorities as required by law," Wallace says. "If there was wrongdoing, NHTSA should use its full authority to hold them accountable, including through substantial oversight and fines."
Consumer Reports is an independent, nonprofit organization that works side by side with consumers to create a fairer, safer, and healthier world. CR does not endorse products or services, and does not accept advertising. Copyright © 2018, Consumer Reports, Inc.