Ford Recalls 2 Million F-150 Pickups to Fix Potential Fire Hazard

24/7 Wall St.
9/6/2018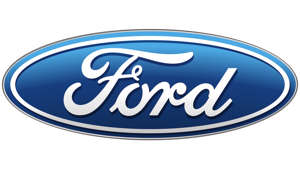 © Wikimedia Commons

Ford Motor Co. (NYSE: F) announced Thursday morning that it is recalling nearly 2 million of its best-selling F-150 pickups to fix a potential fire hazard. The affected vehicles are model year 2015 through 2018 F-150 regular cab or SuperCrew cab trucks.
Research
When the seatbelt pretensioner in those trucks is deployed during a crash, it could generate sparks and ignite material in the B-pillar (post), including carpeting and insulation. The company has received 17 U.S. complaints and six from Canada of fire or smoke as a result of the problem. Some fires have been localized and go out by themselves while others have spread.
Ford identified the two component manufacturers of the seat belt as Joyson (formerly Takata) and ZF. Joyson/Takata supplied the components from 2015 to 2017. ZF supplied the parts for the 2018 and 2019 models.
In its announcement, Ford said it was not aware of any accidents or injuries that resulted from this problem. Approximately 1.62 million U.S. F-150s have been included in the recall, along with nearly 340,000 sold in Canada and almost 37,000 sold in Mexico.
Dealers were notified of the recall on Wednesday and owners will be notified beginning September 24. Owners will be told to take their vehicles to a Ford or Lincoln dealer to have insulation material removed from the B-pillar trim, modify the back interior panel (regular cab only), remove remnants of wiring harness tape in the B-pillar area and apply heat resistant tape to the carpet and its insulation. The work will be done free of charge to the owners.
Ford stock traded up about 0.4% shortly after Thursday's opening bell, at $9.53 in a 52-week range of $9.32 to $13.48. The consensus price target on the stock is $11.00.
Research the Ford F-150 on MSN Autos | Find a Ford F-150 near you