Nissan GT-R50 By Italdesign Production Considered At $1.05M A Pop

motor1
7/9/2018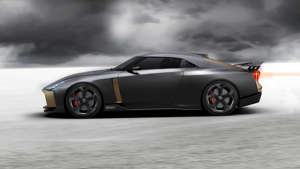 Godzilla will flaunt its reworked body this week at the Goodwood Festival of Speed.
We've been patiently waiting for Nissan to come out with a next-generation GT-R, and while this isn't the R36, Italdesign's take on Godzilla still has huge appeal. The "GT-R without limits" as it has been described by the two companies was revealed online at the end of last month and it's going to be showcased to the public later this week during the Goodwood Festival of Speed.
Marking half a century of both the GT-R and Italdesign, the radically styled supercar is only a prototype for the time being, but the good news is limited production series is considered. The bad news? If it's going to be given the green light, the GT-R50 will carry a starting price of approximately €900,000, which works out to a steep $1.05 million at current exchange rates. To put that number into perspective, the 2018 GT-R Nismo begins from $175,490.
More about the GT-R you might like: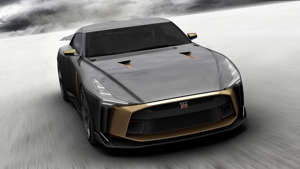 Aside from getting a new look, the GT-R50 also packs more punch than the Nismo version courtesy of an upgraded 3.8-liter V6 pushing out an estimated 710 horsepower and 575 pound-feet (780 Newton-meters) of torque thanks to a pair of larger GT3-spec turbochargers. As a reminder, the Nismo model has to make do with "only" 600 hp and 481 lb-ft (652 Nm). In order to cope with the bump in output, the dual-clutch six-speed sequential gearbox has been reinforced and there are also beefier differentials and drive shafts.
If you have the means to buy one, you'll want to hurry up and sign your name on the dotted line taking into account the plan is to make just 50 cars or even fewer. Italdesign will be in charge of putting together the GT-R50 and all will be hand-built and tailored to each customer. The two companies are serious about transforming the prototype into a production-ready model as they've set up a website where people can get in touch with Nissan and Italdesign in order to place an order.
Meanwhile, the prototype will celebrate its world debut at the Goodwood FoS on Thursday, July 12.
Source: Nissan, Italdesign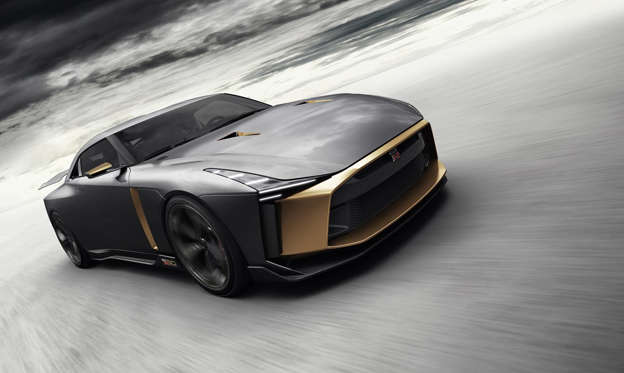 Nissan GTR-50 by Italdesign
© Motor1.com/Hersteller