Surge in popularity of used EVs and hybrids in new figures

Autocar
11/14/2018
Figures released by the Society of Motor Manufacturers and Traders (SMMT) show an increase in popularity of electric, hybrid and plug-in hybrid vehicles, as ultra-low and zero-emission cars begin to enter the second-hand market in greater numbers. 
Nearly 30,000 alternatively-fuelled vehicles were sold over the three-month period, 28.6% more than in Q2, while demand for pure-electric cars rose by 8.3%.
Download the Microsoft News app for your Android or iPhone device and get news & live updates on the go.
Despite the significant gains made in the used low-emissions market, conventionally-fuelled cars still accounted for 98% of all pre-owned sales, nearly 47.5% of which were diesel. The rise in the residual value of petrol and diesel cars, however, suggests that owners are keeping their cars for longer. 
Autocar used car buying guides
Superminis remain the most popular used buy, despite a 3.3% decline over the period, with 682,729 sold in Q3 and more than 2 million in 2018 so far. Q3 also saw a 6.2% increase in the sale of dual-purpose vehicles, and 2.4% more executive cars changed hands.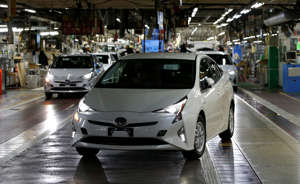 The third quarter of 2018 saw 2,057,457 pre-owned cars sold overall throughout the UK, representing a 2.1% decline in comparison to Q3 2017.
It was the busiest June on record for used car sales, although August posted the most sales in Q3 2018. In total, 6.1 million used cars have been purchased since the beginning of 2018.
431,000 black cars were sold during Q3, making it the most popular colour choice for the third quarter running. Silver and blue were second and third, respectively, while sales of orange cars rose by 9.9%, and 17.1% less green cars found new homes.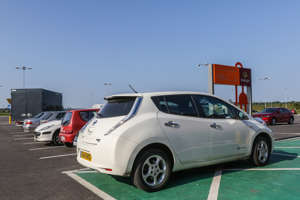 The SMMT announcement follows the recent news that the UK government will cease to offer financial incentives to buyers of plug-in hybrid electric vehicles. This represents the eradication of a significant incentive for would-be buyers of new low-emission cars.
As manufacturers wind down production of diesel vehicles, buyers are turning to petrol rather than rarer, less affordable, alternatively-fuelled options. 
Mike Hawes, SMMT chief executive, said, "The right policies and incentives from government are needed to encourage new car buyers to take up the latest, cleanest petrol, diesel and electric models that best suit their driving needs. This would be the best way for these advanced technologies to filter through to the used market, helping to accelerate fleet renewal to improve air quality and meet climate change goals."
Gallery: When did each foreign car brand arrive in the UK? [Auto Car]