2011 Audi A4: What You Need to Know

US News & World Report - Cars
12/30/2015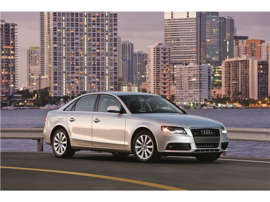 If you're looking for a car with a good balance of athleticism and reasonably good fuel economy, the 2011 Audi A4 is a compelling choice. The A4 will also impress with its upscale, opulent interior and excellent safety scores.
The 2011 Audi A4 is ranked:
When it was new, critics said the 2011 A4 was one of the better-handling sports sedans available, especially when equipped with Audi's Quattro all-wheel drive. They noted that while the A4 isn't the nimblest sedan in the segment, for many buyers, it strikes the right balance between handling and ride comfort. The A4 also has excellent safety scores. If you prefer a wagon, the 2011 Audi A4 Avant Wagon is reviewed separately.
The A4 comes with a turbocharged four-cylinder engine that produces 211 horsepower. While a number of 2011 midsize cars are more powerful, most critics said the A4 has sufficient power. The A4 is available with either front- or all-wheel drive, and a manual transmission is available with the latter. Front-wheel drive models net 22/30 mpg city/highway. Aside from its hybrid competitors, the A4 gets great fuel economy for the class. Maximum trunk space is 12 cubic feet, which is below the class average, but comparable to rivals like the 2011 BMW 3-Series and 2011 Mercedes-Benz C-Class.
Critics regarded the A4's interior as opulent and high-quality, with comfortable standard leather seats. However, it's worth noting that some testers thought the rear seats were cramped. All models are equipped with a standard power sunroof, satellite radio and an auxiliary input jack. Opting for the Premium Plus trim adds features like Bluetooth, three-zone climate control and heated front seats. Navigation with Audi's Multi Media Interface infotainment system, a backup camera and parking sensors are available on the Premium Plus trim. All of these items come standard on the top-of-the-line Prestige model.
Other Cars to Consider
If you're looking for one of the sportiest 2011 midsize cars, check out the 2011 BMW 3-Series. Many critics regarded the 3-Series as the benchmark for sport sedans, thanks to its great handling and refined engines.
Reviewers said the 2011 Cadillac CTS offers a great blend of athletic handling and a smooth, refined ride, as well as an upscale interior. Like the A4, the CTS also performed well in crash tests.
Read the full 2011 Audi A4 reviewon U.S. News & World Report for more details, photos, specs and prices.
More from U.S. News & World Report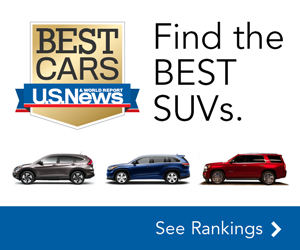 US News & World Report - Cars