2012 Audi A4: What You Need to Know

US News & World Report - Cars
1/5/2016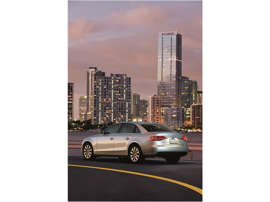 Though it has a complicated infotainment system, critics liked the 2012 Audi A4 because of its outstanding interior build quality and peppy turbocharged four-cylinder engine.
The 2012 Audi A4 is ranked:
Reviewers said the 2012 A4's standard turbocharged four-cylinder engine delivers strong acceleration. The A4 comes standard with front-wheel drive and a continuously variable transmission (CVT). All-wheel drive models are available with an eight-speed automatic transmission or a six-speed manual. The performance-oriented S4 trim has a supercharged V6 engine. The base 2012 Audi A4 gets an EPA-estimated 22/30 mpg city/highway, which is good for the class. Reviewers said the A4's handling is composed, with well-weighted, responsive steering and powerful brakes. They wrote that the ride is firm, but comfortable. Test drivers noted that models with the available sport suspension have even sharper handling, though they have a less comfortable ride.
Automotive journalists said that the 2012 Audi A4 has top-notch interior materials, build quality and design. They wrote that the A4's front seats have firm, comfortable cushions and plenty of leg- and headroom. Others said the rear seat is comfortable as well, but legroom could be better. The A4's trunk is a bit small compared with the trunks of other upscale midsize cars. The 2012 Audi A4 comes standard with a sunroof, automatic climate control, leather upholstery, power-adjustable front seats, a 10-speaker stereo, satellite radio and Audi's MMI infotainment system with a 6.5-inch display. Available features include adaptive cruise control, proximity key, heated front seats, a 14-speaker Bang & Olufsen sound system, Bluetooth, iPod integration, HD Radio, blind spot monitoring and navigation. Some reviewers complained that the MMI system makes audio and climate adjustments more complicated than they should be.
Other Cars to Consider
Test drivers agreed that the 2012 BMW 3-Series is one of the best-handling cars in the class, with nimble cornering, lots of road grip and powerful brakes. In addition, the BMW 335i is much more powerful than the A4 and it gets better fuel economy.
The 2012 Lexus IS has a responsive and smooth V6 engine which is loved by reviewers. As with the A4, critics agreed that the Lexus IS has excellent cabin build quality, supple leather upholstery and high-quality wood and metal accents.
Read the full 2012 Audi A4 reviewon U.S. News & World Report for more details, photos, specs and prices.
More from U.S. News & World Report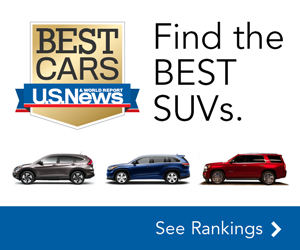 US News & World Report - Cars