2013 Mercedes-Benz S-Class: What You Need to Know

US News & World Report - Cars
3/6/2018
The 2013 Mercedes-Benz S-Class sits among the best used cars in our super luxury car rankings, thanks to its composed ride and handling, muscular engine performance, and sumptuous interior.
Is the 2013 Mercedes-Benz S-Class a Good Used Car?
A used 2013 Mercedes S-Class is a great choice if you're shopping for a previously owned super luxury car. It has a smooth and comfortable ride, potent acceleration, many advanced safety features, and first-rate cabin materials. This Mercedes-Benz is a wonderful car to drive and to be driven in. However, luxe competitors like the 2013 Lexus LS are typically more affordable.
Used 2013 Mercedes-Benz S-Class Performance and Interior
The 2013 S-Class is available with six engine options. The S350 BlueTec has a turbodiesel V6 with 240 horsepower. It's the best option in this lineup, providing confident acceleration and passing power, plus good fuel economy ratings of 21 mpg in the city and 31 mpg on the highway. Next up is the 295-horsepower S400 Hybrid, which pairs an electric motor with a gas V6. It offers comparable pep around town but returns 19/25 mpg city/highway.
If you desire more pep, the S550 and S63 AMG deliver. These models have twin-turbocharged V8s with 429 and 536 horsepower, respectively. Both race from zero to 60 mph in under 5.5 seconds, yet they still return a decent 15/24 mpg city/highway. The S600 and S65 AMG models zip up to speed with similar thrust, thanks to their twin-turbo V12s with 510 and 621 horsepower. However, fuel economy suffers in these models (12/19 mpg).
Regardless of the engine, the S-Class drives with superb balance. The large brakes slow the car confidently and the steering is responsive. Despite its hefty weight, the S-Class feels stable around sharp corners. Better still, all models feature an air suspension, which soaks up bumps and dips in the road nicely and yields a tranquil ride. The S400, S550, S600, and AMG models are equipped with rear-wheel drive as standard. All-wheel drive (4Matic) is available for the S550 and standard in the S350.
The Mercedes S-Class sedan seats five and offers generous head- and legroom in both rows. Its multi-contour front seats are plush and provide excellent support on longer trips. They also come standard with heat, ventilation, and massaging functions. The rear seats aren't short on luxuries either. They're available with heat and ventilation functions, dual DVD screens, and eight levels of adjustment. There are two full sets of LATCH connectors for securing child car seats. The S-Class sedan has a roomy 16.4 cubic feet of trunk space. However, the rear seat does not fold to fit larger items.
The S-Class' interior has top-notch materials and elegant yet reserved styling. Abundant sound insulation ensures that the cabin remains library-quiet, even at high speeds. It's a lovely place to sit. That said, Mercedes' COMAND infotainment system isn't as well-regarded. A rotary dial on the center console controls the 8-inch infotainment screen and navigation system. This layout saves the driver from having to reach for different buttons on the dashboard, but it can complicate simple tasks where conventional buttons and knobs would suffice.
Used 2013 Mercedes-Benz S-Class Prices
The price of a used 2013 S-Class starts at around $36,000 for S350 BlueTec and S400 Hybrid models. Notably, the high-performance S600 and AMG models often demand a substantial premium over these prices. Prices will also vary depending on the vehicle's condition, mileage, features, and location.
We Did the Research for You: 23 Reviews Analyzed
We've researched 23 Mercedes-Benz S-Class sedan reviews, as well as hard data points like reliability scores and cost of ownership estimates, to help you make the best car-buying decision possible.
Why You Can Trust Us
U.S. News Best Cars has been ranking and reviewing vehicles since 2007, and our team has decades of experience in the auto industry. Though we're passionate about cars, we're even more committed to providing helpful consumer advice. To maintain objectivity, we don't accept expensive gifts or trips from car companies.
How Reliable Is the 2013 Mercedes-Benz S-Class?
The Mercedes S-Class has good reliability, earning four out of five points from J.D. Power.
How Safe Is the S-Class?
Neither the National Highway Traffic Safety Administration nor the Insurance Institute for Highway Safety has published crash test results for the 2013 S-Class.
Mercedes-Benz equips all S-Class models with a driver drowsiness monitor, a rearview camera, parking sensors, and adaptive bi-xenon headlights that pivot to illuminate turns. Available features include a night vision camera with pedestrian detection. The Driver Assistance package adds adaptive cruise control (Distronic Plus), forward collision warning with brake assist (Pre-Safe Brake), blind spot assist, and lane keep assist.
Is the 2013 S-Class the Best Model Year to Buy?
The 2013 model is a fine starting point, but you'll want to consider used 2012 models before you buy. The 2012 S-Class offers the same features and performance as the 2013 model, but often at a lower price. You can save even more money with a used 2011 S-Class, but you'll miss out on the fuel-efficient S350 BlueTec model, which arrived in 2012. Notably, the S-Class was fully redesigned for 2014. These newer models are ritzier and offer more advanced tech features, but they typically cost much more.
Which Used Mercedes-Benz S-Class Is Right for Me?
Mercedes-Benz offers the 2013 S-Class in six trims: S350 BlueTec, S400 Hybrid, S550, S63 AMG, S600, and S65 AMG. Each trim corresponds with engine performance. The Mercedes S350, S400, and S550 all share the same standard features. These include an 8-inch infotainment screen and navigation system, satellite radio, Bluetooth, dual-zone climate control, leather seats, heated and ventilated front seats with massaging functions, proximity keyless entry, a power sunroof and rear sunshade, a rearview camera, driver drowsiness monitor, parking sensors, and adaptive headlights.
The Mercedes S63 AMG trim adds high-performance brakes and a fully adjustable Active Body Control suspension. The Mercedes S600 and S65 AMG trims add quad-zone climate control, heated and ventilated rear seats, rear side window sunshades, DVD screens, a night vision camera, and the Driver Assistance package (a suite of active safety features). These features were optional in lower trims when the S-Class debuted.
You may also want to consider a certified pre-owned S-Class. Mercedes-Benz certified pre-owned vehicles come with a one-year/unlimited-mileage warranty. Every Mercedes-Benz CPO vehicle must pass a 164-point inspection. Additional benefits like towing and roadside assistance may be available, so read the Mercedes-Benz warranty page carefully. The model's original sale date determines whether it is eligible for the CPO program.
2013 Mercedes-Benz S-Class and Other Cars to Consider
Which Is Better: 2013 Mercedes-Benz S-Class or 2013 BMW 7 Series?
The 2013 BMW 7 Series is another good option in the super luxury car class. It's typically more affordable to buy and maintain than the S-Class. Its long-wheelbase model offers roomier seating space, and the 7 Series feels a bit more athletic through turns. For value and driving excitement, the 7 Series is the winner. But if you're looking for a truly pillow-soft ride and a luxe interior, go with the S-Class.
Which Is Better: 2013 Mercedes-Benz S-Class or 2013 Audi A8?
The 2013 Audi A8 mirrors the S-Class with its handsome interior, silky-smooth ride, and long list of active safety features. It even tops the Mercedes when it comes to sporty driving dynamics. That said, the S-Class' higher reliability rating makes it a better choice for used car shoppers.
Which Is Better: 2013 Mercedes-Benz S-Class or 2013 Mercedes-Benz CLS-Class?
Like its larger S-Class sibling, the 2013 Mercedes CLS-Class offers composed handling, a posh interior, and solid reliability ratings. Both sedans are good used car options, but each has a few drawbacks. The CLS offers just two engine options, and its rear seats feel stingy on headroom. The S-Class has a clumsier control layout, and used models tend to be pricier.
Read the full 2013 Mercedes-Benz S-Class reviewon U.S. News & World Report for more details, photos, specs and prices.
More from U.S. News & World Report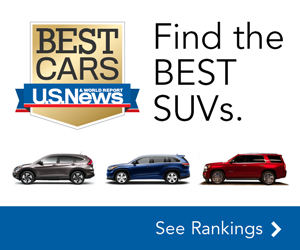 US News & World Report - Cars