2014 BMW 7-Series: What You Need to Know

U.S. News & World Report
10/4/2017
The 2014 BMW 7 Series has a strong engine lineup, ample passenger space, and a first-rate interior. However, it ranks midpack because some rivals are more engaging to drive.   
Is the 2014 BMW 7 Series a Good Used Car?
The 2014 BMW 7 Series does everything well – from great acceleration and handling to an opulent interior – but some cars exceed it in performance and interior. Still, you will not be disappointed if you choose this super luxury car.
Used 2014 BMW 7 Series Performance and Interior
The 7 Series' three trims – 740i, 750i, and 760i – range from 315 to 535 horsepower. The base 740i trim gets 19 mpg in the city and 28 mpg on the highway, which is good for the class. It has swift acceleration and composed handling, but rivals like the Porsche Panamera are more engaging to drive around curvy roads. 
The 750i and 760i (long-wheelbase model only) swap out the 740i's standard six-cylinder engine for more powerful V8 and V12 engines. Two other models are also available: the fuel-efficient ActiveHybrid7 (22/30 mpg city/highway) and the performance-oriented Alpina B7 (equipped with a 540-horsepower V8).
An eight-speed automatic transmission and rear-wheel drive come standard. All-wheel drive (xDrive) is available. 
The 2014 BMW 7 Series' impressive interior features premium leather seats and rich wood accents. Some models are even more lavish, offering multicontour and massaging seats. While the 7 Series' 14-cubic-foot trunk space is on the small side, reviewers found it spacious. Both rows of seats provide extreme comfort and ample legroom – especially in long-wheelbase models. Outward visibility is good overall. The BMW 7 Series has two full sets of LATCH child-seat connectors in its outer second-row seats. The standard iDrive infotainment system with handwriting recognition has user-friendly controls.
All 7 Series models come with a navigation system, a 12-speaker audio system, a USB port, Bluetooth, HD Radio, four-zone automatic climate control, power-adjustable front seats, lumbar support, a moonroof, a power liftgate, and heated front seats. Some models come with a 16-speaker Bang & Olufsen sound system, a rear-seat entertainment system, and heated rear seats.
Used 2014 BMW 7 Series Prices
The 2014 BMW 7 Series ranges from about $35,750 in the base 740i trim to roughly $101,500 in the long-wheelbase xDrive Alpina B7 model.
We Did the Research for You: 33 Reviews Analyzed
We analyzed 33 7 Series reviews – plus reliability ratings, cost of ownership estimates, and more – to help you make a buying decision.
Why You Can Trust Us
U.S News & World Report has been ranking cars, trucks, and SUVs for a decade, and our team has more than 75 years of combined automotive experience. To remain objective, we do not accept expensive gifts from automakers, and a third party handles our advertising.
How Reliable Is the 2014 BMW 7 Series?
The 2014 BMW 7 Series has an above-average reliability score of 3.5 out of five from J.D. Power. Some rivals – like the 2014 Porsche Panamera – have a slightly better score.
How Safe Is the 7 Series?
The 2014 BMW 7 Series was not crash tested by either the National Highway Traffic Safety Administration or the Insurance Institute for Highway Safety. All models come with a rearview camera, dynamic cruise control, adaptive Xenon headlights, and rain-sensing windshield wipers. Some models include sideview and top-view cameras, blind spot monitoring, forward collision warning, pedestrian detection, an active driving assistant, city collision mitigation, and lane departure warning. 
Should I Consider Another Used 7 Series?
The 2014 BMW 7 Series is part of a generation that started in 2009 and includes the 2015 model year. If you plan to limit your shopping to this generation, you should consider models from 2013 through 2015 for the best options. The 2013 7 Series – which will likely cost the least of the three – included quite a few updates, such as the addition of new engines. The iDrive touchpad controller with handwriting recognition became standard for 2014, while a new diesel trim was added for 2015. 
Which Used BMW 7 Series Is Right for Me?
The 2014 BMW 7 Series comes in three trims: 740i, 750i, and 760i. Two additional models are available: ActiveHybrid7 and Alpina B7. While features shift slightly depending on which model you choose, the focus is mostly on power and fuel efficiency. 
The 740i base model (equipped with a turbocharged 315-horsepower six-cylinder engine) is packed with plenty of power and features for most shoppers. The 750i, 760i, and Alpina B7 – equipped with a twin-turbo 445-horsepower V8, a 535-horsepower V12, and a 540-horsepower V8, respectively – are for drivers looking for even better performance. In fact, the sport-tuned B7 can zip from zero to 60 mph in a little over 4 seconds. 
At 22 mpg in the city and 30 mpg on the highway, the ActiveHybrid7 has the best fuel economy in the lineup, but a slightly less powerful 350-horsepower six-cylinder. It is best for those who put more emphasis on fuel efficiency than performance. 
Want to shop for a certified pre-owned vehicle? The BMW CPO program has three levels based on the vehicle's age and the number of miles on the odometer: Certified Pre-Owned Elite, Certified Pre-Owned, and Pre-Owned. Each level receives the balance of the original new-car warranty. Certified Pre-Owned Elite vehicles get an additional one-year/25,000-mile warranty, while Certified Pre-Owned models receive an additional two-year/50,000-mile warranty. Pre-Owned BMWs receive no additional coverage. Each BMW undergoes an inspection before earning CPO status. Additional benefits like towing and roadside assistance may be available, so read the BMW warranty page carefully. 
2014 BMW 7 Series and Other Cars to Consider
Which Is Better: 2014 BMW 7 Series or 2014 Mercedes-Benz S-Class?
The 2014 Mercedes-Benz S-Class has a nicer interior and better performance than the 7 Series, but it comes at a much greater price tag. Both cars are composed during sharp turns, but some S-Class models include Magic Body Control, which uses suspension adjustments to help smooth out road bumps. This Mercedes-Benz packs a larger punch with an extra 134 horsepower in its base engine. If you are looking for luxury, not too many cars can do better than the S-Class. Both cars come with wood trim and leather upholstery, but the S-Class ups the ante with more features (including a 24-speaker Burmester surround sound audio system and a Splitview front-seat entertainment system), increased rear-seat legroom, and extra cargo space. That said, the 7 Series not only has lower ownership costs, but a higher reliability score. If you don't mind spending a pretty penny, the S-Class is the better option. Otherwise, the 7 Series will not disappoint.
Which Is Better: 2014 BMW 7 Series or 2014 Audi A8?
The 2014 Audi A8 is another super luxury car worth looking into. It has athletic handling, standard Quattro all-wheel drive (a rarity in the class), and a cabin that could compete with the likes of the Mercedes S-Class. The 7 Series is a better value based on its higher reliability rating and slightly lower ownership costs.
Read the full 2014 BMW 7-Series reviewon U.S. News & World Report for more details, photos, specs and prices.
More from U.S. News & World Report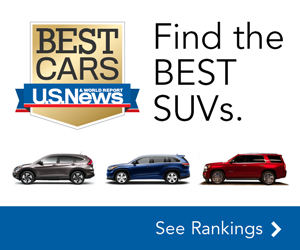 U.S. News & World Report