2017 Porsche 911: What You Need to Know

US News & World Report - Cars
8/7/2018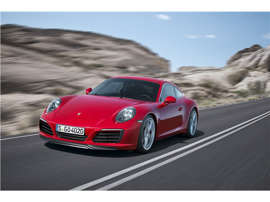 The 2017 Porsche 911 ranks in the middle of a very competitive segment. It delivers phenomenal performance and has an above-average predicted reliability rating. However, astronomical ownership costs lower its overall score.
Is the 2017 Porsche 911 a Good Used Car?
The 911 is an awesome car. Its vast lineup of engine choices doles out between 370 and 580 horsepower, and its handling dynamics are second to none. Inside, luxury touches and user-friendly technology abound. However, compared to other luxury sports cars, the 911 has very high average list prices and even higher ownership costs. This isn't a buying decision to take lightly.
Why You Can Trust Us
We've researched 47 Porsche 911 reviews, as well as hard data points like reliability scores and cost of ownership estimates, to help you make the best car-buying decision possible.
U.S. News & World Report has been ranking cars since 2007, and our team has more than 75 years of automotive industry experience combined. While we're passionate about cars, we're even more committed to providing helpful consumer advice. To ensure our reviews remain impartial, we refuse expensive gifts and trips from car companies, and an outside team handles the advertising on our site.
How Much Is the 2017 Porsche 911?
Prices for the 2017 911 range from about $85,000 to about $183,000, with the average price landing around $123,000. This data comes from about 250 listings for the 2017 911 on our site. Prices fluctuate depending on the vehicle's features, mileage, condition, and location.
How Much Does the 2017 Porsche 911 Cost to Own?
The 2017 911 tends to be slightly more expensive than many of its competitors when it comes to gas, insurance, repair, and maintenance costs. You can expect to pay around $40,300 over five years for these expenses. The 2017 Mercedes-Benz SL is one of few cars with higher five-year costs, which are typically $8,300 more than the 911's.
Is It Better to Buy a Used or New 911?
Porsche made no major changes to the 911 for 2018, so you should consider saving thousands of dollars by getting an otherwise identical used 2017 model. The 2018 Porsche 911 starts at just over $91,000, while list prices for a 2017 911 are as low as about $85,000.
There are lots of new luxury sports cars that you could buy for less than the average price of a 2017 Porsche 911. Both of the 718 twins, the 2018 Porsche Cayman and 2018 Boxster, have high-performance GTS trims that start around $80,000. Base models of those cars retail for under $60,000, and there are countless upgrades and options that you can tack on to put them in 911 territory. For just under $80,000, you could also buy a new 2018 Chevrolet Corvette Z06. This track-ready monster boasts a 650-horsepower V8 engine and a slew of other performance enhancements.
Which Model Year of the Porsche 911 Is Best?
The 2017 Porsche 911 is part of a generation that began with the 2012 model year, and it's only the third original platform in the car's history. Porsche gave the 911 a heavy refresh for 2017, which makes it a better choice than models from a few years prior. Most of the changes have to do with the engine lineup.
A new 3.0-liter twin-turbocharged engine replaced the standard 3.4-liter engine in the 2016 911. That bumped up the base model's horsepower from 350 to 370. In Carrera S and Targa S models, that engine was tuned to make 420 horsepower, while the GTS received a 450-horsepower version. A 4.0-liter engine in the 2017 GT3 R and RS models replaced the 2016 911's 3.8-liter engine, for a new output of 500 horsepower. Lastly, the 2017 911 Turbo and Turbo S horsepower ratings went up to 540 and 580 (from 520 and 560), respectively.
Other improvements for 2017 include the addition of a driving mode selector and an active rear-wheel steering system. Technological advancements include an upgraded infotainment system with standard Apple CarPlay and newly available advanced safety features.  
How Reliable Is the 2017 Porsche 911?
The 2017 Porsche 911 has an above-average predicted reliability rating of four out of five from J.D. Power.
2017 Porsche 911 Recalls
At the time of this writing, there are four open recalls that apply to the 2017 Porsche 911. One corrects a problem involving certain passenger airbags that may not deploy in a crash. Another addresses improper windshield bonding, which can result in the window breaking loose during a crash. Lastly, one recall replaces sheared fastening screws, which could cause a fuel leak and increase the risk of fire. Before buying a used 911, make sure these recalls have been addressed by a Porsche dealer.
See more information on Porsche 911 safety recalls »
Which Used Porsche 911 Model Is Right for Me?
The 2017 Porsche 911 comes in 21 different trims in six different styles: Carrera, Targa 4, Turbo, GTS, GT3 RS, and R. You can mostly find the same list of standard and available features throughout the lineup, so your choice will largely depend of what combination of performance aspects you want. There are three engine options (with a wide range of horsepower ratings), a seven-speed manual or automatic transmission, and rear-wheel drive or all-wheel drive.
If you want a powerful all-wheel-drive model, go with one of the Turbo models. If you want a manual transmission, go with the base Carrera. However, the 911 GTS is really the way to go, so long as you're not put off by its high prices. You'll get 80 more horsepower than the base Carrera along with a throatier sport exhaust system. The GTS's top speed is a staggering 193 mph.
Certified Pre-Owned Porsche 911 Warranty
Though it may cost a bit more, a certified pre-owned 911 may suit you better. Porsche's certified pre-owned program provides decent coverage and benefits, but other luxury brands offer more.  For its certified pre-owned vehicles, Porsche extends the original new-car warranty to six years or 100,000 miles. If the CPO vehicle is past its original new-car warranty term (four-years/50,000-miles), Porsche will cover the CPO vehicle for two years or 50,000 miles – though Porsche places total mileage limits on this warranty. Each CPO Porsche must pass a 111-point inspection. Additional benefits like towing and roadside assistance may be available, so read the Porsche warranty page carefully.
How Safe Is the 911?
Like most luxury or sports cars, the 2017 911 did not undergo any crash testing. The 2017 Porsche 911 comes standard with a rearview camera, along with front and rear parking sensors. Available driver assistance features include adaptive cruise control, forward collision warning, automatic emergency braking, blind spot monitoring, and a speed limit indicator.
2017 Porsche 911 Versus the Competition
Which Is Better: 2017 Porsche 911 or 2017 Porsche Cayman?
The 911 is the flagship car of the Porsche brand, but don't sleep on its little brothers: the 2017 Porsche Cayman or the drop-top 2017 Boxster. Both the Cayman and the Boxster were redesigned for 2017. They offer a much more straightforward lineup than the 911; there are two turbocharged four-cylinder engine options, with outputs of 300 or 350 horsepower. The Cayman and Boxster both have excellent overall performance, thanks to world-class handling and lineup of powerful engines. The Cayman and Boxster borrow their steering assembly from the 911, and the mid-engine layout of the smaller Porsches allows for near-perfect weight distribution. However, the Cayman and Boxster only have two seats, while the 911 has four in most trims. All of these Porsches are fantastic sports cars. That said, the Cayman and Boxster have much lower average prices and lower ownership costs. If you want (and can afford) the 911's prestige and amazing athleticism, go for it. Otherwise, the Cayman and Boxster are great choices.  
Which Is Better: 2017 Porsche 911 or 2017 Mercedes-Benz SL?
The 2017 Mercedes-Benz SL is a two-seat roadster that's more of a luxury cruiser than an aggressive corner-carver. However, jump in one of the AMG models – with either a 577-horsepower twin-turbocharged V8 or a 621-horsepower twin-turbo V12 – and you could give the 911 a run for its money off the line. The SL has balanced handling and a comfortable ride befitting of its posh image. It also boasts an upscale interior and more cargo space than the 911. Be prepared to open your wallet (or another line of credit) for the SL; it has similarly high list prices, and it goes toe-to-toe with the 911 for exorbitant ownership costs. If your desires lean toward a plush tourer, go with the SL. For sportier performance, get the 911.
2017 911 Performance
How Does the 2017 Porsche 911 Drive?
The 2017 Porsche 911 is available with multiple engine choices: a standard twin-turbocharged 3.0-liter six-cylinder, a twin-turbocharged 3.8-liter six-cylinder, and a 4.0-liter six-cylinder. The Carrera and Targa 4 models make 370 horsepower, while Carrera S and Targa S models have a 420-horsepower version of the same engine. 911 Turbo models put out 540 horsepower with their 3.8-liter engine, and Turbo S models make 580 horsepower with the same engine. The GTS models produce 450 horsepower with a more potent 3.0-liter engine. The GT3 RS and R models put out 500 horsepower with the 4.0-liter engine.
The 911's acceleration is brisk and powerful, and the base engine will definitely satisfy. The slowest 2017 Porsche 911 accelerates from zero to 60 mph is 4.5 seconds (with the Targa 4).  Of course, the stronger available engines offer even quicker acceleration. The Turbo S is one of the fastest and most powerful rides around, with a zero-to-60 time of 2.8 seconds. The seven-speed manual gearbox and the seven-speed automatic transmissions feel engaging yet smooth, only adding to the 911's thrilling driving dynamics.
The 911 comes standard with Porsche Active Suspension Management, which adjusts the suspension based on current road conditions. Along with its agile handling and secure cornering, the 911 has incredibly responsive steering and powerful brakes. Both rear-wheel drive and all-wheel drive are available in the 911.
Does the 2017 Porsche 911 Get Good Gas Mileage?
The 2017 911 gets up to 22 mpg in the city and 30 mpg on the highway. That's for a Carrera model with the base engine and an automatic transmission. Fuel economy estimates drop as low as 18/26 mpg city/highway with the 911 Targa 4 GTS.
The standard turbocharged four-cylinder engine in the 2017 Porsche Cayman returns 22 mpg city and 29 mpg highway. The 2017 Mercedes-Benz SL is a little less efficient, at 20/28 mpg city/highway.
2017 911 Interior
How Many People Does the 2017 911 Seat?
Most 911 models seat four, but the 911 GT3 seats two. The standard four-way adjustable front sport seats offer good support, even on longer trips. There are two other types of sport seats available. The Sport Plus seats have better side bolstering, and the Sports bucket seats have glass and carbon-fiber shells. Although both of these offer more adjustability, they're not as supportive as the standard seats. Leather upholstery comes standard. Heated and ventilated front seats, Alcantara suede upholstery, and 18-way power-adjustable front seats are available. Though there's plenty of head- and legroom in the front seats, the rear seats are very tight.
2017 Porsche 911 Features
Standard features include dual-zone automatic climate control, Bluetooth, a USB port, and an eight-speaker sound system. The standard Porsche Communication Management infotainment system comes with a 7-inch touch screen, navigation, voice command recognition, Apple CarPlay, and a Wi-Fi hot spot. Available features include a sunroof, a 12-speaker Bose surround-sound system, a Burmester 12-speaker surround-sound system, proximity key entry, and push-button start.
The PCM infotainment system uses a mix of touch-screen controls and traditional knobs and buttons. It's easy to use, but you may need to give yourself some time to get accustomed to it. It has quick responses and crisp graphics, and it responds to smartphonelike gestures like swiping and pinching to zoom. The central location on the dashboard makes it easy to access for both the driver and front passenger.
2017 Porsche 911 Dimensions
Porsche 911 Cargo Space
The rear-engine 2017 Porsche 911 has 5.1 cubic feet of cargo space in its front trunk. All-wheel drive models have 4.4 cubic feet of space. Split-folding rear seats are standard.
2017 911 Length and Weight
The 911 is 14.8 feet long. The curb weight ranges from 3,116 pounds to 3,517 pounds.
Where Was the 2017 Porsche 911 Built?
Porsche built the 2017 911 in Germany.
Read the full 2017 Porsche 911 review on U.S. News & World Report for more details, photos, specs and prices.
More from U.S. News & World Report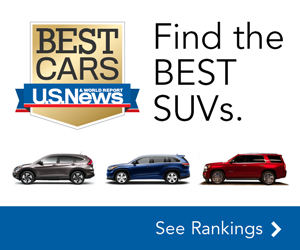 US News & World Report - Cars