2017 Volkswagen CC: What You Need to Know

US News & World Report - Cars
9/4/2018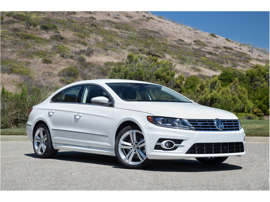 The 2017 Volkswagen CC is a decent car, but it fails to stand out in its class. It boasts competent performance and a nice interior, but it comes up a little short on rear-seat and cargo space. The CC also has below-average safety scores for the class, which contributes to its low ranking.
Is the 2017 Volkswagen CC a Good Used Car?
The Volkswagen CC is an OK used car. Its 200-horsepower engine and smooth ride make it a suitable daily driver. The CC also hits the mark for an upscale car, with its rich interior and high number of standard features.
However, this luxury midsize car doesn't offer a lot of cargo room, and the back seats are too cramped for taller passengers. Although the CC's average price is low compared to its luxury competitors, you should consider one of the many other choices available in the class.
Why You Can Trust Us
We've researched 60 Volkswagen CC reviews, as well as hard data points like reliability scores and cost of ownership estimates, to help you make the best car-buying decision possible.
U.S. News & World Report has been ranking cars since 2007, and our team has more than 75 years of automotive industry experience combined. While we're passionate about cars, we're even more committed to providing helpful consumer advice. To ensure our reviews remain impartial, we refuse expensive gifts and trips from car companies, and an outside team handles the advertising on our site.
How Much Is the 2017 Volkswagen CC?
Prices for the 2017 CC range from about $20,000 to about $28,000, and the average price is around $23,300. This data comes from about 50 listings for the 2017 CC on our site. Actual prices fluctuate depending on the vehicle's features, mileage, condition, and location.
How Much Does the 2017 Volkswagen CC Cost to Own?
The 2017 CC's predicted gas, insurance, repair, and maintenance costs are average compared to its rivals. You can expect to pay around $27,400 over five years for these expenses.
Is It Better to Buy a Used or New CC?
The 2017 model year was the last of the Volkswagen CC's production, so there are no new models to choose from. However, the automaker is replacing the CC with the all-new 2019 Volkswagen Arteon.
You may want to consider a new midsize car instead of a used 2017 CC. The fully redesigned 2018 Toyota Camry costs about the same as the VW, but it's a better value. It earns almost unanimous praise, and it has some of the best performance in the class with athletic handling, a peppy base engine, and an even more thrilling V6 option. The 2018 Camry comes with a ton of standard features, including lots of driver assistance technologies and a user-friendly infotainment system. Also, the Toyota's interior is much nicer than its price suggests.
See the Best New Car Lease Deals »
Which CC Year of the Volkswagen CC Is Best?
For its last model year, Volkswagen simplified the car's offerings. These included axing the available 280-horsepower V6 engine, manual transmission, and all-wheel drive. VW also slimmed the trim lineup from five models to two.
You're probably better off shopping for a 2016 CC instead of a 2017 model, since you'll have more powertrain options and trim choices. Older models will also likely save you more money. You could consider a 2014 CC or a 2015 CC, which are nearly identical to one another. But none of the models from those years include Apple CarPlay, Android Auto, adaptive cruise control, forward collision warning, or automatic emergency braking. Those features became standard for 2016.
How Reliable Is the 2017 Volkswagen CC?
J.D. Power gave the 2017 Volkswagen CC a predicted reliability rating of three out of five, which is about average.
Read more about CC reliability »
2017 Volkswagen CC Recalls
At the time of this writing, one open recall applies to the 2017 Volkswagen CC. Incorrect head restraints may have been installed, which could increase the risk of injury during a crash. Be sure a Volkswagen dealer has addressed this issue before buying a used 2017 CC.
See more information on Volkswagen CC safety recalls »
Which Used Volkswagen CC Model Is Right for Me?
The 2017 Volkswagen CC is available in two trim levels: Sport and R-Line Executive. Both models have a turbocharged 2.0-liter four-cylinder engine, a six-speed dual-clutch automatic transmission, and front-wheel drive.
There's little difference in features between the two models, but the added amenities of the R-Line Executive are enough to make it worth of consideration. These upgrades include leather seats and a sunroof, and the R-Line is the only way to get driver assistance features like adaptive cruise control, forward collision warning, automatic emergency braking, lane departure warning, and lane keep assist.
See 2017 Volkswagen CC trims and specs »
Certified Pre-Owned Volkswagen CC Warranty
Though it may cost a bit more, a certified pre-owned CC may suit you better. Among nonluxury brands, Volkswagen's CPO program is midrange for the coverage and benefits that it provides. Volkswagen CPO warranties vary depending on model. See your VW dealer for information. CPO vehicles must pass a 100-plus point inspection. Additional benefits like towing and roadside assistance may be available, so read the Volkswagen warranty page carefully.
How Safe Is the CC?
The 2017 Volkswagen CC has relatively low safety scores for its class. The National Highway Traffic Safety Administration gave the CC four out of five stars in the rollover test. The Insurance Institute for Highway Safety testing gave the CC the top score of Good in four crash tests. However, it also received the second-lowest rating of Marginal in the driver's side small overlap front crash test.
A rearview camera is the only standard driver assistance feature in the 2017 CC. Available features include adaptive cruise control, forward collision warning, automatic emergency braking, lane departure warning, and lane keep assist.
2017 Volkswagen CC Versus the Competition
Which Is Better: 2017 Volkswagen CC or 2017 Acura TLX?
The 2017 Acura TLX ranks higher than the CC. While the Acura has a below-average predicted reliability rating, it earned much better safety scores than the CC. Performance is fairly similar between these two luxury midsize cars, and each has stable handling and a comfortable ride. The TLX has a standard four-cylinder engine that delivers comparable power to the CC, but you can also opt for a more powerful V6 or all-wheel drive in the TLX. Both cars are a little short on rear headroom, but they have comfortable front seats. The Acura's infotainment system isn't as user-friendly as the CC's, and it lacks connectivity features like Android Auto and Apple CarPlay that are included in the Volkswagen. Factoring in cost, there's little reason to go with the TLX. The Acura has higher maintenance costs than the VW, and its list prices are several thousand dollars higher.
Which Is Better: 2017 Volkswagen CC or 2017 Volkswagen Passat?
The 2017 Volkswagen Passat is a midsize sedan worth considering over the CC. Its average list prices are about $5,000 or $6,000 less than those of the CC, and the Passat saves you more than $2,000 in estimated five-year operating costs. However, the Passat's lower trims come with features like cloth upholstery and an infotainment system with a smaller display, which also lacks Android Auto and Apple CarPlay. Interestingly, though, the Passat comes standard with forward collision warning and automatic emergency braking. The Passat is available with either a 170-horsepower four-cylinder engine or a 280-horsepower V6. The handling capabilities are about the same between these two VWs. Inside, you'll get more passenger space and a lot more cargo room in the Passat, which make it a better pick as a family car. For what you might spend, you're better off going with an upper trim V6 Passat instead of the CC.
Compare the CC, TLX, and Passat »
2017 CC Performance
How Does the 2017 Volkswagen CC Drive?
The 2017 Volkswagen CC is only available with one engine: a turbocharged 2.0-liter four-cylinder that produces 200 horsepower. This power output is among the lowest in the class, but the engine is more impressive in action than on paper. The CC delivers brisk and smooth acceleration off the line. When you're cruising at highway speeds, the inline-4 engine also has suitable power for overtaking other cars. A six-speed dual-clutch automatic transmission comes standard.  
The CC's driving dynamics are generally pleasing. Its handling is somewhat sporty, with a ride that's on the firmer side. However, the steering is still not as precise or engaging as performance-focused rivals. The ride is comfortable and perfectly suited to daily driving, as it stays calm and collected over bumps in the road.
Does the 2017 Volkswagen CC Get Good Gas Mileage?
The 2017 CC gets 22 mpg in the city and 31 mpg on the highway. Those numbers are low compared to rivals with their base four-cylinder engines.
Read more about CC performance »
2017 CC Interior
How Many People Does the 2017 CC Seat?
The 2017 Volkswagen CC seats five. Leatherette upholstery comes standard, along with heated and 12-way power-adjustable front seats. Leather upholstery is available. The front seats provide plenty of support for long drives and are comfortable overall. It's also easy for the driver and passenger to find a relaxing position. There's plenty of legroom in the back, but headroom is limited by the CC's sloping roofline, which also negatively impacts rearward visibility.
How Many Car Seats Fit in the 2017 Volkswagen CC?
The Volkswagen CC has two complete LATCH child-seat connections in its second row. The Insurance Institute for Highway Safety gave the car's LATCH system the second-lowest rating of Marginal for ease of use. The lower anchors are located deep in the seat cushions, and it can be difficult to attach the seat straps to the anchors. However, there's enough room to maneuver your hands around the anchors.
2017 Volkswagen CC Features
Standard features in the 2017 CC include dual-zone automatic climate control, an eight-speaker sound system, satellite radio, HD Radio, Bluetooth, a USB port, navigation, proximity key entry, push-button start, a rearview camera, and an infotainment system with a 6.3-inch touch-screen display, Android Auto, and Apple CarPlay. A panoramic sunroof is available.
The CC's touch screen has sharp graphics and responds quickly to inputs. Physical control knobs and dials for adjusting common functions are clearly labeled and easy to reach.
2017 Volkswagen CC Dimensions
Volkswagen CC Cargo Space
Trunk space in the CC is below average for the class, at 13.2 cubic feet. While the actual trunk opening is fairly narrow, the load-in height is low, which makes it easier to fit in heavy items. You can also fold down the rear seat to create a long opening, and doing so results in an almost entirely flat surface.
2017 CC Length and Weight
The 2017 Volkswagen CC is 15.8 feet long. It has a curb weight of 3,369 pounds.
Where Was the 2017 Volkswagen CC Built?
Volkswagen built the 2017 CC in Germany.
Read the full 2017 Volkswagen CC review on U.S. News & World Report for more details, photos, specs and prices.
More from U.S. News & World Report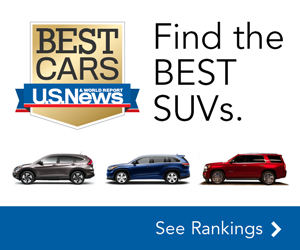 US News & World Report - Cars