2018 Audi R8 – Audio and Infotainment

Car and Driver
8/16/2018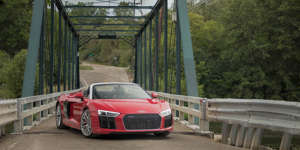 Audio and Infotainment Rating:

An uncommon infotainment arrangement is the R8's most exotic interior feature, and its customizable digital gauge display provides a driver-centric feeling inside the cabin.
What's New for 2018?
Research the Audi R8 on MSN Autos | Find an Audi R8 near you
The new rear-wheel-drive R8 RWS model brings a lower starting price to the R8 lineup but also offers less standard content. For example, the R8 RWS does away with the formerly standard Bang & Olufsen 13-speaker audio system. However, Audi now provides a smartphone interface across the R8 range, which provides users with the ability to control their phone using the MMI infotainment system's rotary control knob as well as voice commands. Elsewhere, there are no other changes to the R8's infotainment or audio systems.
Infotainment Features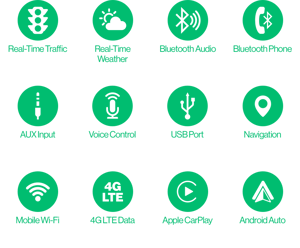 We measure the electrical current that each USB port provides. All USB ports found in a vehicle provide 5.0 volts, per the USB standard. Current, measured in amps, varies and dictates the charge times of devices. The higher the amps, the quicker a device's charge time. Not all USB devices are created equal. Most modern smartphones can charge at 2.0 amps, while slow or stagnant charging can result from using current at 1.0 amp or lower when the device is in use.
Infotainment Performance
Test Results: USB Performance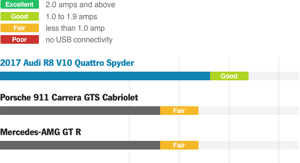 Not much has changed for the Audi R8's infotainment system for 2018. For details about the audio and infotainment system of the 2017 Audi R8, see our in-depth review.

Continue Reading:
• 2018 Audi R8 Overview
• Engine and Transmission
• Fuel Economy and Driving Range
• Performance and Driving Impressions
• Interior and Passenger Space
• Audio and Infotainment
• Cargo Space and Storage
• Exterior Design and Dimensions
• Safety and Driver Assistance
• Warranty and Maintenance Coverage
• Video Overview: Interior, Infotainment, Cargo Space