2018 Chevrolet Silverado 1500: What You Need to Know

US News & World Report - Cars
8/29/2017
The 2018 Chevrolet Silverado finishes in the bottom half of our full-size pickup truck rankings, but that's a bit misleading. The class is tightly grouped, and this Chevrolet is proficient in all the areas that a full-size truck should be.
The 2018 Chevrolet Silverado 1500 is ranked:
Is the Chevrolet Silverado a Good Truck?
The Chevrolet Silverado is a good truck with powerful engines and high towing and hauling capacities. It provides capable handling and off-roading abilities. The cabin looks and feels upscale, and both rows of seats are comfortable and supportive. There are many available tech features, including several driver assistance options. The Silverado's lower spot in our rankings isn't due to any major weak spots; it's just that other trucks do some things better than this Chevy.
Should I Buy the Chevrolet Silverado?
The Chevrolet Silverado is a great truck, but there are other full-size trucks that are worth considering, especially since some rivals also cost less than the Silverado.
The Ford F-150 and Ram 1500, for example, are both well-rounded vehicles that finish near the top of our full-size truck rankings – and they're less expensive than the Silverado. They are relatively close to the Chevrolet in terms of capability, and both have comfortable interiors with plenty of features.
We Did the Research for You: 30 Reviews Analyzed
Spending all your free time researching cars is a major bummer, so we've helped by doing it for you. We combine the opinions of professional test drivers with objective data such as reliability and safety ratings. For our analysis of the 2018 Chevrolet Silverado, we looked at 30 professional reviews.
The 2018 Chevrolet Silverado is part of a generation that began with the 2014 model year. There have been few major changes since. As a result, this review uses applicable research and data from the 2014 through 2018 model years.
Why You Can Trust Us
U.S. News & World Report has been publishing unbiased car reviews for a decade, and our Best Cars team has over 75 years of combined experience in the automotive industry. To ensure objectivity, we don't accept expensive gifts or trips from automakers, and a third party handles all advertising on our site.
How Much Does the Chevrolet Silverado Cost?
The Chevrolet Silverado has a base price that's just over $28,000, which is about average among full-size trucks. Like many other trucks, however, the Silverado can get much more expensive if you opt for larger cabs, bigger engines, or higher trims. The highest trim, the High Country, has a starting price north of $50,000. That's a ton of money, but it's less than the highest trims of many rivals.
Check out our U.S. News Best Price Program for great savings at your local Chevrolet dealer. You can also find excellent manufacturer incentives on our Chevrolet deals page.
Chevrolet Silverado Versus the Competition
Which Is Better: Chevrolet Silverado 1500 or Ford F-150?
The Ford F-150 has one of the lowest starting prices in the class. It's one of the class leaders in towing, and its maximum payload is about 1,000 pounds more than the Chevy's. Like the Silverado, the F-150 has a base V6 engine and is available with more-powerful choices, including three twin-turbocharged V6s and a V8. The Ford's interior may be a shade less upscale than the Silverado's (though probably not in higher trims), but it has spacious, comfortable seats and plenty of tech features. The Ford F-150 and Chevrolet Silverado are close in terms of quality, though the Ford has the slight edge and costs slightly less, making it the better buy.
Which Is Better: Chevrolet Silverado 1500 or Ram 1500?
The Ram 1500 has a turbodiesel powertrain, which is the most fuel-efficient engine in the class. It's also an engine option you can't get with the Silverado. The Ram offers V6 and V8 gas engines as well, and it provides one of the most comfortable rides in the class. It also costs less than its Chevrolet rival. The Ram offers less technology than the Chevy, particularly when it comes to driver assistance features. The Silverado also has higher towing and hauling capacities than the Ram. The Silverado is more capable, so it's the better work truck. The Ram may be a little more comfortable, though, and it costs a little less, so it's probably a better buy unless you really need the Chevy's extra capability.
Silverado Interior
How Many People Does the Silverado Seat?
The Silverado seats three in Regular Cab models and six in other cab styles. All cabs are available with front bucket seats that drop seating capacity by one. Both rows of seats have plenty of space and support (Crew Cab models especially so), and the front seats feel upscale when fully upgraded.
Silverado and Car Seats
Two-row Silverados have two full sets of LATCH car-seat connectors, but the system is a chore to use. The lower anchors are set too deep in the seat, and the tether anchors are hard to find and easily confused with other hardware.
Silverado Interior Quality
In any trim, the Silverado features a well-designed interior and a fair number of high-quality materials. In higher trims, the level of luxury is kicked up yet another notch.
Silverado Cargo Space
In addition to some useful in-cabin storage areas, the Silverado comes with three different bed lengths. The shortest bed is just over 5.5 feet, the middle bed is 6.5 feet, and the long bed is 8 feet. There are bed features as well, including a step built into each corner of the rear bumper and Chevy's EZ-Lift and Lower tailgate.
Note that each bed length is only available with certain cab styles.
Silverado Infotainment, Bluetooth, and Navigation
Standard features in the Silverado include a six-speaker audio system, a USB port, and the MyLink infotainment system with a 7-inch touch screen and Bluetooth. Available features include a sunroof, wireless device charging, satellite radio, a seven-speaker Bose audio system, a rear-seat entertainment system, an upgraded MyLink infotainment system with an 8-inch touch screen, Android Auto, Apple CarPlay, and OnStar with 4G LTE and a built-in Wi-Fi hot spot.
The Silverado gets a leg up on some competitors by offering Apple CarPlay, Android Auto, and a Wi-Fi hot spot. These features are becoming more common in many makes and models, but they're still not universally available. A responsive touch screen and physical buttons control the user-friendly MyLink infotainment system, which also has an intuitive interface.
For more information, read What Is Apple CarPlay? and What Is Android Auto? Then, see the Best Cars With Apple CarPlay and Best Cars With Android Auto.
Silverado Performance
Silverado Engine: V6 or V8? Depends on Your Needs
The Silverado comes standard with a V6 engine that puts out 285 horsepower and 305 pound-feet of torque. Two V8s are available. The smaller one produces 355 horsepower and 383 pound-feet of torque, while the larger one puts out 420 horsepower and 460 pound-feet of torque.
If you're not going to do a lot of towing and hauling, the V6 will suit you fine, as it has plenty of power for normal driving situations. The V8s are better choices for pulling trailers and the like, and the right one to choose depends on what you need to tow.
Silverado Gas Mileage: Pretty Good for a Full-Size Truck
The base engine is the most fuel-efficient, earning 18 mpg in the city and 24 mpg on the highway. The largest V8's numbers are the worst, at 15 mpg in the city and 21 mpg on the highway. On an annual basis, the Silverado will cost you about as much in gas money as the Ram 1500, but it will cost you about $200 more than the Ford F-150.
Silverado Ride and Handling: Like Good Scotch, It Goes Down Smoothly
Some trucks jostle and jar you even over relatively smooth roads. Not this Chevy. Its ride is cushioned and composed even when the pavement isn't perfect. But the Silverado is plenty capable too. It provides responsive steering and poised handling on winding roads, and it's fairly maneuverable in confined spaces, such as a parking garage.
Silverado Off-Road Performance
The Silverado is available with four-wheel drive, which is useful for more than just messy road conditions. It's not a cheap upgrade – it costs at least $3,000 (upgrade prices vary with trim) – but it does turn this Chevy into a capable off-roader. There's also the Z71 off-road package, which adds features like a heavy-duty suspension, a locking differential, and hill descent control.
Silverado Towing Capacity
Trucks are expected to be capable towing and hauling vehicles, and the Silverado delivers. It has a maximum towing capacity of 12,500 pounds and a maximum payload of 2,250 pounds. Both ratings are among the class leaders. It also moves with ease even while weighed down, especially when equipped with one of the V8 engines. Make sure to upgrade to the eight-speed transmission if you'll be towing frequently; its gear spacing is more suitable for towing than the standard six-speed transmission's.
Silverado Reliability
Is the Chevrolet Silverado Reliable?
The 2018 Chevrolet Silverado is part of a generation that consistently earns above-average predicted reliability ratings (3.5 out of five or better) from J.D. Power and Associates. A rating of three is average for all vehicles, while 3.5 is about average for a full-size pickup truck.
Chevrolet Silverado Warranty
Chevrolet backs the Silverado 1500 with a three-year/36,000-mile basic warranty and a five-year/60,000-mile powertrain warranty. Class rivals like the Ford F-150 and Ram 1500 have similar warranties.
Silverado Safety
Silverado Crash Test Results
The 2018 Silverado earned a five-star overall crash test rating from the National Highway Traffic Safety Administration. It has not been crash tested yet by the Insurance Institute for Highway Safety.
Silverado Safety Features
A Teen Driver system, which allows you to program speed and volume limits for the truck, and a rearview camera come standard in the Silverado. Available driver assistance features include front and rear parking sensors, lane keep assist, forward collision warning, automatic forward braking, and a safety alert seat.
Which Chevrolet Silverado Model Is Right for Me?
Buying a Silverado involves making several decisions. You need to choose between three cabs, three bed lengths, and three engines. Once you've made all of those decisions, all that's left is to choose between the Silverado's more than half a dozen trims.
There are too many combinations to cover here, but we discuss the three cab styles and two of the most popular trims below. Once you've selected a trim, you can also choose from any of several available features and option packages.
Choosing the right trim depends on your needs. If you're only using the truck for work, then the base Work Truck trim is a great choice because it's capable and you won't waste money on unnecessary features. The High Country trim is a great choice for people who want the most upscale truck in the lineup. Most buyers should opt for one of the middle trims (LS, LT, and LTZ), which offer different balances between affordability and feature availability. The LT and LTZ are also available in Z71 editions, which are more capable off-road trucks.
Chevrolet Silverado 1500 Regular Cab
The Silverado 1500 Regular Cab is the only Silverado without a back seat, and it has a starting price of $28,085. The standard Regular Cab comes with a 6.5-foot bed, but you can also get an 8-foot bed for a few hundred dollars more. Four-wheel drive will cost you nearly $4,000 more, and upgrading from the base V6 engine to the 5.3-liter V8 costs about $1,200. The Silverado 1500 Regular Cab is available in the base Work Truck (WT), LS, and LT trims.
Chevrolet Silverado 1500 Double Cab
Silverado 1500 Double Cab models start at $32,110. These models are the lowest to have a rear seat, and they have a maximum seating capacity of six. Double Cab models are only available with the 6.5-foot bed. All three engines are available with Double Cab trims, so if you want a V8, but the 5.3-liter isn't big enough, you can get the 6.2-liter V8. It'll cost you about $2,700 though, and it's only available in the LTZ trim. All trims except the High Country are available with the Double Cab.
Chevrolet Silverado 1500 Crew Cab
Silverado 1500 Crew Cab models start at $34,785. Crew Cab models also have a rear seat, but it's more spacious than in Double Cab models. A 5-foot-8-inch bed is standard in Crew Cab models. You can get a 6.5-foot bed for about $1,400 more. You can't get the V6 engine in Crew Cab models. The larger V8 is only available in the upper LTZ and High Country trims.
Chevrolet Silverado 1500 WT
The Silverado 1500 WT is the base trim, and WT is short for Work Truck. And that's exactly what it's best suited for, as it has few features. Beyond the standard features, you can add a locking rear differential for $790, satellite radio for $195, and the WT/LT Convenience package ($975), which includes power windows, keyless entry, and a remote locking tailgate.
Chevrolet Silverado 1500 High Country
The Silverado 1500 High Country is the top trim in this Chevy's lineup. It's only offered with the Crew Cab, and it has a starting price of $51,800. That's with the 5-foot-8-inch bed. The 6-foot-6-inch bed costs about $300 more. This is the best-equipped truck in the lineup and comes standard with leather upholstery, heated and ventilated front bucket seats, a heated steering wheel, the upgraded MyLink infotainment system, and wireless device charging. The High Country Deluxe package ($7,730) adds the larger V8 engine, active noise cancellation, and a sunroof. You can also add a rear-seat entertainment system for $1,620.
Check out our U.S. News Best Price Program for great savings at your local Chevrolet dealer. You can also find excellent manufacturer incentives on our Chevrolet deals page.
The Final Call
The 2018 Chevrolet Silverado has several powerful engine options, excellent towing capability, and an upscale interior. It also has a long features list. However, it ranks in the lower half of our rankings because there are other trucks with just as many positives, and some of them cost a little less. But if you like this Chevy, it's definitely worth buying.
Don't just take our word for it. Check out comments from some of the reviews that drive our rankings and analysis.
Read the full 2018 Chevrolet Silverado 1500 reviewon U.S. News & World Report for more details, photos, specs and prices.
More from U.S. News & World Report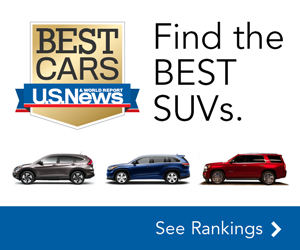 US News & World Report - Cars