2018 Lexus RX – Audio and Infotainment

Car and Driver
8/9/2018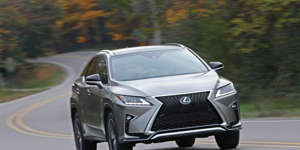 Audio and Infotainment Rating:

The RX lacks many of the automotive world's most modern and sought-after features. Its infotainment screen is controlled by a touch-sensitive pad that is aggravating to use, and the system's response times are painfully slow.
What's New for 2018?
Research the Lexus RX on MSN Autos | Find a Lexus RX near you
Lexus has changed nothing in the RX's infotainment system for 2018, and we expect that our results shown here would mirror those of the vehicles we tested for 2017.
Infotainment Features

© Car and Driver Safety and Driver Assistance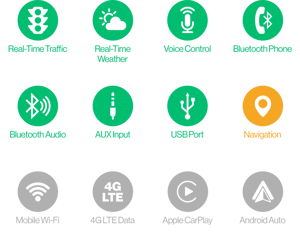 © Car and Driver Audio and Infotainment
Since none of the RX's infotainment features have changed for 2018, read our in-depth review of the 2017 Lexus RX for more details.

Continue Reading:
• 2018 Lexus RX – Overview
• Engine and Transmission
• Fuel Economy and Driving Range
• Interior and Passenger Space
• Performance and Driving Impressions
• Audio and Infotainment
• Cargo Space and Storage
• Exterior Design and Dimensions
• Safety and Driver Assistance
• Warranty and Maintenance Coverage
• Video Overview: Interior, Infotainment, Cargo Space