2018 Lexus RX – Fuel Economy and Driving Range

Car and Driver
8/9/2018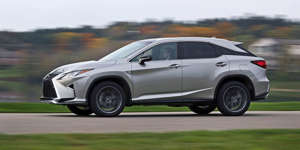 Fuel Economy and Driving Range Rating:

Fuel efficiency is where the RX shines, and not just because it's offered with an optional hybrid powertrain. The nonhybrid RX350 doesn't look all that efficient on paper. In the real world, however, both the RX350 and the RX450h outperformed their EPA ratings and posted the best highway test numbers of the competitors reviewed here.
What's New for 2018?
Research the Lexus RX on MSN Autos | Find a Lexus RX near you
The RX350 and RX450h see no changes to their EPA fuel-economy ratings for 2018, but the new L models both lose some ground to their two-row variants in these measurements.
Fuel Economy Ratings Compared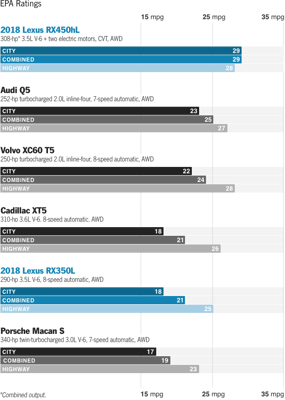 Fuel Economy Ratings Compared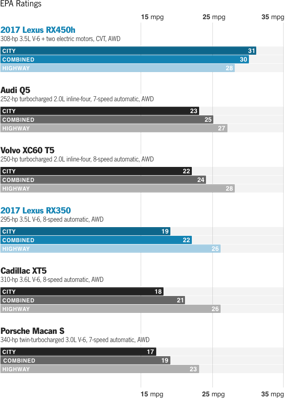 We've devised our own fuel-economy test in an attempt to replicate how most people drive on the highway. Our procedure entails a 200-mile out-and-back loop on Michigan's I-94 highway. We maintain a GPS-verified 75 mph and use the cruise control as much as possible to mimic the way many drivers behave during long trips.
Test Results: Highway Fuel Economy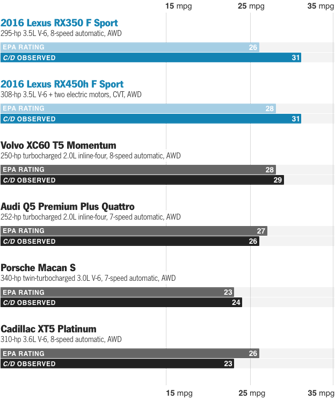 Test Results: Highway Range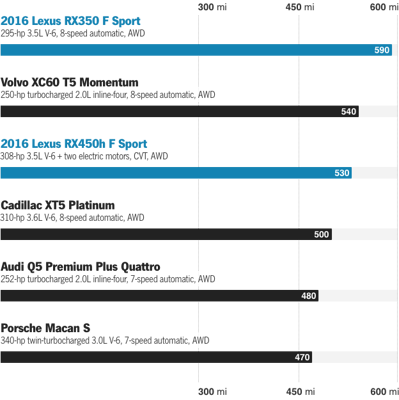 The rest of the RX lineup's fuel economy ratings are unchanged for 2018. For more information, you can read our in-depth review of the 2017 Lexus RX.

Continue Reading:
• 2018 Lexus RX – Overview
• Engine and Transmission
• Fuel Economy and Driving Range
• Interior and Passenger Space
• Performance and Driving Impressions
• Audio and Infotainment
• Cargo Space and Storage
• Exterior Design and Dimensions
• Safety and Driver Assistance
• Warranty and Maintenance Coverage
• Video Overview: Interior, Infotainment, Cargo Space