2019 FIAT 500L: What You Need to Know

US News & World Report - Cars
11/28/2018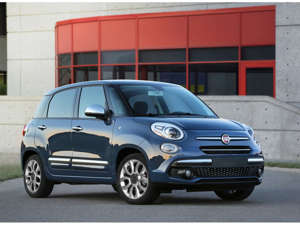 The 2019 Fiat 500L offers few rewards compared with its competitors, and it ranks near the bottom of the wagon class. A lazy engine, poor fuel economy, few safety features, and mediocre comfort are among its shortcomings.
The 2019 FIAT 500L is ranked:
Is the Fiat 500L a Good Wagon?
The Fiat 500L is an OK car, but "OK" isn't enough to stand out among the crowd of high-quality wagons and hatchbacks. The 500L's cargo hold is massive when you lay all the seats down (and respectable when the back seat is in use), it comes with one of the best infotainment systems around, and it tends to cost less than most other wagons. As appealing as these traits are, they do little to compensate for the 500L's faults: Its engine takes its time to get up to speed, it gets terrible gas mileage, handling is middling at best, and the seats aren't very cushy.
Should I Buy the Fiat 500L?
You probably should not buy a 500L. Several similar vehicles are available, and most are better than this Fiat. Wagon shoppers will find much more to love in the Volkswagen Golf SportWagen, which costs about the same as a 500L. The Honda Fit makes a better family car than the 500L. It has an enormous back seat for a subcompact car, does well in crash tests, and has an impressive list of available safety features. Fiat enthusiasts will be better served by the fun-to-drive 500 hatchback or the 500X SUV, which blends utility with whimsical, upscale styling.
Should I Buy a New or Used Fiat 500L?
If you are going to buy a 500L, it's best to buy used, as the new 500L is almost identical to its predecessors. The 500L was launched for the 2014 model year. No major changes have been made since, though there are a few updates to be aware of. If you want a manual transmission, look for a 2014 to 2016 model. From 2017 on, the 500L only came with an automatic. Tech fans will want to seek out a 2018 model, which was the first 500L model to offer Apple CarPlay and Android Auto.
To research some other models in this generation, read our reviews of the 2016, 2017, and 2018 Fiat 500L. If you decide an older model is right for you, you can review our Used Car Deals page to learn about savings and discounts on used vehicles.
We Did the Research for You: 34 Reviews Analyzed
Our Fiat 500L review includes far more than just one person's opinion. We collected professional evaluations from more than 30 sources and combined them with concrete data like fuel economy estimates, safety features, and performance specs to help you make an informed buying decision.
Why You Can Trust Us
The Best Cars team – a division of U.S. News & World Report – has been reviewing cars, trucks, and SUVs since 2007. With more than 75 years of combined automotive experience, our editors, writers, and analysts rank a wide variety of new and used cars and issue three annual awards: Best Cars for the Money, Best Cars for Families, and Best Vehicle Brands. To keep our recommendations unbiased, we decline expensive gifts from carmakers, and a third party handles our advertising.
How Much Does the Fiat 500L Cost?
Retail prices for the 2019 Fiat 500L start at around $21,500 and reach as high as about $24,000. That's a good bargain if you're cross-shopping other wagons, but it's a bit pricey compared to most hatchbacks.
Check out our U.S. News Best Price Program for great savings at your local Fiat dealer.
Fiat 500L Versus the Competition
Which Is Better: Fiat 500L or Fiat 500X?
The 2-row 500X is Fiat's subcompact SUV. It offers three key advantages over the 500L: It's less expensive, it's available with all-wheel drive, and it has a much higher safety rating. Overall, the 500X is the better vehicle between the two, although it doesn't have as much space in the back seat or cargo area as the 500L.
Which Is Better: Fiat 500L or Kia Soul?
The Kia Soul is a better car than the 500L in almost every way. It provides a smooth, comfortable ride, and if you want more power than the base engine provides, two livelier engines are available. Kia also offers more options than Fiat, and you can upgrade its interior with treats such as ventilated front seats, heated rear seats, and a suite of advanced safety features. None of these are available in the 500L.
500L Interior
How Many People Does the 500L Seat?
The 500L has five seats and lots of room in both rows. The rear seats are especially spacious, with a flat floor and more legroom than most small cars. It isn't very cushy inside, however. Common complaints touch on overly firm cushions and an awkward driving position. The oversized windows add lots of light, and some reviewers say they provide good visibility. Others, however, think the roof pillars restrict visibility.
500L and Car Seats
For securing child safety seats, the 500L comes with the standard set of LATCH connectors: two sets of lower anchors on the rear outboard seats and three tether anchors.
500L Interior Quality
The 500L is spacious inside and feels particularly bright and airy when outfitted with the available dual-pane panoramic sunroof. The cabin gets mixed reviews. A few critics say the interior is attractive. Most, though, say the quality of materials is substandard for this price point.
500L Cargo Space
The 500L has 22.4 cubic feet of cargo space behind the seats. That's more space than you'll get in a Fiat 500X or Mini Countryman, and it's almost as large as the Kia Soul and Ford C-Max Hybrid's cargo areas. Its maximum cargo space – 68 cubic feet with the back seats folded – is bigger than what you'll find in most hatchbacks and wagons.
500L Infotainment, Bluetooth, and Navigation
The 500L comes with one of the more user-friendly infotainment systems around. Like the Uconnect interface found in sibling Dodge and Chrysler vehicles, the 500L's system is easy to learn and use, and it has a customizable menu bar. It also comes nicely equipped with a 7-inch touch-screen display, Apple CarPlay, and Android Auto among the standard features.
500L Performance
500L Engine: A Day Late
Powering the 500L is a 1.4-liter four-cylinder engine and a six-speed automatic transmission. Even though this 160-horsepower engine is turbocharged, it doesn't accelerate briskly from a stop. The 500L does feel peppier once you are up to speed – as long as the car isn't packed full of people.
500L Gas Mileage: And a Dollar Short
Given its laid-back nature, the 500L's fuel economy rating is shockingly low. It gets 22 mpg in the city and 30 mpg on the highway. That's lower than almost every wagon and hatchback in our rankings.
500L Ride and Handling: Mostly Uncivilized
Depending on your driving preferences, handling for the front-wheel-drive 500L falls somewhere between comfortable/easy to drive and skittish/overly stiff. No matter where you fall on the spectrum, you won't find much excitement with this little car.
500L Dimensions and Weight
Most 500L models are 13.9 feet long, though 500L Trekking editions extend to 14 feet. Curb weight is estimated at 3,254 pounds.
500L Reliability
Is the Fiat 500L Reliable?
No predicted reliability rating is available yet for the 2019 500L.
Fiat 500L Warranty
The 2019 500L comes with a four-year/50,000-mile limited warranty.
500L Safety
500L Crash Test Results
The Insurance Institute for Highway Safety has not yet crash tested the 2019 Fiat 500L, but the nearly identical 2018 model received mixed crash test scores. The 500L earned top scores of Good in four IIHS tests. In the driver-side small overlap front test, however, the 500L received the lowest rating of Poor.
500L Safety Features
The 500L has a standard rearview camera and available rear parking sensors. It's missing numerous advanced safety features – such as adaptive cruise control and blind spot monitoring – that are commonly available in rival wagons.
Which Fiat 500L Model Is Right for Me?
Every 2019 500L comes with the same basic setup: a 160-horsepower four-cylinder engine, a six-speed automatic transmission, and front-wheel drive. The three trim levels – Pop, Trekking, and Lounge – add swankier amenities the higher you climb but don't alter performance.
Because of the way prices are structured for the 500L, you'll get the best value by skipping the midlevel Trekking model in favor of one of the others. The entry-level 500L Pop is ideal for those on a budget. It comes equipped with an appealing infotainment system and some nice interior touches. If you plan to upgrade to a higher trim level, you may as well go all the way to the range-topping 500L Lounge, which only costs $570 more than the Trekking trim.
Standard features in the Fiat 500L Pop ($21,495) include a leather-wrapped shift knob and steering wheel, air conditioning, cloth seats, and a rearview camera. The base Uconnect infotainment system comes with a 7-inch touch screen, Apple CarPlay, Android Auto, Bluetooth, a USB port, and a six-speaker audio system.
Navigation, satellite radio, and a BeatsAudio premium sound system are among the tech upgrades on the Trekking trim level. With prices starting at $23,325, this rugged-themed edition also features leather-trimmed seats, heated front seats, and ambient LED lighting.
Fiat adds dual-zone automatic climate control and rear parking sensors to the 500L Lounge. Prices start at $23,895.
Check out our U.S. News Best Price Program for great savings at your local Fiat dealer.
The Final Call
The 2019 Fiat 500L is not without merits. It gets gold stars for its infotainment system (one of the more user-friendly units around) and its generous cargo hold (particularly when the rear seats are folded). These perks aren't quite enough to overcome the 500L's shortcomings, however, which include mediocre performance and so-so cabin materials. Additionally, it has mixed crash test scores and a lack of advanced safety features. All in all, better vehicles are out there for about the same price.
Don't just take our word for it. Check out comments from some of the reviews that drive our rankings and analysis.
Read the full 2019 FIAT 500L review on U.S. News & World Report for more details, photos, specs and prices.
More from U.S. News & World Report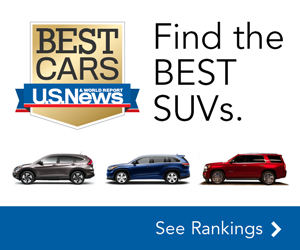 US News & World Report - Cars