2019 Honda Insight – Interior and Passenger Space

Car and Driver
9/7/2018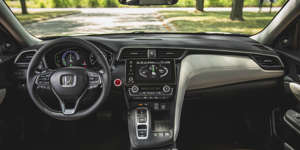 Interior and Passenger Space Rating:

Well built, spacious, and mostly easy to use, the Insight's interior is a nice place to spend time. It feels a bit more upscale than the closely related Civic, and it measures up well to other hybrid competitors.
Research the Honda Insight on MSN Autos | Find a Honda Insight near you
Interior Space Comparisons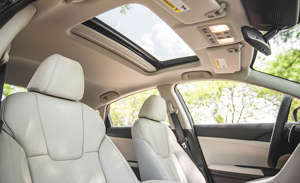 You sit low in the Insight's front seats, but there's plenty of space to stretch out. Adjustable lumbar support is missing from the driver's seat, however, which is disappointing. The rear seats have plenty of room for two adults.
Front-Seat Passenger Space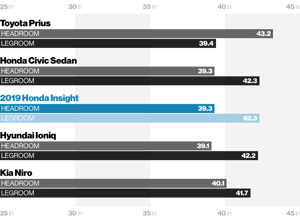 Back-Seat Passenger Space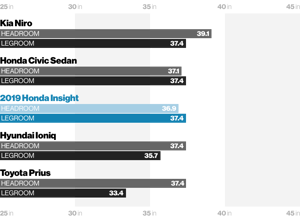 Interior Features
The Insight's interior features and finishes occupy a well-judged middle ground between bargain basement and premium. The dashboard incorporates some nice stitching but is otherwise about the same as the Civic's. A customizable digital gauge in the instrument panel can display a variety of information, from fuel-economy data to speed-limit info.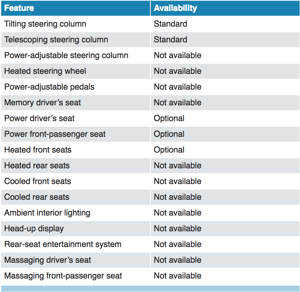 Continue Reading:

• 2019 Honda Insight - Overview and Pricing
• Engine and Transmission
• Fuel Economy and Driving Range
• Performance and Driving Impressions
• Interior and Passenger Space
• Cargo Space and Storage
• Audio and Infotainment
• Exterior Design and Dimensions
• Safety and Driver Assistance
• Warranty and Maintenance Coverage
• Video Overview: Interior, Infotainment, Cargo Space
Follow MSN Autos on Facebook and Twitter