2019 Lincoln MKC: What You Need to Know

US News & World Report - Cars
11/6/2019
In our luxury compact SUV rankings, the 2019 Lincoln MKC stands out as one of the best values thanks to its low base price and long list of standard features. It misses the mark with cargo space, rear-seat room, and performance, though, and places in the bottom half of the class.
Is the Lincoln MKC a Good SUV?
The Lincoln MKC is a solid SUV. It was also named a finalist for our 2019 Best Luxury Compact SUV for the Money award because of its combination of quality and value. It gets typical fuel economy for the class and provides a smooth ride. It has plenty of user-friendly tech features as well.
However, the MKC can't match its competition in some key areas, which keeps it from being a top contender in this class. For example, the MKC's engines are dependable but not overly energetic, and some rivals have more room for passengers and cargo. Other luxury compact SUVs also handle better than this Lincoln.
Should I Buy the Lincoln MKC?
The MKC presents an affordable way to step into a luxury SUV. For a relatively low base price, it provides an upscale atmosphere, a silky ride, and a fantastic set of tech features. That said, shoppers who can spend an extra $3,000 to $4,000 will find all this and more in several rivals. The Lexus NX, for example, is also a fantastic value, and it boasts a superb predicted reliability rating. The Acura RDX is one of the best SUVs in the class, blessing drivers with dynamic handling and pampering travelers with a high-class cabin.
Should I Buy a New or Used Lincoln MKC?
The 2019 MKC is part of a generation that began with the vehicle's debut for the 2015 model year. There aren't any notable changes for the 2019 model year aside from a refreshed front fascia, and the only real change for 2018 was to make a Wi-Fi hot spot standard. With so few changes, you can shop for a used MKC and get essentially the same vehicle for potentially thousands of dollars less.
If you're interested in a used model, be sure to visit our overviews of the 2017 Lincoln MKC and 2018 Lincoln MKC. Also, check out our Used Car Deals page to learn about savings and discounts on used vehicles.
We Did the Research for You: 30 Reviews Analyzed
Our car reviews include everything you need to know before heading to the dealership. We combine the opinions of the automotive press with quantifiable data like crash test results and reliability ratings to form a complete picture of every vehicle we rank.
Why You Can Trust Us
U.S. News Best Cars has been ranking vehicles since 2007, and our team has more than 75 years of combined experience in the automotive industry. Our car reviews are objective. To keep them that way, our editorial staff doesn't accept expensive gifts or trips from automakers, and a third party handles all the advertising on our site.
How Much Does the Lincoln MKC Cost?
With a starting price of around $33,000, a new Lincoln MKC is one of the least expensive vehicles in the class. Many rival crossovers start in the mid-to-high $30,000s, and some approach $50,000. That's more than the starting price for the highest MKC trim, the Black Label, which starts around $46,000. There are two other MKC trims: the Select and the Reserve. They start around $36,000 and $40,000, respectively.
Check out our U.S. News Best Price Program for great savings at your local Lincoln dealer.
Lincoln MKC Versus the Competition
Which Is Better: Lincoln MKC or Lexus NX?
The Lexus NX feels quicker than the MKC, even though its turbocharged engine puts out less horsepower than the Lincoln's. In fact, the NX delivers slightly better performance overall. It also provides plenty of room for passengers in both rows, and its cabin is more upscale than the MKC's. Finally, the Lexus earns a higher predicted reliability rating. The MKC costs about $3,000 less than its Lexus rival, but the NX is worth the extra money given its superior performance and better interior.
Which Is Better: Lincoln MKC or Lincoln Nautilus?
The Lincoln Nautilus – a luxury midsize SUV – is more or less the MKC's big brother, and it costs about $6,300 more. That extra money nets you significantly more cargo space but not much else. Though Nautilus has a little more passenger space than the MKC, both seat five people and have similar lists of standard and available features. If you don't need the extra space, save some cash and go with the smaller MKC.
Which Is Better: Lincoln MKC or Ford Escape?
If the Nautilus is like the MKC's big brother, then the Ford Escape is like the MKC's cousin. Ford owns Lincoln, and these two compact SUVs share a platform. However, there are some notable differences. The Escape offers two turbocharged engines that feel more energetic than the Lincoln's engines, and the Ford's engines don't noticeably suffer from turbo lag. The MKC comes with more standard features, but because the Escape has a much lower starting price, you can upgrade it significantly and still pay less than you would for an MKC. You'll get more value, along with improved performance, from the Escape. It's the better choice if you can live without the Lincoln badge.
MKC Interior
How Many People Does the MKC Seat?
The MKC seats five. The seats aren't as supportive or comfortable as rivals' seats, and neither row provides enough legroom for tall adults. In fact, the rear-seat space is somewhat limited even for average-height occupants.
MKC and Child Car Seats
There are two full sets of LATCH car-seat connectors in the MKC. The Insurance Institute for Highway Safety gave this system an ease-of-use rating of Marginal, which is the organization's second-lowest rating. The tether anchors can be easily confused with other hardware, and some of the lower anchors are set too deep in the seats.
MKC Interior Quality
The MKC's cabin looks good and remains quiet at highway speeds, but the presence of some downmarket materials keeps it from feeling as luxurious as other interiors in the class.
MKC Cargo Space
Behind the rear seats, the MKC provides a respectable 25-plus cubic feet of cargo room. That's enough space for all of your luggage for a weekend getaway or a cooler and some beach chairs.
Fold the rear seats down, and you'll get about 53 cubic feet of room. While many rivals offer more total space, the MKC still provides enough room to haul large outdoor gear or some pieces of furniture.
MKC Infotainment, Bluetooth, and Navigation
Standard features in the MKC include two USB ports, Bluetooth, a nine-speaker audio system, satellite radio, Lincoln's MyKey system, a Wi-Fi hot spot, and the SYNC 3 infotainment system with an 8-inch touch screen, Apple CarPlay, and Android Auto. Available features include a panoramic sunroof, navigation, and a 14-speaker THX premium audio system.
Technology is a strong point for this Lincoln. The touch screen features an intuitive interface, responds well to inputs, and has sharp graphics. There are also physical controls for some functions if you prefer to avoid the touch screen.
For more information, read What Is Apple CarPlay? and What Is Android Auto?
MKC Performance
MKC Engine: Try the Turbo-Four
You get to choose between two turbocharged four-cylinder engines in the MKC. The base engine puts out 240 horsepower, and the larger turbo-four puts out 285 horsepower. Despite the power difference, these engines feel about the same from behind the wheel, and neither feels as energetic as the engines of some rivals.
MKC Gas Mileage: Decent Ratings
The MKC gets typical fuel economy for the class with its base engine: 21 mpg in the city and 28 mpg on the highway. The larger engine's ratings are a few mpg worse. While class rivals like the Lexus NX and Mercedes-Benz GLC get similar mileage ratings, you'll spend less money each year on fuel in the MKC because it takes regular gasoline. In contrast, many rivals require premium fuel.
MKC Ride and Handling: Focus on Comfort
Buyers looking for a smooth-riding SUV will enjoy this Lincoln. You won't notice bumps in the road, but most agree that the cushioned ride comes at the cost of sportiness. The MKC feels less poised than many rivals, and it leans a lot around turns.
MKC Reliability
Is the Lincoln MKC Reliable?
J.D Power gives the 2019 MKC a predicted reliability rating of three out of five, which is about average.
Lincoln MKC Warranty
Lincoln covers the MKC with a four-year/50,000-mile bumper-to-bumper warranty and a six-year/70,000-mile powertrain warranty.
MKC Safety
MKC Crash Test Results
The 2019 Lincoln MKC earned a four-out-of-five-star overall rating from the National Highway Traffic Safety Administration. The Insurance Institute for Highway Safety gave it the highest rating of Good in two crash tests.
MKC Safety Features
The MKC comes standard with a rearview camera and rear parking sensors. Adaptive cruise control, forward collision warning, front parking sensors, lane keep assist, parallel park assist, and blind spot monitoring are available.
Which Lincoln MKC Model Is Right for Me?
There are four trims to choose from when buying an MKC. All feature a turbocharged 2.0-liter four-cylinder engine and front-wheel drive. All-wheel drive is optional in all trims for around $2,400. You can add the 2.3-liter turbo-four to all but the base trim for about $3,500.
The base trim – the Premiere – has a lower starting price than most rivals and offers a nice assortment of standard features, so it's a good choice for many buyers. If you're going to go above the base trim, then the MKC Reserve is a nice value as well. It's the lowest trim to offer many of the MKC's active safety features, and it still has a starting price of under $40,000.
The MKC Premiere is the base trim, and it has a starting price of around $33,000. It comes standard with leatherette upholstery, heated front seats, dual-zone automatic climate control, two USB ports, Bluetooth, a nine-speaker audio system, satellite radio, a proximity key, Lincoln's MyKey system, remote start, a rearview camera, rear parking sensors, and the SYNC 3 infotainment system with an 8-inch touch screen, a Wi-Fi hot spot, Apple CarPlay, and Android Auto.
The MKC Select starts at around $36,000. In addition to the Premiere's features, the Select comes with leather upholstery, a power-adjustable passenger seat, and a power-adjustable tilting-and-telescoping steering wheel. You can add a panoramic sunroof for $1,700 and a THX audio system for about $1,000. Two option packages are available as well.
The Climate package costs about $600 and adds heated rear seats and a heated steering wheel. For about $1,100, you can add the Select Plus package, which includes navigation and blind spot monitoring with rear cross traffic alert.
The MKC Reserve starts at around $40,000. It comes with a panoramic sunroof, ventilated front seats, a hands-free power liftgate, navigation, and blind spot monitoring. The Climate package is also available for the Reserve. The Technology package (about $2,300) is also available and includes adaptive cruise control, forward collision warning, front parking sensors, lane keep assist, and parallel park assist.
The MKC Black Label starts at around $46,000. It comes with several styling upgrades and a few interior updates, such as premium leather upholstery. The Black Label offers the same packages as the Reserve trim.
Check out our U.S. News Best Price Program for great savings at your local Lincoln dealer.
The Final Call
If you're in search of the least expensive way to drive a premium-grade crossover SUV, the 2019 MKC is a respectable choice. This Lincoln has some nice qualities in addition to its low price, but it ultimately falls short of class rivals in some key areas. While there are reasons to like the MKC, most people will be better off exploring other options.
Don't just take our word for it. Check out comments from some of the reviews that drive our rankings and analysis.
Read the full 2019 Lincoln MKC review on U.S. News & World Report for more details, photos, specs and prices.
More from U.S. News & World Report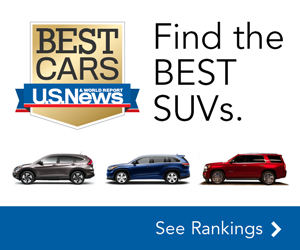 US News & World Report - Cars