2020 Chevrolet Corvette: What You Need to Know

US News & World Report - Cars
11/20/2019
The 2020 Chevrolet Corvette is an exhilarating sports car that transforms into a comfortable daily driver at the touch of a button. It boasts a high-tech and driver-focused cabin, and it has ample cargo space. The redesigned midengine Corvette ranks near the top of the luxury sports car class.
The 2020 Chevrolet Corvette is ranked:
Is the Chevrolet Corvette a Good Car?
Yes, the Corvette is a great sports car. The launch of the new generation for 2020 marks one of the most dramatic redesigns of the decade, with the engine moving from the front of the car to the middle, behind the cockpit. Add in chassis improvements, handling enhancements, and the use of lightweight materials, and this results in a nimble, balanced supercar. It also helps the C8 earn the title as the fastest-accelerating base Corvette ever made. Available body styles include a coupe and a hardtop convertible.
While other midengine two-seaters and exotic luxury sports cars are prohibitively expensive, the C8 Corvette is a supercar for the masses. It achieves this by blending a relatively low starting price and dynamics that harmonize with nearly any level of driving experience. Only very experienced drivers with lots of track time will be able to poke holes in the Corvette's performance, and even then, the criticisms are minor.
Should I Buy the Chevrolet Corvette?
The C8 Corvette is a great buy. One of its most important numbers is not its top speed (or another performance spec) but its price. The only other midengine car near its $60k range is the Porsche Cayman (MSRP: $56,900), though the Cayman's base engine isn't nearly as meaty as the Corvette's. If you want to keep your purchase price under $100k, you can also consider one of the lower trims of the Porsche 911. These start at $97,400. You'll need to set aside around six figures or more if you want a luxury sports car with a robust base engine. Options include the Lexus LC ($92,950), Nissan GT-R ($113,540), and Acura NSX ($157,500).
Should I Buy a New or Used Chevrolet Corvette?
You'll have to buy a new Corvette if you want the latest generation with the midengine body style. For a front-engine Vette, you're limited to older models. The seventh generation of this style spanned the 2014 through 2019 model years. Leading up to the C7 Corvette's finale, the biggest differences between model years relate to special editions. These include the Z06 that debuted for 2015, the racing-inspired C7.R for 2016, the Grand Sport for 2017, and the ZR1 for 2019.
If you're considering an older model, be sure to read our 2017 Corvette, 2018 Corvette, and 2019 Corvette reviews to help make your decision. Also check out our Used Car Deals page to learn about savings and discounts you can find on used vehicles.
We Did the Research for You: 9 Reviews Analyzed
Our Chevrolet Corvette review includes far more than just one person's opinion. We collected professional evaluations from nine sources and combined them with concrete data like fuel economy estimates, safety scores, and performance specs to help you make an informed buying decision.
Why You Can Trust Us
At U.S. News & World Report, we rank the Best Jobs, Best Hospitals, and Best Colleges to guide readers through some of life's most complicated decisions. We've been ranking and reviewing the Best Cars since 2007, backed by a team with more than 75 years of combined automotive experience. To keep favoritism out of the picture, we maintain a separate advertising team and decline expensive gifts and trips from car companies.
How Much Does the Chevrolet Corvette Cost?
Prices of the 2020 Corvette coupe range from about $59,000 to $70,900. The MSRP of the 2020 Corvette convertible is between about $66,400 and $77,900. For full details on pricing, trim levels, and standard features, check out our Which Chevrolet Corvette Model Is Right for Me? section below.
Check out our U.S. News Best Price Program for great savings at your local Chevrolet dealer. You can also find excellent manufacturer incentives on our Chevrolet deals page.
Chevrolet Corvette Versus the Competition
Which Is Better: Chevrolet Corvette or Porsche 911?
Although the Porsche 911 also has its engine behind the seats, it has a very different personality from the Chevrolet Corvette. Ultimately, both are well-rounded choices that place near the top of our luxury sports car rankings. Pick the Porsche if you want a broader range of engines and body styles to choose from. It can also carry an extra pair of passengers, though the 911's back seat is small. If you go with the Corvette, you'll likely spend thousands less and still get a quicker car with a stronger base engine.
Which Is Better: Chevrolet Corvette or Acura NSX?
The Acura NSX is a sophisticated, exhilarating car, but it doesn't rank as high as the Chevy Corvette. On the plus side, the Acura touts a highly refined hybrid powertrain, lively handling, and a cabin that is all-day comfortable. However, there are some gaps in its refinement. Examples include a dated infotainment system and some lower-quality cabin materials. With the Corvette, you'll get cutting-edge technology and first-class fit and finish, and you'll save nearly $100,000.
Corvette Interior
How Many People Does the Corvette Seat?
The C8 is a two-seat sports car. Although the number of seats hasn't changed for the eighth-generation Corvette, the interior design is drastically different. A button-lined ridge creates a barrier between the driver and passenger. All other controls and the touch-screen display are directly facing the driver. Most professional reviewers call the new layout a hit, though a few say the separation between driver and passenger is too severe.
For both travelers, the seats are comfortable, with plenty of legroom. You get a good view of the road, and the car is easy to get into and out of.
Corvette and Child Car Seats
We don't recommend installing child safety seats in the front seats of any vehicle. To tote small children safely, look for a sports car with a back seat. Examples include the Porsche 911, the four-door Mercedes-AMG GT, and the Nissan GT-R.
Corvette Interior Quality
Compared to previous iterations of the Corvette, the 2020 C8 has taken a serious step up in the quality of materials. Supple leathers, solid hardware, and soft touchpoints are in abundance, with nary a cheap-looking plastic piece in sight.
Corvette Cargo Space
The C8 Corvette has a total of 12.6 cubic feet of trunk space, split unevenly between the front and rear cargo areas. The rear storage bin is a deep well that Chevy says can hold two sets of golf clubs. This area is also where you can stash the coupe model's removable roof panel.
A small carryon suitcase can fit in the front storage area. Convertible models have the same amount of cargo space as coupe models, even with the top lowered.
Corvette Infotainment, Bluetooth, and Navigation
The tech inside the 2020 Corvette looks intimidating at first, but you should be able to quickly acclimate to this unique layout. Drivers have an unobstructed view of the controls and of the road, and all controls are within easy reach. The passengers will not be as appreciative of this driver-focused design if they prefer to be captain of the radio, as the touch-screen display is harder to access from the passenger seat.
Standard features include a 12-inch customizable instrument display, an 8-inch infotainment touch screen, Apple CarPlay, and Android Auto. A Bose premium sound system with 10 speakers is standard, and a superb 14-speaker Bose system is available.
Corvette Performance
Corvette Engine: All-New Midengine
The C8 Corvette is the first-ever midengine version of this car. A naturally-aspirated 6.2-liter V8 engine is standard, and it's rated at 490-horsepower and 465 pound-feet of torque. To get the maximum level of performance, add the Z51 package. This raises the engine's output to 495-horsepower and 470 pound-feet of torque, helping the Corvette launch from zero to 60 mph in less than three seconds. The car's top speed is 194 mph. 
The powertrain and exhaust are snarly enough to give you goosebumps yet polished enough for a relaxing Sunday drive. The standard eight-speed dual-clutch automatic transmission shifts quickly and smoothly. No manual transmission option is currently available. While the car is unquestionably impressive, some driving enthusiasts may find the performance to be overly refined and subdued.
Corvette Gas Mileage: Please Hold
As of this writing, the EPA has not yet released a fuel economy rating for the 2020 Corvette.
Corvette Ride and Handling: Poised, Agile, and Comfortable
The 2020 Stingray handles differently from its predecessor. Shifting the V8 engine to the middle of the car has resulted in a better balance between the front and rear of the car. Overall, the C8 Corvette is responsive and planted, and it does a superb job of making the driver feel connected with the road.
One element that does carry over is the Corvette's talent for being either a comfortable cruiser or a track-ready supercar. It partly achieves this by offering discernable drive modes: Weather, Tour, Sport, Track, My Mode (a customizable setup), and Z-Mode, which builds off My Mode and adds further engine and transmission configurations.
The Corvette comes standard with rear-wheel drive and a limited-slip differential. It is not available with all-wheel drive.
Corvette Reliability
Is the Chevrolet Corvette Reliable?
The 2020 Chevrolet Corvette has a slightly above-average predicted reliability rating of 3.5 out of five from J.D. Power.
Chevrolet Corvette Warranty
The 2020 Chevy Corvette comes with a three-year/36,000-mile limited warranty and a five-year/60,000-mile powertrain warranty.
Corvette Safety
Corvette Crash Test Results
Neither the National Highway Traffic Safety Administration nor the Insurance Institute for Highway Safety has crash tested the 2020 Corvette. This is often the case for high-end sports cars.
Corvette Safety Features
Every C8 Corvette comes with rear parking sensors and Teen Driver, a safety system that adds limits and reminders for secondary drivers. The Stingray coupe comes standard with a rearview camera, while the Stingray convertible has a standard rearview camera mirror.
Additional safety options include a head-up display, a rearview camera mirror for coupe models, a front curb-view camera, blind spot monitoring, and rear cross traffic alert.
Corvette Dimensions and Weight
The 2020 Corvette is 15.2 feet long. Its base curb weight is 3,366 pounds.
Where Is the Chevrolet Corvette Built?
Chevrolet builds the 2020 Corvette in Kentucky.
Which Chevrolet Corvette Model Is Right for Me?
The redesigned 2020 Corvette Stingray comes in three trims: 1LT, 2LT, and 3LT. There are no other editions at the moment, and every Stingray comes with a 6.2-liter V8 engine. Nonetheless, shoppers shouldn't feel overly limited by the narrow list of trims, as Chevrolet offers a wealth of options to choose from. Deliveries of the C8 are expected to begin in early 2020, and pre-ordering is currently available.
The base body style of the 2020 Corvette Stingray is a coupe. It has a solid roof panel that can be manually removed, and if you're so inclined, you can safely store this panel on a ledge in the trunk while you are traveling.
Upgrading to the Corvette Stingray convertible costs roughly $7,000, depending on the trim. This body style features a two-piece hardtop, which is power operated and retracts in less than 20 seconds.
Performance upgrades include the rapidly adjusting Magnetic Selective Ride Control and Performance Traction Management system ($1,895). The performance exhaust system costs $1,195. The Z51 Performance package ($5,000) adds Z51 performance Brembo brakes, Z51 performance suspension, a performance exhaust system, an electronic limited-slip differential, a Z51-specific front splitter and rear spoiler, a heavy-duty cooling system, and high-performance tires.
Competition sport bucket seats are available in the base model for $1,995. The optional front lift with memory ($1,495) raises the front of the car to avoid scraping the bottom of the car on steep driveways or speed bumps. Numerous other upgrades are available, including options for seat belts, roof panels, wheels, ground effects, and a high-wing spoiler.
The base 1LT trim comes with leather upholstery, eight-way power adjustable seats, and a leather-wrapped steering wheel. The standard infotainment system has an 8-inch touch screen, a 10-speaker Bose premium sound system, Apple CarPlay, Android Auto, voice recognition, Bluetooth, a USB port, HD Radio, satellite radio, a Wi-Fi hot spot, and OnStar.
Additional standard features include a 12-inch customizable instrument display, dual-zone automatic climate control, proximity keyless entry, remote start, a rearview camera (coupe models), a rearview camera mirror (convertible models), rear parking sensors, and the Teen Driver system.
Prices start at $58,900 for the Chevrolet Corvette Stingray coupe and $66,400 for the Chevrolet Corvette Stingray convertible.
Additional technology in the 2LT includes a 14-speaker Bose Performance sound system, navigation, a performance data recorder, wireless device charging, and a beefier security system. This trim also gets heated and ventilated seats, driver- and passenger-seat memory settings, additional power seat adjustments, and a heated steering wheel. Additional standard safety features include a head-up display, a rearview camera mirror, a front curb-view camera, blind spot monitoring, and rear cross traffic alert.
The Stingray 2LT costs $66,200 for the coupe and $73,200 for the convertible.
The 3LT trim builds off the 2LT trim with a number of interior comfort and styling enhancements. These include upgraded seats, Nappa leather upholstery, carbon fiber trim, and a leather-wrapped interior.
The price of the Stingray 3LT Coupe starts at $70,850, and the Stingray 3LT convertible starts at $77,850.
Check out our U.S. News Best Price Program for great savings at your local Chevrolet dealer. You can also find excellent manufacturer incentives on our Chevrolet deals page.
The Final Call
The redesigned 2020 Chevrolet Corvette builds on the achievements gained in the last generation and then takes performance and interior quality to the next level. The new generation retains many of the best qualities of the C7. One of the most important of these is a price tag that's below average for this level of power and polish. At the end of the day, this is a phenomenal luxury sports car.
Don't just take our word for it. Check out comments from some of the reviews that drive our rankings and analysis.
Read the full 2020 Chevrolet Corvette review on U.S. News & World Report for more details, photos, specs and prices.
More from U.S. News & World Report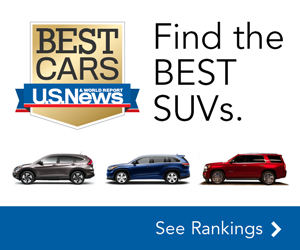 US News & World Report - Cars