Audio and Infotainment

Car and Driver
8/23/2018
Audio and Infotainment Rating:

For 2018, all cars are required to have a backup camera and a screen to display what's going on in back, so Nissan has placed at least a 5.0-inch screen in every Sentra (a 5.8-inch with touchscreen capability is optional). This is a nice upgrade from what previous base compacts used to have, but don't expect anything fancy. The system responds promptly to your commands, but accomplishing tasks such as connecting to Bluetooth forces deep dives into the system menus and multiple clicks.
Infotainment Features
The low-end Sentra has a basic operating system, but it offers several desirable features. Bluetooth, USB and auxiliary connectivity, and voice recognition software are standard. An eight-speaker Bose sound system and NissanConnect with touch, navigation, and SiriusXM satellite-radio services are optional.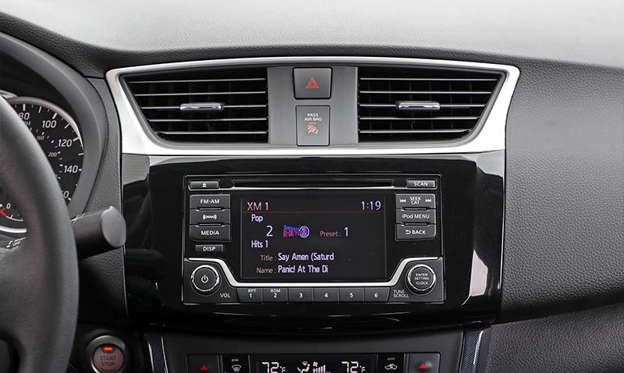 Audio and Infotainment
© Chris Doane Automotive - Car and Driver
Bluetooth Phone Operation

Infotainment Performance
Infotainment Controls


Test Results: Infotainment Response Time
By filming the infotainment screen while switching between various menus and then analyzing the high-speed video frame by frame, we are able to accurately measure the system's response time. We rate infotainment response, or latency, on the following scale: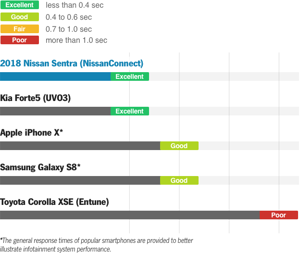 We measure the electrical current that each USB port provides. All USB ports found in a vehicle provide 5.0 volts, per the USB standard. Current, measured in amps, varies and dictates the charge times of devices. The higher the amps, the quicker a device's charge time. Not all USB devices are created equal. Most modern smartphones can charge at 2.0 amps, while slow or stagnant charging can result from using current at 1.0 amp or lower when the device is in use.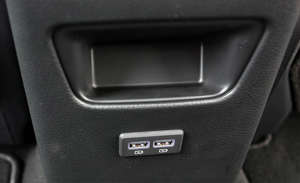 Test Results: USB Performance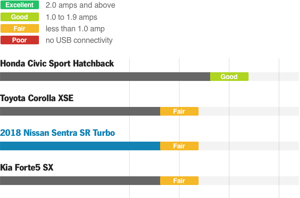 Audio System and Features
Multiple ways to connect and stream media, including the USB or auxiliary ports and Bluetooth, are excellent. These days, though, Apple CarPlay and Android Auto capability are no longer considered "nice to have"; they're essential, and their lack is felt here, especially when nearly every other Nissan offers it. For 2019, however, the Sentra will begin to offer Apple CarPlay and Android Auto as standard.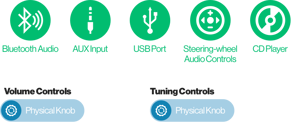 Available Audio Systems