2019 Honda Insight – Audio and Infotainment

Car and Driver
9/7/2018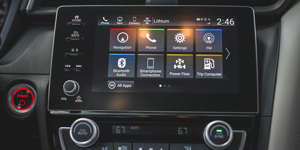 Audio and Infotainment Rating:
Research the Honda Insight on MSN Autos | Find a Honda Insight near you
Honda's infotainment system incorporates a mostly modern and usable interface-and we're glad that it has a real volume knob now-but some of the menus can get overly complicated, and a tuning knob is still missing.
Infotainment Features
The base 5.0-inch screen in the lower-trim Insight LX is a fairly basic affair, lacking even SiriusXM satellite radio, but it's at least simple to use. The EX and Touring models have a larger 8.0-inch touchscreen with lots more features, including Apple CarPlay and Android Auto smartphone integration and available built-in navigation.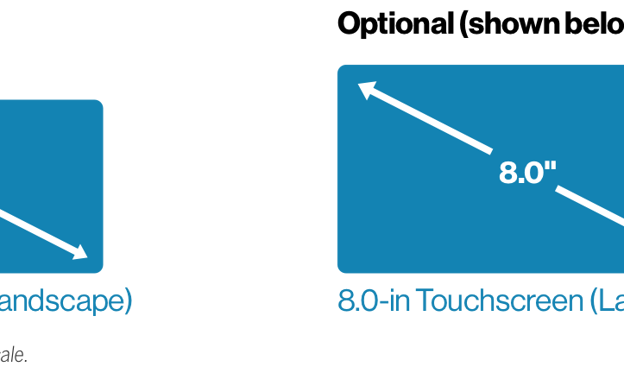 Audio and Infotainment
© Car and Driver
Infotainment Performance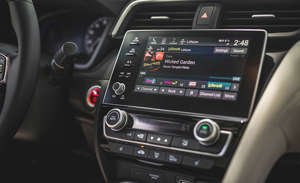 Infotainment Controls


We measure the electrical current that each USB port provides. All USB ports found in a vehicle provide 5.0 volts, per the USB standard. Current, measured in amps, varies and dictates the charge times of devices. The higher the amps, the quicker a device's charge time. Not all USB devices are created equal. Most modern smartphones can charge at 2.0 amps, while slow or stagnant charging can result from using current at 1.0 amp or lower when the device is in use.
Test Results: USB Performance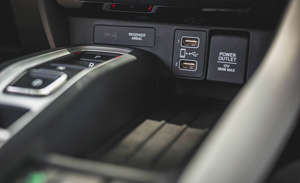 Audio System and Features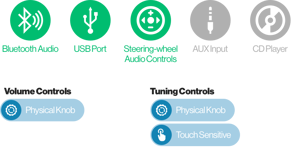 Available Audio Systems
The Insight's audio systems get more powerful as you climb up the trim levels, with the LX's being the weakest, the EX's adding a few more speakers and extra power, and the Touring standard with the most fully upgraded setup.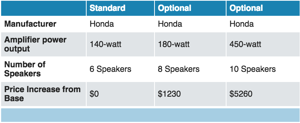 Continue Reading:

• 2019 Honda Insight - Overview and Pricing
• Engine and Transmission
• Fuel Economy and Driving Range
• Performance and Driving Impressions
• Interior and Passenger Space
• Cargo Space and Storage
• Audio and Infotainment
• Exterior Design and Dimensions
• Safety and Driver Assistance
• Warranty and Maintenance Coverage
• Video Overview: Interior, Infotainment, Cargo Space