Fuel Economy and Driving Range

Car and Driver
8/30/2018
Fuel Economy and Driving Range Rating:

The Kicks has earned excellent EPA fuel-economy ratings; in our real-world fuel-economy test it sipped fuel more like an economy car than an SUV. Its 37-mpg result tied with the Toyota C-HR and even matched Nissan's own Sentra, which we tested in base S trim with a six-speed manual transmission.
Fuel Economy Ratings Compared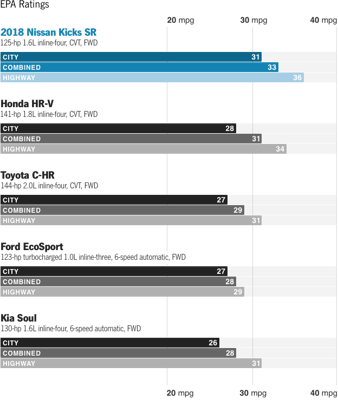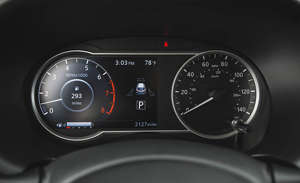 We've devised our own fuel-economy test in an attempt to replicate how most people drive on the highway. Our procedure entails a 200-mile out-and-back loop on Michigan's I-94 highway. We maintain a GPS-verified 75 mph and use the cruise control as much as possible to mimic the way many drivers behave during long trips.
As a result of its tiny 10.8-gallon fuel tank, the Kicks's highway cruising range is an abbreviated 390 miles despite its excellent 37-mpg result in our test.
Test Results: Highway Fuel Economy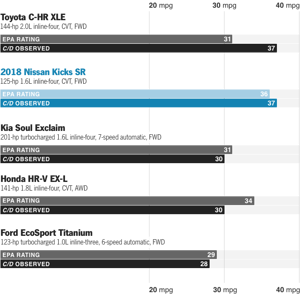 Test Results: Highway Range