2019 Honda Insight – Fuel Economy and Driving Range

Car and Driver
9/7/2018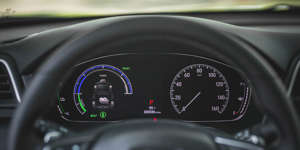 Fuel Economy and Driving Range Rating:

The Insight delivers on what's promised by its EPA ratings; although its official numbers aren't quite at the top of the class, it achieved impressive efficiency in our real-world testing.
Honda provides two separate EPA ratings for the Insight: a higher set of numbers for the lighter LX and EX trims and another, lower set for the heavier, better-equipped Insight Touring. There's a 4-mpg difference between the two, and both fall a few miles per gallon short of the Toyota Prius and Hyundai Ioniq's ratings.
Fuel Economy Ratings Compared: Honda Insight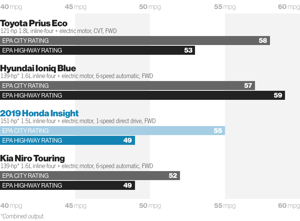 Fuel Economy Ratings Compared: Honda Insight Touring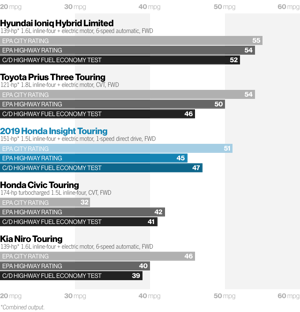 We've devised our own fuel-economy test in an attempt to replicate how most people drive on the highway. Our procedure entails a 200-mile out-and-back loop on Michigan's I-94 highway. We maintain a GPS-verified 75 mph and use the cruise control as much as possible to mimic the way many drivers behave during long trips.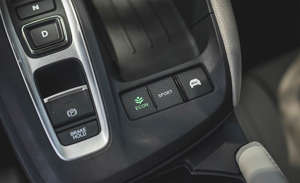 The Insight achieved 47 mpg on our highway test, an impressive result. In our real-world testing, the Insight Touring recorded a result that is 2 mpg better its EPA rating. Drivers who spend more time in stop-and-go driving can expect even better results; hybrids typically are even more efficient in these situations.
Continue Reading:

• 2019 Honda Insight - Overview and Pricing
• Engine and Transmission
• Fuel Economy and Driving Range
• Performance and Driving Impressions
• Interior and Passenger Space
• Cargo Space and Storage
• Audio and Infotainment
• Exterior Design and Dimensions
• Safety and Driver Assistance
• Warranty and Maintenance Coverage
• Video Overview: Interior, Infotainment, Cargo Space