2018 Volkswagen Beetle: What You Need to Know

US News & World Report - Cars
8/1/2018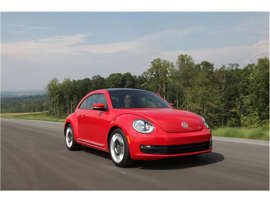 The 2018 Volkswagen Beetle ranks in the bottom half of the subcompact car class. It trails the competition in seating space, driving dynamics, features, and price.
The 2018 Volkswagen Beetle is ranked:
Is the Volkswagen Beetle a Good Car?
The VW Beetle is an OK subcompact car. Its turbocharged engine has ample pep for everyday driving, and its suspension provides a smooth ride. The Beetle may be retro on the outside, but its interior is full of modern features and has a striking design, though it also features some low-rent materials. Ultimately, there are far more fuel-efficient, fun-to-drive, and roomier options in this class, and many cost thousands of dollars less.
Should I Buy the Volkswagen Beetle?
The Beetle is worth considering if you love its throwback looks. If these looks aren't that important to you, consider higher-rated class rivals like the spacious Honda Fit, well-equipped Toyota Yaris iA, or athletic Chevy Sonic.
Should I Buy a New or Used Volkswagen Beetle?
You can save thousands of dollars by shopping for a used Beetle instead of a new one. There are a few things to know, however. The 2018 Beetle cut its engine lineup to just one option: a turbocharged four-cylinder with 174 horsepower. Previous models were available with a 170- or 210-horsepower four-cylinder, as well as a turbodiesel engine (affected by Volkswagen's TDI scandal). If you're interested in any of those configurations, you'll have to shop the 2017-and-earlier models. You'll have to further refine your search to 2016-and-earlier models if you want a Beetle with a manual transmission. Stick with 2016-and-newer models, however, if you want Apple CarPlay and Android Auto.
To research some other models in this generation, check out our reviews of the 2015, 2016, and 2017 Volkswagen Beetle. If you decide an older model is right for you, check out our Used Car Deals page for savings and incentives on used vehicles.
We Did the Research for You: 64 Reviews Analyzed
To help you decide if the Volkswagen Beetle is the right car for you, we've gathered and analyzed 64 professional reviews. We've also included information about the Beetle's fuel economy, safety scores, features, and more, to give you an idea of its strengths and weaknesses. This 2018 Volkswagen Beetle review incorporates applicable research for all model years in this generation, which spans the 2012 through 2018 model years.
Why You Can Trust Us
U.S. News & World Report has been ranking cars, trucks, and SUVs since 2007, and our Best Cars team has more than 75 years of combined experience in the auto industry. To keep our reviews free from outside influence, we don't accept expensive gifts or trips from automakers, and a third party manages the ads on our site.
How Much Does the Volkswagen Beetle Cost?
The 2018 VW Beetle is one of the most expensive models in its class, with prices starting at $20,220 for the base coupe trim and $25,440 for the base convertible trim. A fully loaded Dune convertible model will set you back $32,090. Other retro-inspired models like the Fiat 500 and Mini Cooper top out above $30,000 too.
Looking to buy now? Check out our U.S. News Best Price Program for great savings at your local Volkswagen dealer. You can also find excellent manufacturer incentives on our Volkswagen deals page.
Volkswagen Beetle Versus the Competition
Which Is Better: Volkswagen Beetle or Mini Cooper?
Both the Beetle and Mini Cooper offer unique, timeless styles. For a performance-oriented subcompact, it's hard to beat the Mini. It offers the style and quirkiness of the Beetle in an all-around better package. The Cooper features powerful engine choices and a taut suspension for excellent grip around twists and turns. You can also get the Mini with a manual transmission – something you won't find in the 2018 Beetle. There are many tech upgrades available for the Mini, like parallel park assist and adaptive cruise control. Inside, the Mini's first-rate materials give it an upscale look and feel. The Mini doesn't have as much passenger room or trunk space as the Beetle in its standard configuration, though the four-door Minis provide more legroom and maximum cargo space.
Which Is Better: Volkswagen Beetle or Fiat 500?
The Fiat 500 is another option for those who appreciate the Beetle's retro looks and don't mind a smaller body. While the 500 costs several thousand dollars less than the Beetle, you get a lot for your money. The little Fiat comes standard with an intuitive infotainment system, and you can mix and match features, regardless of the trim level. The 500 has two available engines, including the Abarth model's peppy turbo engine. The 500 is easy to maneuver through tight city streets and has athletic handling in most situations. You can get the 500 in both hatchback and convertible body styles. Its major drawback is passenger and cargo space; there isn't much of either.
Beetle Interior
How Many People Does the Beetle Seat?
The Beetle coupe and convertible both have four seats. Base models have cloth upholstery, while other trims pair leatherette upholstery with heated front seats. The driver and front passenger have adequate room in the front seats, which are supportive without making you feel confined. Passenger space is more limited in the back, but the seats are roomier than those in the Beetle's closest rivals.
Beetle and Car Seats
The rear seats each have a full set of LATCH connectors for installing child safety seats.
Beetle Interior Quality
The cabin styling makes a statement with clean lines and bright colors. However, there are low-rent materials on many surfaces. Some competitors offer more upscale cabin materials.
Beetle Cargo Space
The Beetle is on par with rivals in terms of cargo capacity, with 15.4 cubic feet of space with the rear seats in use and 29.9 cubic feet with them folded. Some more traditional hatchback competitors have taller roofs and can accommodate larger items that won't fit in the Beetle, which has a sloping roofline. Convertible Beetle models have very little cargo space: only 7.1 cubic feet.
Beetle Infotainment, Bluetooth, and Navigation
A 5-inch touch screen comes standard in the Beetle, along with Bluetooth, a USB port, and an eight-speaker audio system. An optional 6.3-inch touch screen with Android Auto and Apple CarPlay compatibility is available. The systems are intuitive to use and have crisp graphics, though many rivals offer more-advanced systems. An optional Fender premium audio system provides pleasing audio quality. The Beetle's physical controls for climate and audio settings are user-friendly, though their labels can be difficult to read.
Beetle Performance
Beetle Engine: Punchy Powertrain
Volkswagen gave the Beetle a new engine for the 2018 model year: a turbocharged 2.0-liter four-cylinder. This power plant is among the most potent engines available in the subcompact car class. The standard automatic transmission, however, is occasionally unresponsive and sometimes feels unrefined.
Beetle Gas Mileage: Subpar Compared to Competitors
Most subcompact cars get better fuel economy than the Beetle, which only gets 26 mpg in the city and 33 mpg on the highway.
Beetle Ride and Handling: Cushioned Cruising, Clumsy Cornering
Few subcompact cars can match the Beetle's smooth, refined ride, though most rivals offer more-engaging handling. The front-wheel-drive Beetle can't handle turns as quickly or nimbly as many sportier hatchbacks, but it feels composed under normal driving conditions. The power steering is well-tuned to keep the car steady at high speeds yet still maneuverable at low speeds.
Beetle Reliability
Is the Volkswagen Beetle Reliable?
The 2018 Beetle has a predicted reliability rating of three out of five from J.D. Power. This is an average score among all new cars.
Volkswagen Beetle Warranty
Volkswagen covers the 2018 Beetle with a six-year/72,000-mile limited warranty. Most competitors have shorter warranties.
Beetle Safety
Beetle Crash Test Results
The Beetle has decent crash test scores compared to other subcompact models, earning a Good rating (the best possible) in four Insurance Institute for Highway Safety crash tests and a Marginal rating in one category. The National Highway Traffic Safety Administration gave the Beetle four out of five stars for its performance in front impact and rollover crash tests.
Beetle Safety Features
The 2018 Beetle is available with few advanced safety features. A rearview camera is standard in all trims. Parking sensors, blind spot monitoring, and rear cross traffic alert are available.
Which Volkswagen Beetle Model Is Right for Me?
The Beetle S with Style and Comfort trim offers the best bargain in the lineup. For only about $1,000 more than the base trim, you get lots of desirable upgrades including leatherette upholstery, heated front seats, and a more advanced infotainment system.
All trims come standard with a turbocharged four-cylinder engine, an automatic transmission, and front-wheel drive. Volkswagen Beetle convertible models have a power-operated soft top with deployable roll bars.
The base Beetle S coupe is priced at $20,220, while the Beetle S convertible costs $25,440. This trim comes standard with cloth upholstery, a split-folding rear seat, a 5-inch touch screen, a USB port, Bluetooth, an eight-speaker stereo, and a rearview camera. 
Volkswagen Beetle S with Style and Comfort
The next trim is the Beetle S with Style and Comfort. Coupe models start at $21,695, while convertible models cost $26,395. This trim adds V-Tex leatherette upholstery, heated front seats, a 6.3-inch touch screen, App-Connect with Android Auto and Apple CarPlay smartphone integration, satellite radio, HD Radio, keyless entry, and push-button start.
The Beetle SE coupe costs $24,020, and the Beetle SE convertible starts at $28,040. Standard features in this model include dual-zone automatic climate control, blind spot monitoring, and rear cross traffic alert. Coupe models also have a panoramic sunroof.
The Premium package ($2,500) adds navigation, a Fender premium audio system, and rear parking sensors.
The range-topping Dune trim costs $26,790 for coupe models and $32,090 for convertible models. This trim has an increased ride height, unique styling elements, a Fender premium audio system, and rear parking sensors but does not have the blind spot monitoring or rear cross traffic alert systems from the SE model.
Check out our U.S. News Best Price Program for great savings at your local Volkswagen dealer. You can also find excellent manufacturer incentives on our Volkswagen deals page.
The Final Call
The 2018 VW Beetle has a lot to offer – like a powerful engine and quirky styling – but many rivals excel in ways that matter more for day-to-day driving. The Beetle's cabin is cramped, its interior materials aren't as nice as some competitors' cabins, and its handling is somewhat clumsy. Additionally, the Beetle costs more than most other subcompact cars.
Don't just take our word for it. Check out comments from some of the reviews that drive our rankings and analysis.
Read the full 2018 Volkswagen Beetle review on U.S. News & World Report for more details, photos, specs and prices.
More from U.S. News & World Report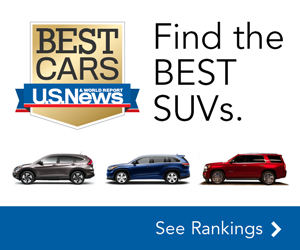 US News & World Report - Cars