Debunking the week's tabloid stories: April 19, 2019

Gossip Cop
|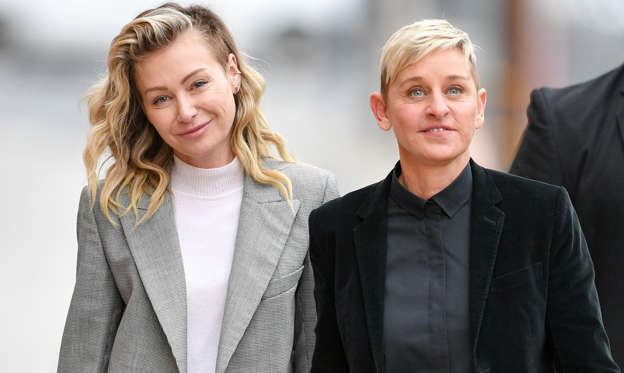 Ellen DeGeneres, Portia De Rossi having marriage crisis over talk show?
Ellen DeGeneres and Portia de Rossi are having a marriage crisis because the talk show host won't quit her daytime show despite her wife's pleas, reports In Touch.
The article quotes a source as saying, "They're always on the verge of a breakup… Now they're fighting over the show – Portia wants Ellen to quit, but she won't." "They would have split a lot sooner if it wasn't for Ellen digging in her heels – she thinks a divorce will hurt their image," adds the tipster.
And while DeGeneres mentioned in an interview that de Rossi felt she could do more professionally than the talk show, the idea they're headed for a split over the situation is entirely false. Gossip Cop checked in with a mutual pal of ours and DeGeneres who assures us the magazine's report is flat-out "wrong."
It bears mentioning In Touch has repeatedly tried to break up the happy couple. Back in 2017, Gossip Cop busted the outlet for falsely claiming DeGeneres and de Rossi were at a "breaking point" and a split was "inevitable." That untrue article said de Rossi would wait until 2018 to file for divorce because she'd be entitled to more money after a decade of marriage.
Shortly before that, Gossip Cop called out the tabloid for wrongly alleging DeGeneres and de Rossi were getting a "$360 million divorce." Despite the regurgitated claims, DeGeneres' marriage is going strong.
© PG/Bauer-Griffin/GC Images