J.K. Rowling Explains Why She 'Liked' A Transphobic Tweet
Refinery29
3/26/2018
© Photo: Jeff Spicer/Getty Images. Refinery29 A representative for J.K. Rowling has responded after followers noticed that the Harry Potter author had appeared to like a transphobic tweet.
Potter fans were understandably disappointed when the writer, who has previously shown a lot support for the LGBTQ+ community, was seen liking a tweet that referred to trans women as "men in dresses".

Rowling subsequently un-liked the tweet, but by this point, screen grabs of her like were already being shared on Twitter.
Wingardium transphobia @jk_rowling pic.twitter.com/s6cJ2rIr6A

— Philip Ellis (@Philip_Ellis) March 21, 2018
Many fans expressed their dismay, with one writing that she was "really saddened to see [Rowling] supporting blatant transphobic rhetoric".

Writer, comedian and activist Shon Faye tweeted: "Trans culture is seeing the beloved author of your generation like a transphobic tweet from a troll account which has repeatedly called you a man."
I refuse to retweet the OP because I won't further the spread of such hateful speech, but I'm really saddened to see JK @jk_rowling supporting blatant transphobic rhetoric. As an intersectional feminist, I am continually saddened by the unnecessarily hateful tone used in convos pic.twitter.com/LdmhjGkwpI

— Amy King (@Amy_CKing1) March 21, 2018
Trans culture is seeing the beloved author of your generation like a transphobic tweet from a troll account which has repeatedly called you a man pic.twitter.com/LWceAoVTOC

— S H O N (@shonfaye) March 21, 2018
Wait so @jk_rowling wrote books where the characters could literally transform into cats and dead people but trans folk are beyond all comprehension? 'Men in dresses' from a woman who literally made a fortune writing about MEN IN DRESSES? Waahh what this is just so crappy pic.twitter.com/7wnkJe4Qa0

— jack |🍴📚 (@BootstrapCook) March 21, 2018
Rowling has since said through a representative that she liked the tweet by accident. "I'm afraid J.K. Rowling had a clumsy and middle-aged moment and this is not the first time she has favourited by holding her phone incorrectly," the spokesperson told LGBTQ+ website PinkNews. Let's hope it's a mistake the beloved author doesn't make again.
Rowling has previously spoken out in support of the LGBTQ+ community on numerous occasions. When a follower tweeted the author to say they were having trouble grasping the fact that Harry Potter's headmaster Dumbledore is gay, she gave the perfect response.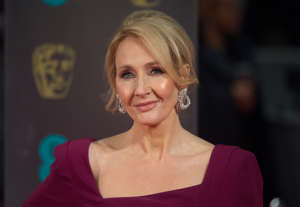 © Getty J.K. Rowling attends the 70th EE British Academy Film Awards (BAFTA) at Royal Albert Hall on February 12, 2017 in London, England. However, fans were disappointed to learn in January that Dumbledore will not be portrayed as "explicitly" gay in the sequel to Fantastic Beasts.

The author has also faced criticism for defending the casting of Johnny Depp in the sequel following accusations of domestic abuse against his ex-wife Amber Heard.
"Based on our understanding of the circumstances, the filmmakers and I are not only comfortable sticking with our original casting, but genuinely happy to have Johnny playing a major character in the movies," Rowling wrote in a blog post in December.
Related: 30 facts about J.K. Rowling and the "Harry Potter" series (GES)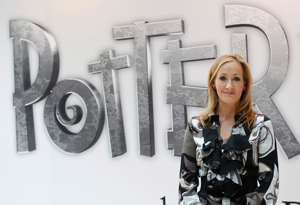 For more of the most popular News, Sport, Lifestyle & Entertainment on MSN, Follow us on Facebook, and on Twitter