Microsoft's $69 Billion Proposed Activision Deal Won't Harm Gaming Console Competition in UK, Regulator Says

MT Newswires
3/24/2023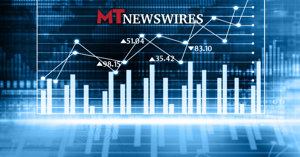 © MT Newswires Primary Image Microsoft's (MSFT) $69 billion proposed acquisition of Activision Blizzard (ATVI) won't substantially lessen competition for gaming consoles in the UK, the country's Competition and Markets Authority, or CMA, said Friday as part of an ongoing review.
After publishing provisional findings last month alleging that the deal raises competition concerns for both console gaming and cloud gaming services in the UK, the CMA said new evidence indicates that it won't be commercially beneficial for Microsoft to keep Activision games exclusive to Xbox.
New data provide insights into the purchasing behavior of gamers who play Activision's popular title Call of Duty, the regulator said. Shares of Activision rose 5% in Friday trade, while Microsoft's were fractionally higher.
The CMA's review into potential antitrust threats to the cloud-gaming industry in the UK continues, with a final report due by April 26.
"We have now provisionally concluded that the merger will not result in a substantial lessening of competition in console gaming services because the cost to Microsoft of withholding Call of Duty from PlayStation would outweigh any gains from taking such action," said Martin Coleman, chair of the independent panel of experts conducting this investigation. "Our provisional view that this deal raises concerns in the cloud gaming market is not affected by today's announcement."
"We appreciate the CMA's additional detailed and objective analysis of the case," Brad Smith, Microsoft's vice chair and president, said in an e-mailed statement to MT Newswires. "This deal will provide more players with more choice in how they play Call of Duty and their favorite games."
The Federal Trade Commission announced in December that it was seeking to block the deal, pointing to concerns that it could harm competition in gaming consoles and subscription services. The FTC at the time said the acquisition would be Microsoft's largest-ever deal and the biggest in the video game industry.
Microsoft has been working to ease those concerns, inking deals with both Nvidia (NVDA) and Nintendo to bring Xbox games and Activision titles if the deal closes to their respective platforms.
"The CMA announcement strongly suggests that the (European Union) and FTC will follow suit and clear the deal in the coming weeks," Wedbush analysts Nick McKay and Michael Pachter said in a note. "We expect the remaining regulators to approve the deal by late April and to allow Microsoft to offer Activision titles on (Xbox) Game Pass in their respective jurisdictions."